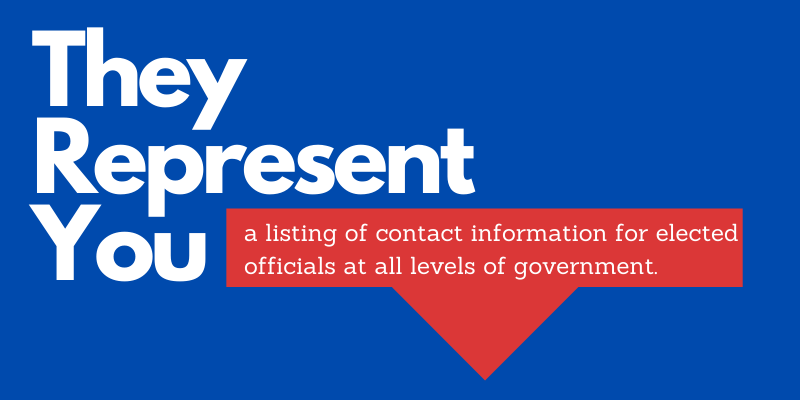 These helpful brochures list contact information for the officials who represent you at all levels of government. Select your community to get a complete list of these officials. If you have trouble viewing these brochures, click here for help.
They Represent You brochures have been updated for 2021. If this sounds like a project YOU would like to help with, become a League member today!
>
For Help Viewing the They Represent You Brochures:
Viewing these brochures requires Adobe Acrobat Reader. If it is not installed on your computer, you can obtain a copy at no charge by going to the Adobe website and following their instructions to download the Adobe file to your own computer. Once you have downloaded the Adobe file to your computer, you must execute the Adobe file by double clicking on it in order to complete the installation of Adobe Acrobat Reader.
Note that you can not click on text in the brochures to go to a website or to send an e-mail. The Adobe technology does not allow that. Instead, you will have to read the website or e-mail address and then type it into your browser or e-mail system.