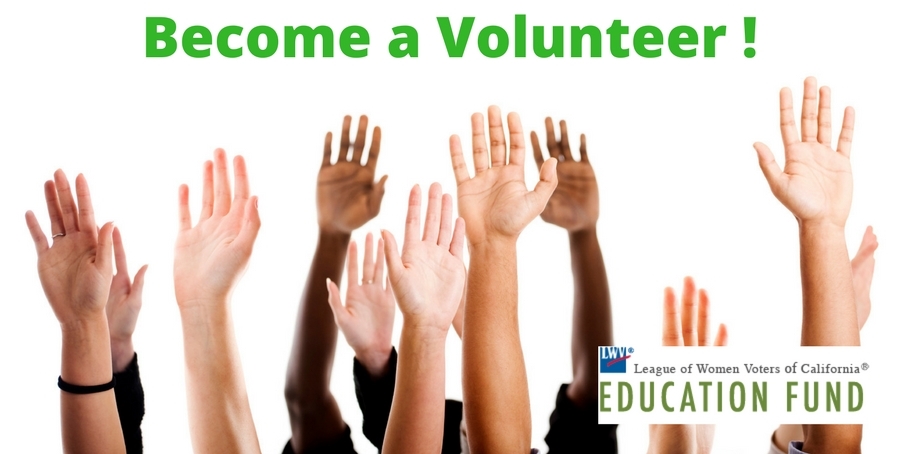 Want to make a difference in your community? Volunteer today!
How can you volunteer with the League?
1. To help in your community, find your local League and ask today!
2. Contact us to volunteer on voter education and outreach projects like Voter's Edge California via email at lwvc [at] lwvc.org.
3. Sign up to receive our newsletters and find out about ongoing volunteer opportunities.