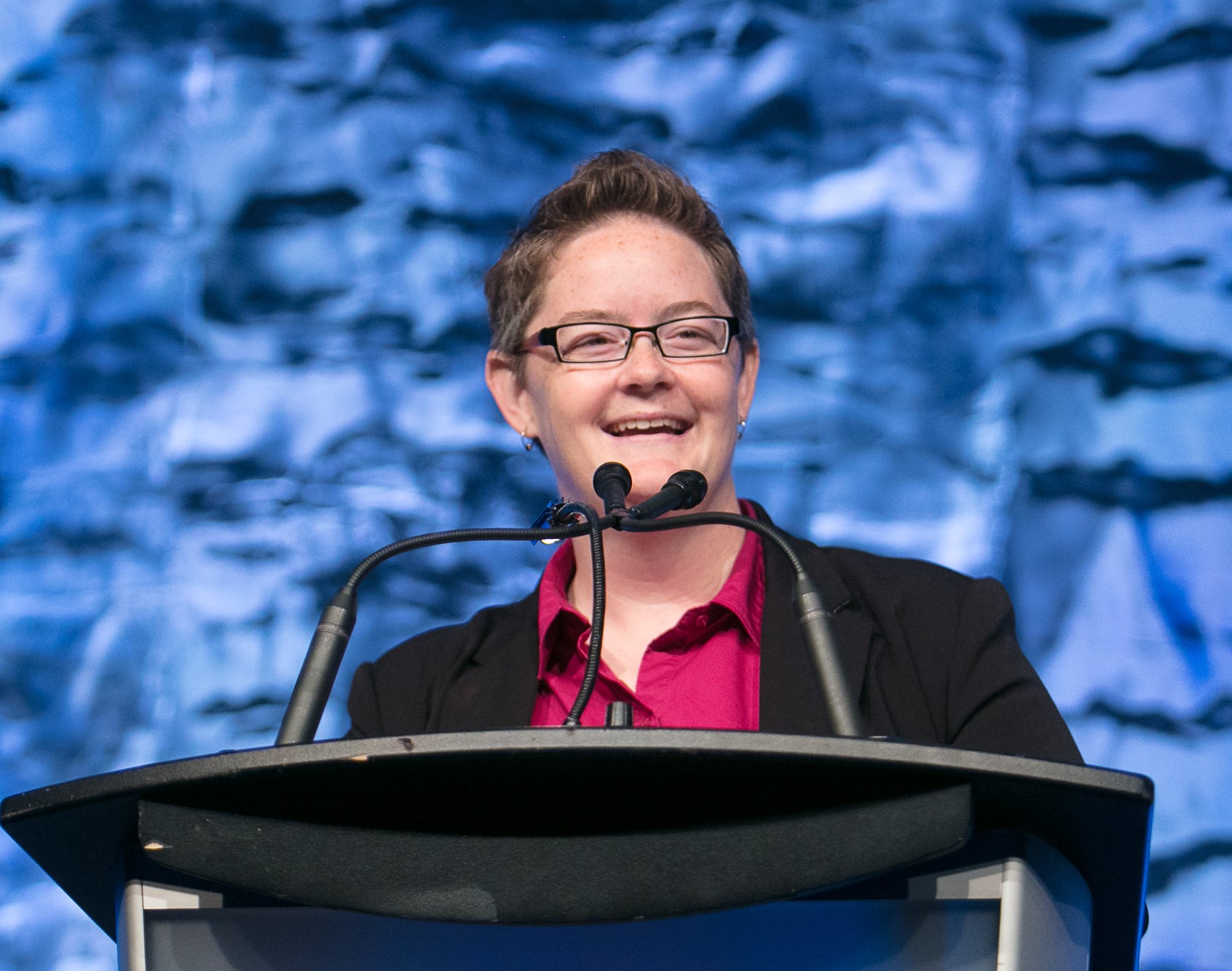 SACRAMENTO, CA - The League of Women Voters of California today announced that the Board of Directors has hired Stephanie Doute, CAE of Sacramento as the next Executive Director. Since 2016 she has been Executive Director of the International Association of Business Communicators, managing a vibrant global membership association with thousands of members from around the world.
"As the League of Women Voters prepares to enter its next 100 years of empowering voters and defending democracy, the board and I are confident that Stephanie Doute is the right person to lead this organization," said Carol Moon Goldberg, president of the League of Women Voters of California. "The League has experienced a wave of renewed activism in recent years and Stephanie is ready to leverage that energy to increase the League's impact in advocacy and voter education."
Named to the prestigious Association Forum's Forty Under 40 list of association and non-profit professionals and with more than 15 years experience working in the non-profit sector, Stephanie Doute, CAE is an accomplished executive with a passion for advocacy and elevating women's voices.
"It is my honor to join this important organization at a time when women are making such a critical impact on our democracy," said Stephanie Doute, incoming ED. "I believe in the power of women to use our voices, talents and passion to create the world we want to live in and make a more perfect democracy. Women are playing a central role in our states' advocacy and the League is at the forefront of this movement. I am proud to join advocates across our state to continue empowering voters and driving civic engagement."
Stephanie is also mom to twin three year olds and a 12-year-old and can often be found on the soccer field with her kids, training her family's new puppy, or out and about with her camera capturing photos of local sights and people.
Ms. Doute will take leadership of the nonprofit on November 18 and will partner with interim ED Helen Hutchison as she returns to her role on the Board of Directors.
About the League
The League of Women Voters of California, a nonpartisan political organization, encourages informed and active participation in government, works to increase understanding of public policy issues, and influences policy through education and advocacy.
The League is preparing to celebrate the Suffrage Centennial in 2020 and will be sharing members' impactful work protecting voting rights and providing unbiased, multilingual voter information through the She is Me campaign: https://www.lwv.org/sheisme
The LWVC is an organization fully committed to diversity, equity, and inclusion in principle and in practice. Diversity, equity, and inclusion are central to the organization's current and future success in engaging all individuals, households, communities, and policy makers in creating a more perfect democracy. More: https://lwvc.org/about-lwvc/diversity-equity-and-inclusion-principles-vi...
Media Contact: Elizabeth Leslie, 916-442-7215, eleslie @ lwvc.org
###
Read the full press release on PRWeb