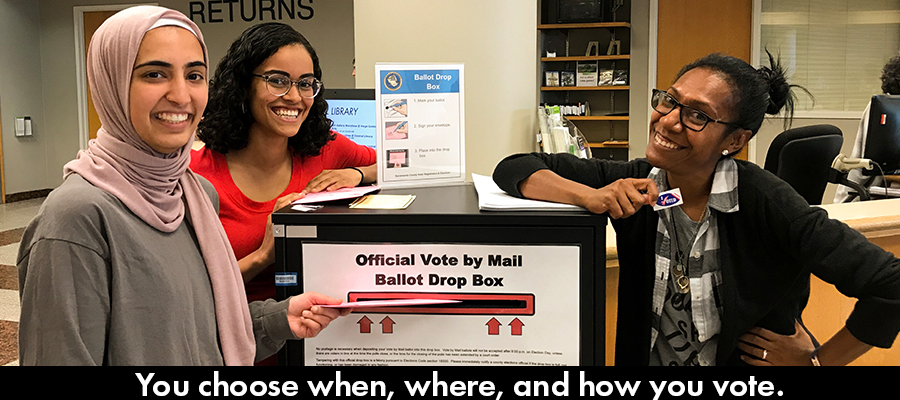 We are excited to share our brand new Voter's Choice Act Toolkit - a compilation of resources and strategies to help local Leagues drive successful implementation of the Voter's Choice Act. Built on the successes of local Leagues and other community groups in 2018, the toolkit is designed to assist you as your League promotes public understanding and helps put the VCA into practice.
With the toolkit, you can view tested outreach materials, guides to help you understand the VCA in all its detail, strategies to use in collaboration with your Elections Office and other community groups, and much more. We'll continue to update this kit in real time as new information and resources become available in 2020 and beyond.
Please share the toolkit with other members of your League and other community groups in your area. While the language is League-specific, much of the information is universally applicable to those working on successfully implementing the VCA. If you have any questions about the toolkit or the VCA in general, please don't hesitate to reach out to us. 
Not familiar with the Voter's Choice Act (VCA)?
It means that registered voters in Amador, Butte, Calaveras, El Dorado, Fresno, Madera, Mariposa, Napa, Nevada, Orange, Sacramento, San Mateo, Santa Clara, and Tuolumne counties will receive their ballot in the mail. They then have three ways to return their completed ballot: by mail, in a ballot Dropbox, or at any Vote Center in their county. Los Angeles County is also implementing a modified version of the VCA.