General Election November 6, 2018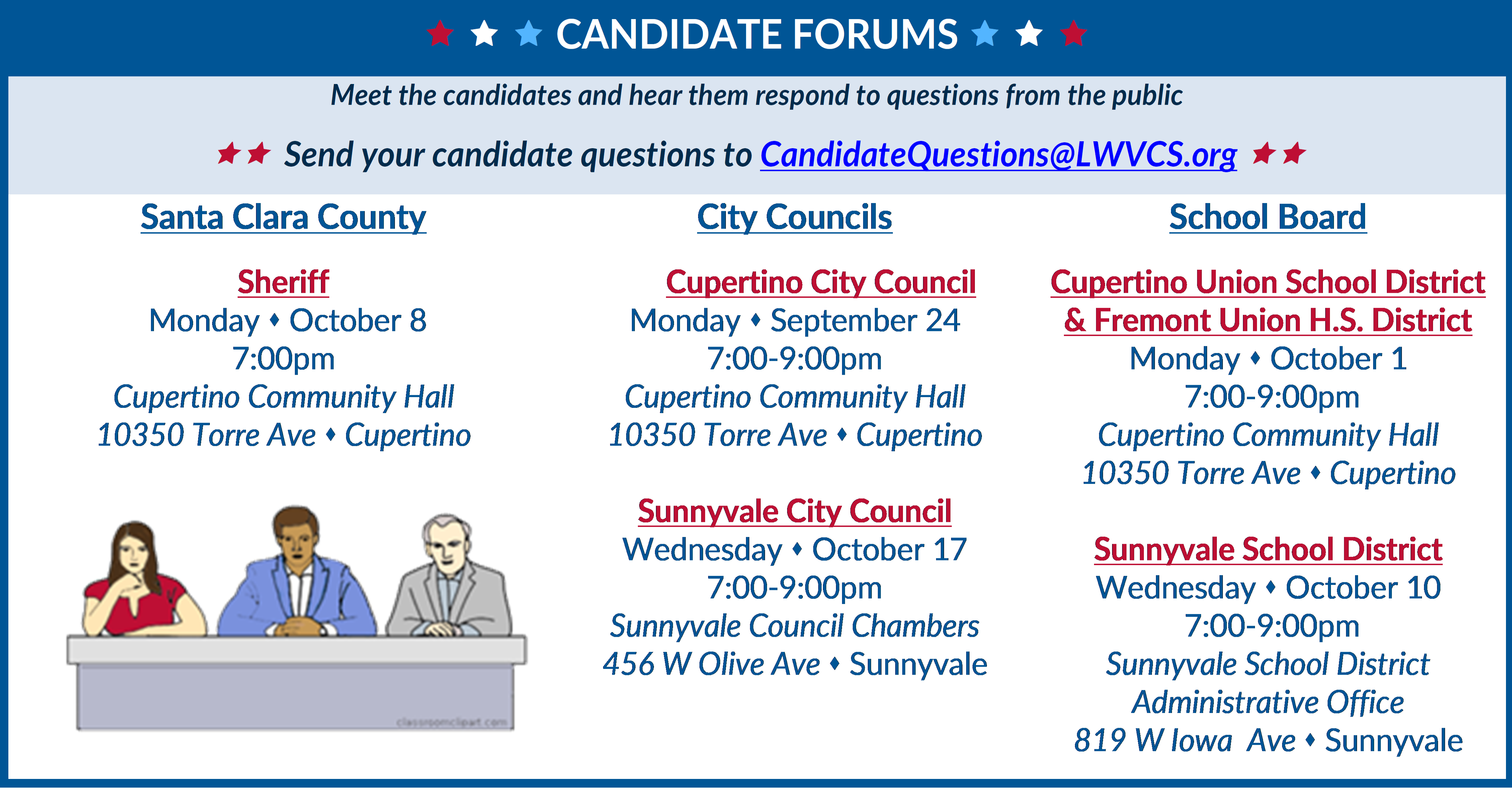 As part of its mission to provide non-partisan political information, Leagues provide live forums where all candidates for an office are invited to answer questions from the public. Many of these forums wil be recorded and posted on the web. 
Links to videos of these forums will be posted here as they become available. 
 __________________________________________________________________________________________