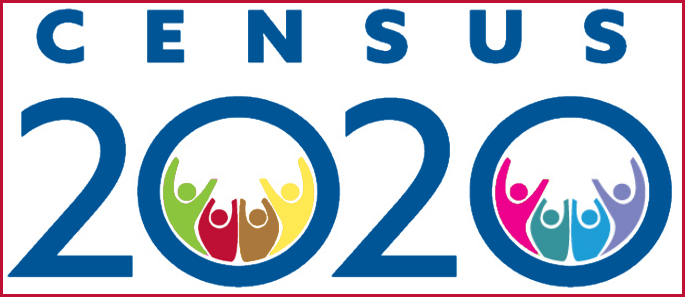 CENSUS 2020 – Be Sure You're Counted!
 The 2020 Census is happening now.
The 2020 Census counts everyone living in the United States and its five territories (Puerto Rico, American Samoa, the Commonwealth of the Northern Mariana Islands, Guam, and the U.S. Virgin Islands).
You can respond online, by phone, or by mail. On March 12 a notice was sent in the mail asking you to complete the 2020 Census, and giving you a Census ID code. Once you receive it, you can respond online.
The U.S. Census Bureau was scheduled to begin in May to follow up in person with households that hadn't yet responded to the census, but the Coronavirus Shelter-in-Place orders have changed those plans. As of early May, most in-person follow-up activities have been moved to summer or autumn 2020. But you can still respond online or by phone. You can track the 2020 Census Operational Adjustments online.
 Responding to the census is not only your civic duty; it also affects the amount of funding our community gets, how our community plans for the future, and our representation in government.