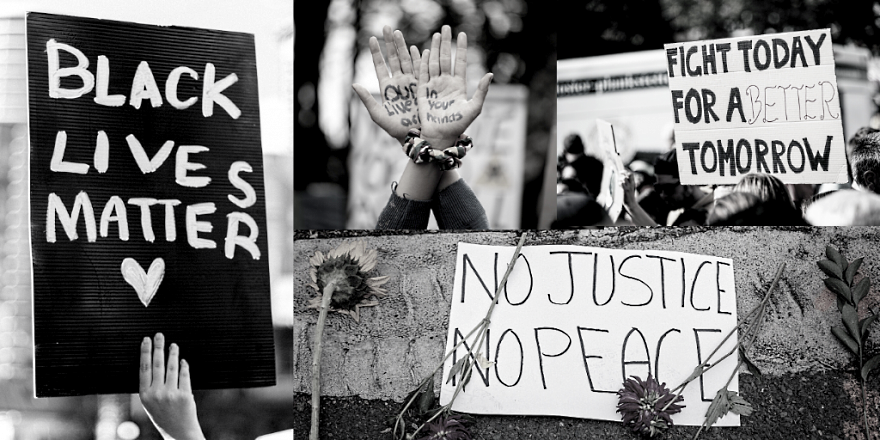 LWV Responds to the 




Police Killing of George Floyd

 
In the coming weeks and months, we will be supporting our partners in the civil rights community who are working on legislation and policy reforms focused on creating systemic change in our government institutions, starting with unjust policing. We have been invited to do this work, but we must remember that we come to the table as allies. We will listen to civil rights leaders spearheading this effort, and we will use our power, our talents, and our collective voices to support and amplify their work.
 from the 6/3/2020 statement by Virginia Kase, 
CEO, League of Women Voters of the United States  
◊◊◊ 
In 2019, LWVC adopted a new position on criminal justice, with the intent of fighting alongside our Black and Brown communities to confront systemic bias, and to modernize and build transparency and accountability in policing practices, particularly as they disproportionately impact communities of color.
 from a 6/2/2020 statement by Stephanie Doute, 
Executive Director, League of Women Voters of California 
◊◊◊  
The League of Women Voters grieves the murders of George Floyd and the countless other Black lives that have been tragically taken at the hands of rogue law enforcement officers who are rarely held fully accountable for their actions.
 from the 5/29/2020 statement by Virginia Kase, 
CEO, League of Women Voters of the United States
 ◊◊◊