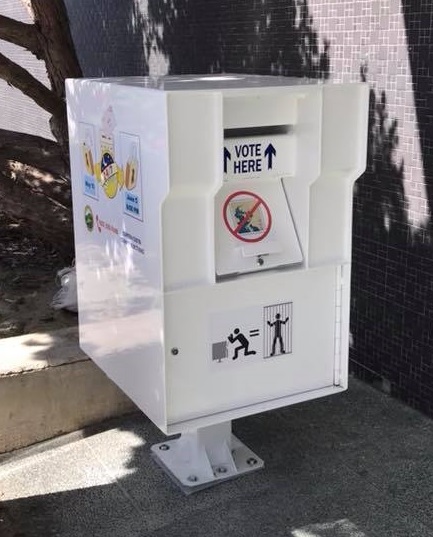 Time Range For Action Alert:
February 7, 2019

to

June 30, 2019
On Friday, January 4, HR1 was introduced in the House of Representatives. This bill comprises a bold, transformative set of reforms to strengthen our democracy and return political power to the people. The League of Women Voters has worked to influence the language of this bill to ensure that voting rights are strengthened by this important legislation. LWV has done so within the Declaration for American Democracy coalition.  
The House of Representatives passed H.R. 1 on March 8, 2019 and sent it to the Senate.  Companion legislation has been introduced in the Senate by Senators Charles Schumer (D-NY), Jeff Merkley (D-OR) and Tom Udall (D-NM).  Visit the LWV US website and select the Action Alert at the bottom of the home page to add your support to this bill.
Why we need a comprehensive package of democracy reforms:   
It should be easier, not harder, to vote. The For the People Act improves access to voting with reforms like Same Day Registration and Automatic Voter Registration. 

More needs to be done to protect voters' voices. The For the People Act requires independent redistricting commissions, ends voter roll purges based on failure to vote, and restores the Voting Rights Act. 

Our government should respond to the will of the people, not the interests of powerful corporations and wealthy donors.  

The For the People Act includes strong provisions for improving transparency in campaign finance and strengthening government ethics enforcement. 
Why the League of Women Voters supports the For the People Act:   
As an organization with a mission of empowering voters and defending democracy, the League of Women Voters is proud to support legislation that does the same.  

The For the People Act will improve American elections by making our election system more free, fair, and accessible to all eligible Americans. 
The League worked behind the scenes to influence the language of HR1, including a push to include Same Day Registration. Our organization has a rich history of working with Congress to improve registration on behalf of all voters.  

We are encouraged by the extraordinary and comprehensive reforms in HR1 that are good for all Americans and deserve bipartisan support. 
What citizens can do to support the For the People Act:   
The For the People Act makes elections fairer and puts power back in the hands of the American people. It deserves support from all members of Congress.  

Call your legislators and tell them how important this package of reforms is to the future of our democracy. Urge them to vote in favor of HR1. 
Issues referenced by this action alert: