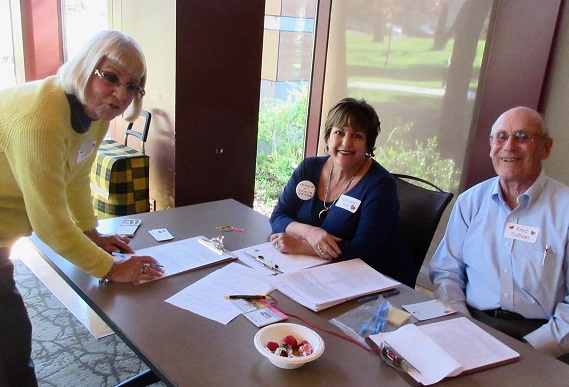 Time Range For Action Alert:
March 1, 2020

to

April 6, 2020
Carol Murota, LWVDV Campaign Coordinator
In November, 2019, I requested our members to help circulate petitions for Schools and Communities First (SCF) and become speakers. Diablo Valley stepped up! As of this week our League has returned 1,460+ signatures.
The State Campaign just announced we are closing in on our 1.6million signature goal. The League now requests we return petitions by March 6. Other organizations may have a different deadline. If you have petitions ready to return (regardless of the number of signatures) please leave them at the League office (use the mail slot!) or contact me before March 6 so I can return as many petitions as possible by my March 6 deadline.
Many thanks to all of you for helping with this effort getting SCF on the ballot! (See Cathleen and Fred signing up Luann at the California Retired Teachers Association luncheon!) If you know of anyone with our petitions please let them know of our new March 6 deadline and give them my contact information: 925-324-2646 or LDVCarol [at] gmail.com.
All that said, however, Helen Hutchison requests we keep our previously scheduled SCF events, and despite those being after the new March deadline, she is making special arrangements for me to return those petitions.
Issues referenced by this action alert: