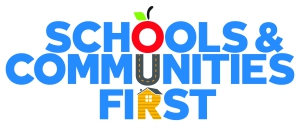 LWV CO-SPONSORED INITIATIVE -
CA SCHOOLS & LOCAL COMMUNITIES FUNDING 2018
 WE ARE CALLING ON ALL MEMBERS TO HELP WITH GATHERINGSIGNATURES TO PLACE THE INITIATIVE ON THE BALLOT!
 Our League is working on this initiative to gain revenue $$$ lost from a commercial property tax loophole in the original Proposition 13 initiative.
Our League is a key partner in an inspired effort to close a commercial property tax loophole that has allowed an escape from regular assessments of commercial property taxes for many years.
This initiative will provide an additional $11 billion more in revenue for our schools and community colleges (committed 40%), roads and bridges, libraries, parks, first responders, health clinics, affordable housing and more.
This is a chance to make a real difference through our combined effort to gain signatureson the petitions that will place this initiative on the ballot. The deadline has been extended to June, which will place this on the November 2020 ballot -- but only if we get it qualified!
Want to help?  Want to participate in an activity that will make a difference?
Commit to collecting signatures on initiative petitions.
Want to act immediately?  Call the League office or email suzan [at] requa.org -- leave name, email and phone number and we will get back to you with full information.
To contact LWVDV about participating:
Issues referenced by this action alert: