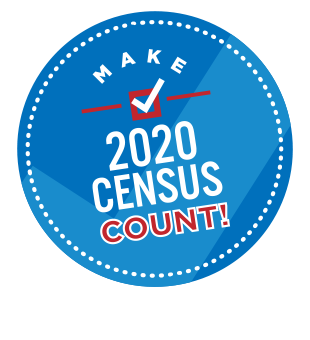 The Census is coming in April 2020.  The goal is to count every man, woman and child living in the United States.  The count is very important for each state's representation in the national government.  The numbers will also be used to figure out federal funding for each state with programs such as Medicaid, children's health insurance, transportation, and Head Start. 
Under Title 13 of the U.S. Code, the Census Bureau cannot release any identifiable information about individuals, households, or businesses, even to law enforcement agencies. The law states that the information collected may only be used for statistical purposes and no other purpose. To support historical research, Title 44 of the U.S. Code allows the National Archives and Records Administration to release census records only after 72 years. All Census Bureau staff take a lifetime oath to protect your personal information, and any violation comes with a penalty of up to $250,000 and/or up to 5 years in prison.
Below is a list or resources to help you learn all you wanted to know about the census:
https://2020census.gov/en   The official US government website.  Basic information about the reasons for the census, security of census information, and the census form.   In both English y Espanol.
https://census.ca.gov/    The official California state census website

http://hagasecontar.org/   Website of the National Association of Latino Elected and Appointed Officials about the census in both English y Espanol.
Federal Funding and the Census
Children and the Census
roadmap.pdf