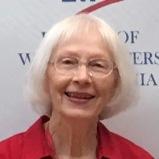 I hope you have all had a restful summer, because now our League is going to be working hard! The November election will require a lot of effort from us. If you want to pitch in and help, we will be having candidate and issues forums; voter registration events; presenting the Pros and Cons of the state and local ballot issues to groups; staffing tables at three libraries during the last week before the election for the Registrar of Voters, and accepting mail ballots at official ballot boxes.
We will start the year with our traditional Kickoff meeting on Saturday, September 15 at 2:00 PM. Our speaker will be Greg Anglea, Executive Director of North County Interfaith Services, who will speak on homelessness today and what we can do to help.
We will also have sign-up tables where you can learn about all of our various service opportunities and interest groups. Refreshments will be served. Please do plan to attend.
Looking forward, in October we are planning a forum on "What does Responsible Gun Ownership Mean: Where do we go from Here?" An array of interest groups from all sides of this important topic will be invited to talk about their perspectives. 
Anne Omsted