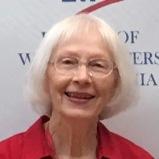 Welcome to a very busy year ahead! The Kickoff meeting on 9/7 about Census 2020 was full of fascinating information about the Census. Many thanks to Nancy Telford for making the arrangements with the speakers. The most important fact to share with your family, friends and neighbors is that all of the information is totally anonymous and the more accurate the final count, the more money will flow from the federal government for local health, education, and public service needs of all kinds.
As we resume active status, won't you consider going to a unit meeting in your area? The units have vibrant meetings with an emphasis on action in your own community. Here is where you can learn about local governments, seek answers to questions about and take action on local issues and develop friendships with members. It is the most basic building block of League. Take advantage of it.
As we begin the long approach to the 2020 Presidential election, you might find it interesting to check your current voter registration status. If you go to https://www.sdvote.com, the San Diego County Registrar of Voters website for all things related to voting, and click on "I Want To" and then "Check My Registration" status, you can find out if you are registered and a detailed list of every federal, state, and local government election in which you are entitled to vote. And it is also possible to update your information about address changes, party registration, etc. And, of course, you can register to vote, which I am assuming no member needs to do, but you might want to share this information with family, friends or anyone you talk to who might want to register to vote.
It is necessary to do some fundraising this year to meet our budget goals. If you enjoy planning parties and social events, won't you help out and share your talents with our new fundraising committee? Give me a call at 760-753-6970 and we can get this going.
Everyone got a renewal reminder last week. Please get that done as quickly as possible. It will be a big help to us. Every year we send almost all our dues money to the state and national Leagues lobbying and staff at all levels.