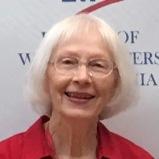 Hello, League Members. We are having a two- month newsletter because our editor, Roni Seay, is going to be traveling and can't put a separate May Voter together for us. Thank you, Roni, for your impressive work, and have a wonderful trip!
The Local Advocacy training by LWVC president Helen Hutchison was informative, useful, and stimulating. The audience of about 50 League members were reminded of the steps needed to evaluate whether or not we will support or oppose an issue, how to put together an effective campaign, and the process used by the LWVC to choose issues at the state Legislature level.
I hope you are thinking about how you can help make our North County League more effective. It takes many people to do all the things we do, and we could do more with more people! Right now our Nominating Committee is looking for members to fill Board positions such as Secretary, Regional Government Coordinator, Voter Service, and Natural Resources Directors. We also need a webmaster. If you would like to join a dynamic Board and work with dedicated fellow Members, please give Karen Pendergast, Jane Schweighardt or Joanne Fink a call. Our membership roster is sent to every member every quarter.
Finally, fellow League member Pat Yeakley sent me the following quote. It really says it all, I think.
"There is no such thing as not voting: you either vote by voting, or you vote by staying home and tacitly doubling the value of some diehard's vote." - David Foster Wallace, novelist, essayist, and short story writer (1962-2008)