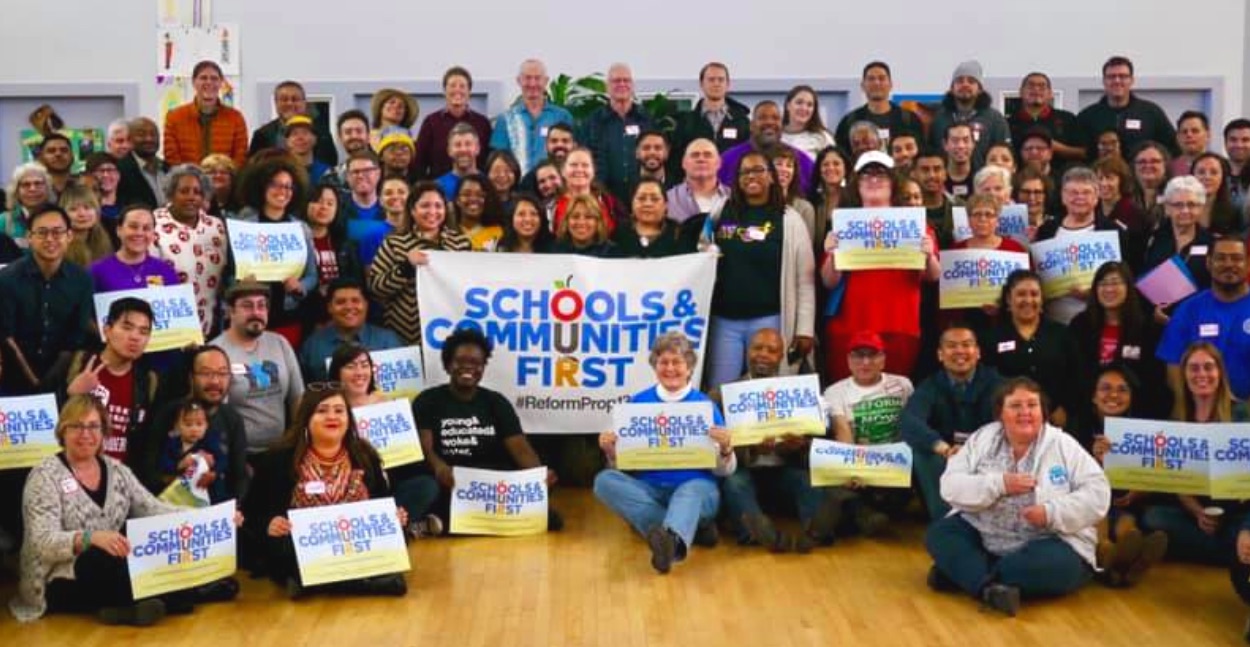 Time Range For Action Alert:
January 6, 2020

to

March 31, 2020
In early 2018 our League helped collect signatures to put on the Nov. 2020 ballot a state measure that would modify only the commercial part of Prop 13 to generate new revenue for schools and communities. However, after much study, the coalition of public service groups backing this initiative, including the League of Women Voters California, decided to change the initiative's language to make the initiative more effective.
Changes include: Making sure that every public school in California will receive money from the new revenues. (There were concerns that the original language would inadvertently leave some schools out of the funding loop). Implementation dates were extended to allow more time for building up revenues and accommodating a shift of the initiative from 2018 to 2020. Small business property exemptions are expanded. Phase in of the initiative was extended and expanded to accommodate the issues with Tax Assessors related to time allowed to perform re- assessments, the costs of massive reassessments to counties, and refines the details related to implementation, start-up and appeals.
Therefore, supporters once again have to gather signatures to be able to present an improved initiative to the voters of California in November, 2020.
LWVC is asking local League members to collect signatures.
If you want to help with this effort, please email RoSeay [at] aol.com. You will be provided with all the information you will need to answer questions and to explain this important initiative. More info at the State League website.

Issues referenced by this action alert: