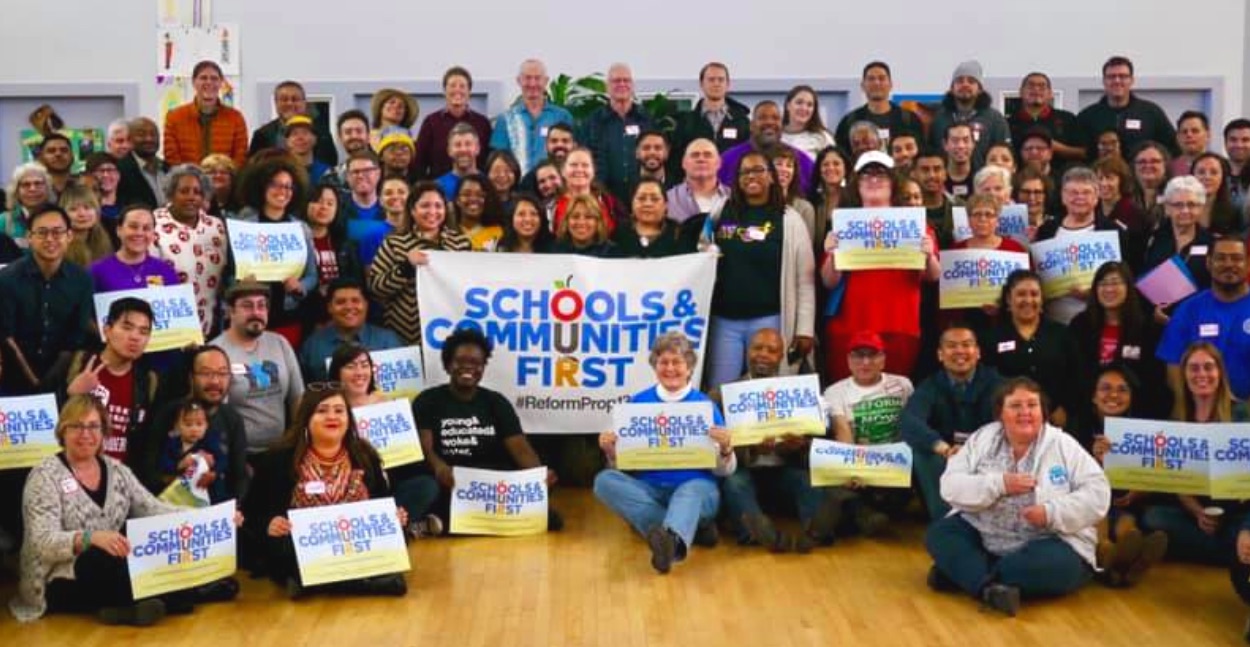 Time Range For Action Alert:
July 8, 2019

to

December 31, 2019
While big corporations have raked in record profits our schools, first responders, healthcare, and vital community services have been starved of funding.
In 2020, voters have a chance to change that.
Make your voice heard, commit to vote for Schools & Communities First in 2020. This measure will reclaim $11 billion every year for our schools and local communities by ensuring that corporations and wealthy property owners pay their fair share.
We're joining together, going all in for all of us to stop big corporations from cheating our communities - but we need your help.
Add your voice and commit to vote YES for Schools & Communities First in November 2020.
Issues referenced by this action alert: