Location
Carlsbad City Library
Carlsbad
California
92011
California US
Saturday, February 3, 2018 - 10:00am
Toward "a more perfect union," the League of Women Voters is offering facilitation training to build civic skills needed by community members and policy makers to talk about common problems.   
The League's Civil Engagement group will lead participants in learning how to bring people together in conversation on issues that affect our community.
The hands-on, small-group session will use the National Issues Forums Fall 2017 Issue Advisory, "What Should We Do About the Opioid Epidemic?" a 
discussion guide to demonstrate how deliberation forums can assist people in moving from initial reactions to more reflective judgment.
The event is free and open to the public, however advance registration is required by contacting the League of Women Voters at 760-736-1608 or by email to thompsmg [at] roadrunner.com
Share the flyer with anyone who wants to learn a new community participation skill.
Download it here.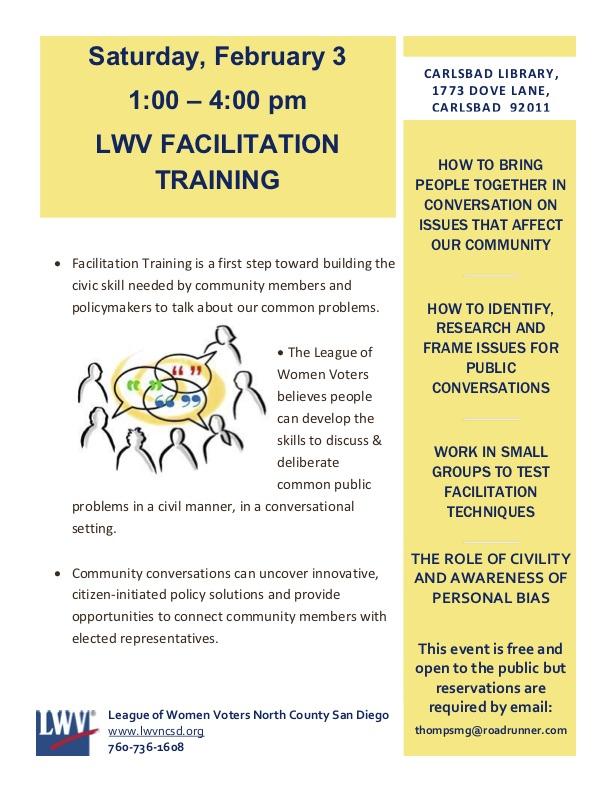 flyerfacilitationtrainingfeb3.pdf
Issues referenced by this event: