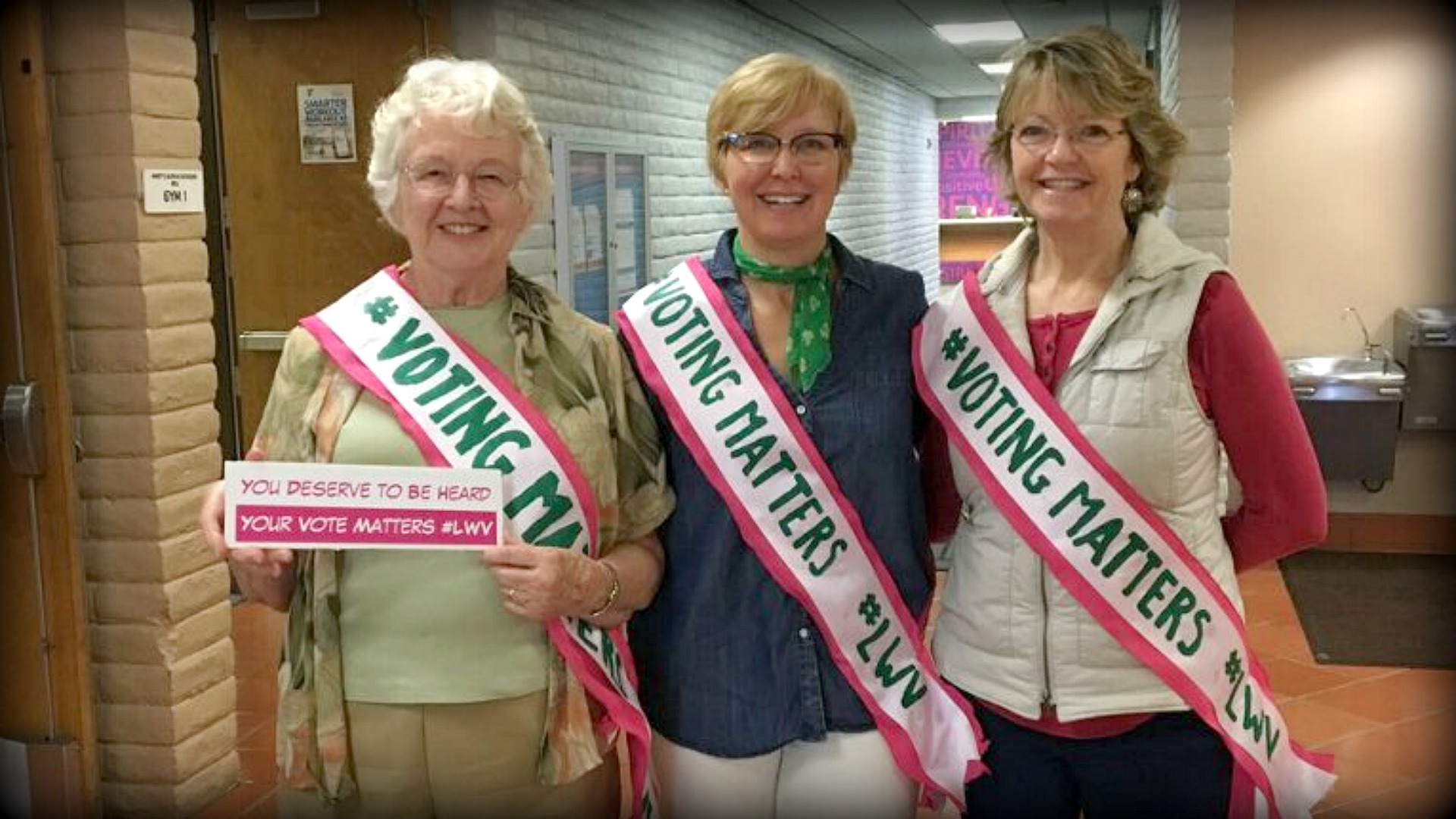 How do I register to vote?
You can fill out a registration form and drop off or mail it back to the Registrar of Voters or you can register online. If you are not sure if you are registered click this link and give the Registrar a bit of information to find out your status.
CONTACT INFORMATION FOR THE REGISTRAR OF VOTERS:
San Diego County Registrar of Voters 5600 Overland Ave., Suite 100 (Kearny Mesa)
P.O. Box 85656
San Diego CA 92186-5656
858-565-5800
Website: http://www.sdvote.com -- Email: rovmail [at] sdcounty.ca.gov 
Watch this video on how to fill out a voter registration card (ASL).
To register to vote online go here.
You must re-register if you:
have changed your address
your name
or your party affiliation.
To Vote you must be:
a U.S. Citizen
18 years of age
and a registered voter for 15 days 
You can pre-register to vote if:
you are 16 or 17 years of age
your registration becomes active on your 18th birthday
more info here
Where to Vote
Before an election, a sample ballot is sent to each registered voter giving information on your assigned polling place.
Polling places will be open for four days. There will be fewer locations than in prior elections, so your polling place has most likely changed.
If you need to vote in person, we urge you to take advantage of early voting:
At the Registrar's office beginning Oct. 5, Monday through Friday from 8 a.m. to 5 p.m.
At your assigned polling place or the Registrar's office Saturday, Oct. 31 through Monday, Nov. 2, 8 a.m. to 5 p.m.
All will again be open on Election Day, Nov. 3, when the voting hours change to 7 a.m. to 8 p.m.
How to Keep Voter Registration Up to Date:
Always vote.
When you move within the county or change your name, request a change form from county voter registrar.
If you move out of county, you must re-register with the county of your new residence.
Address change must be completed 30 days prior to Election Day.
You may return to your former precinct to vote for 90 days after a move. 
Why Bother To Vote
Your vote does make a difference.
Elections have been won by only one vote. American democracy is a participatory form of government.
Express your opinion - voting gives you the power. Voting is the most important right of citizenship because it is the only means you have of preserving all your other rights.