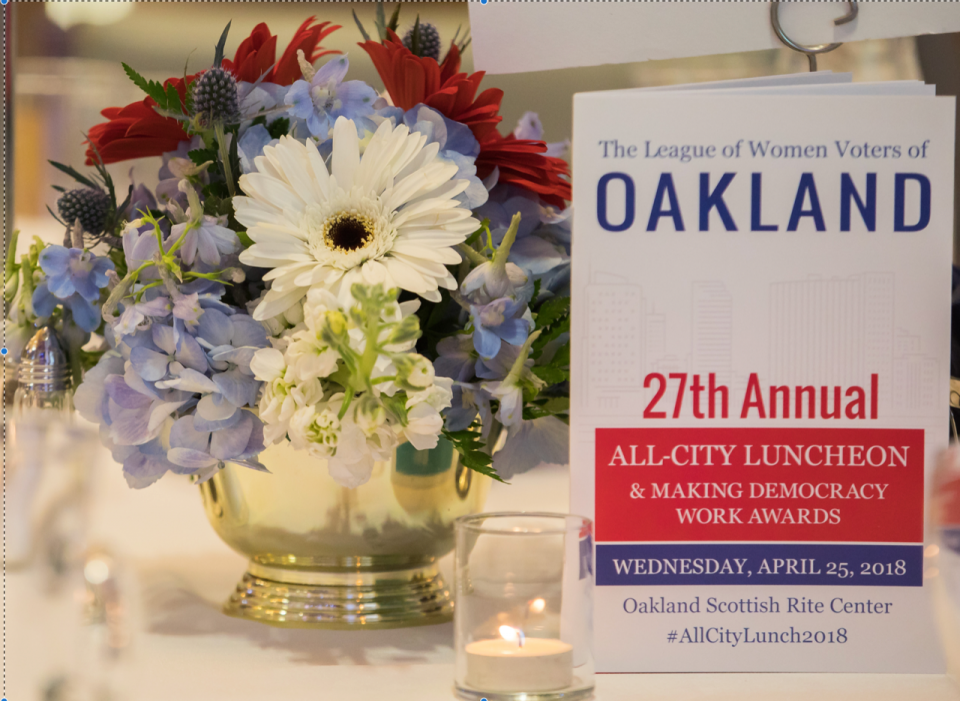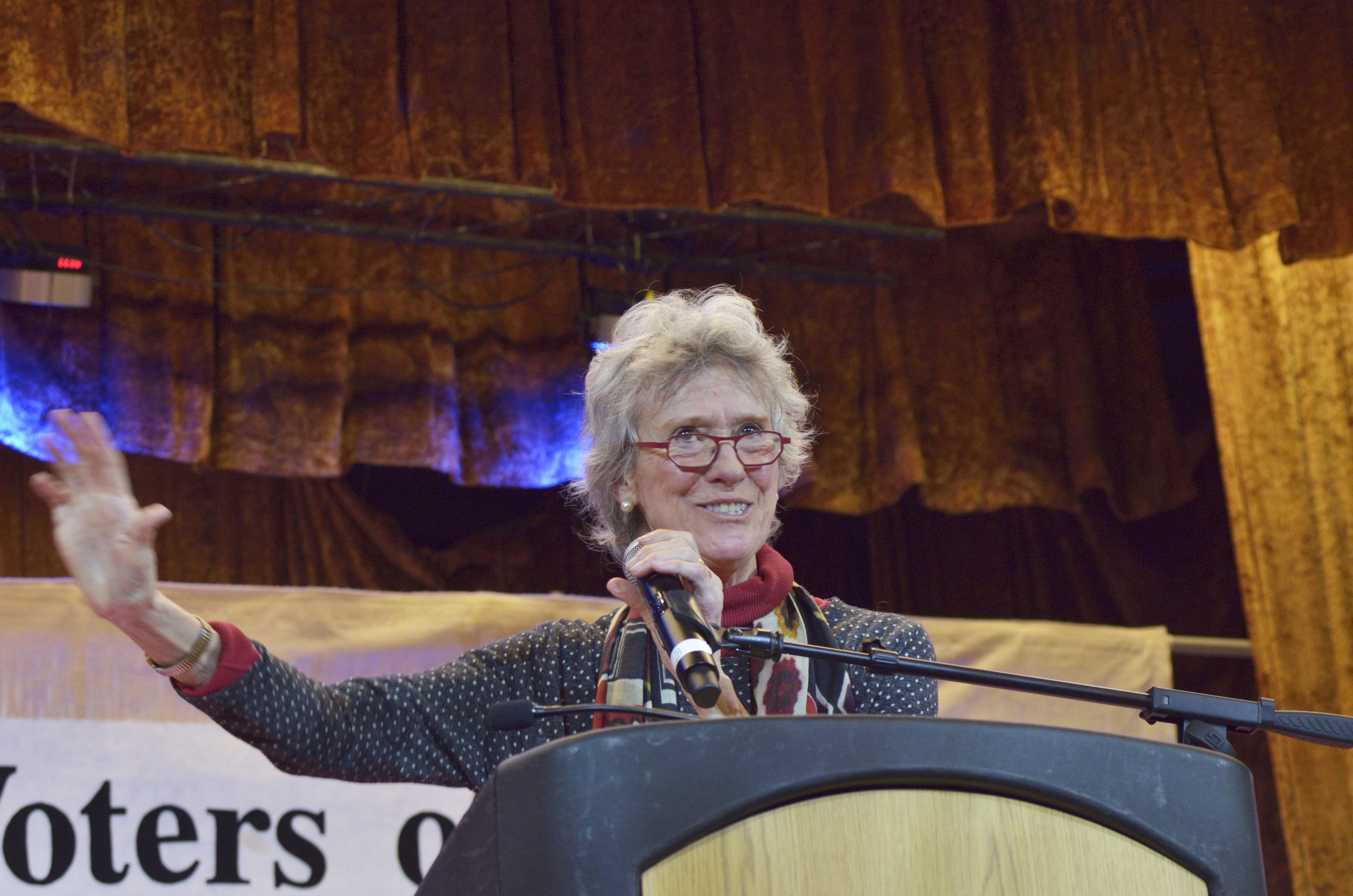 We had such a great time with you - all 450 of you in fact - the most attendance we've ever had! The room was full of great conversation and plenty of ideas to take home.   For more photos of the 2018 Luncheon, click here!
See a fantastic video of our Luncheon here, produced by OWH Studios in West Oakland.  The funds the League paid for production of this video will be used to enroll re-entry and at-risk individuals in video production classes at OWH Studios.  
Guest speaker Arli Russell Hochschild shared reflections from her 5 years spent with Southern political conservatives. Humanizing were here stories from the years leading up to the election of the current President, shedding light on the hopes of the communities that supported him and the surprising enthusiasm towards Bernie Sanders amongst a quarter of that population. Her suggestions to build connections across the two parties ignited interesting considerations, and Luncheon guests jumped in the conversation with questions that were at times challenging, and always enriching.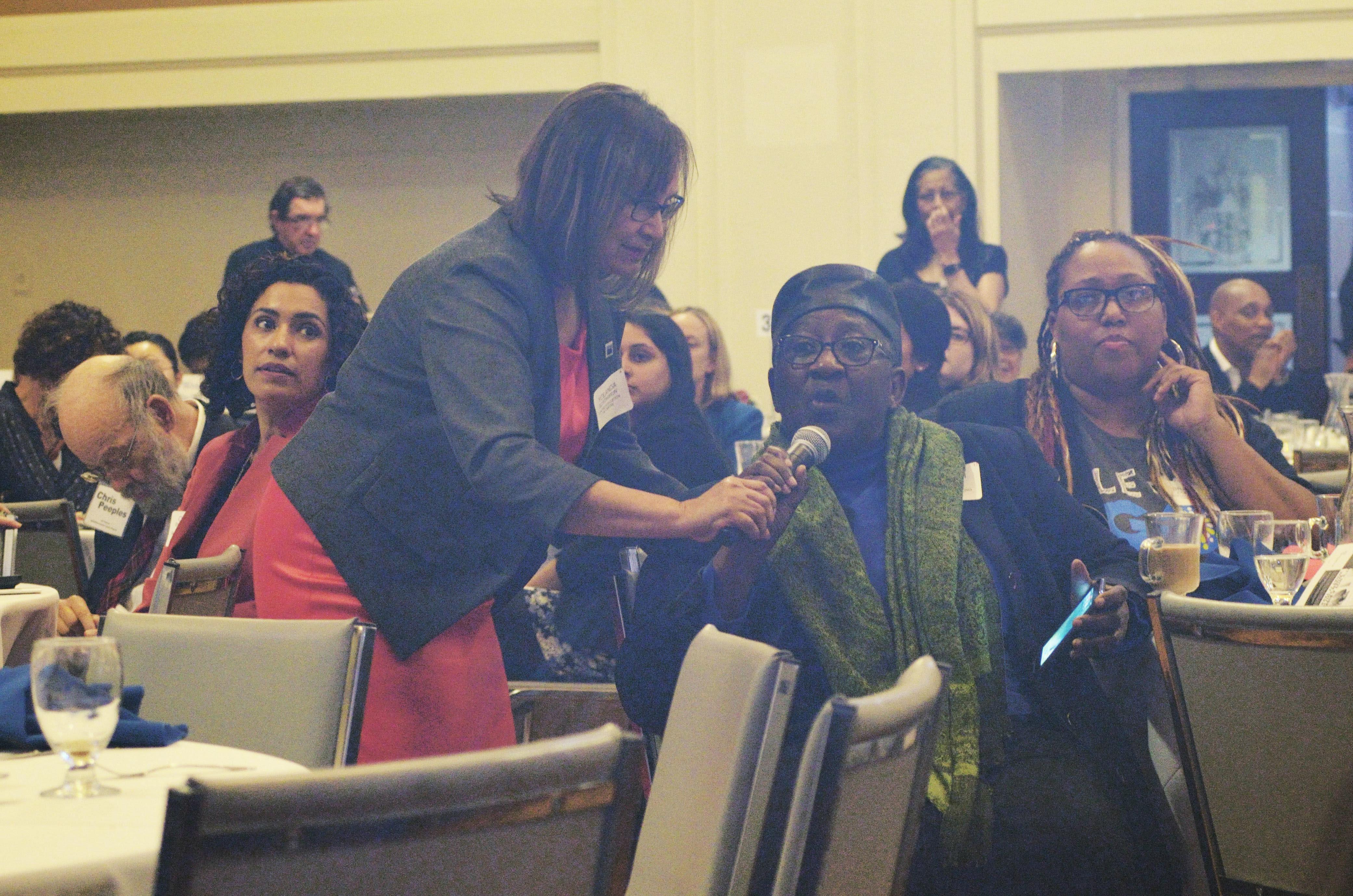 During our new innovative approach to our table-ask, we witnessed something miraculous. As donors used text messages to make a donation, we sat on the edge of our seats with nervous and mesmerized eyes fixed on the numbers that rolled in LIVE on a projection screen. What a thrill to see the numbers soar with every blink! Thanks to you, we were able to meet our $10,000 goal in just 10 minutes! You can see the excitement for yourself on the live-stream video available on our Facebook page for another week.
We're feeling grateful, inspired, and excited - ready for the work that lay ahead!  For more photos of the 2018 Luncheon, 
click here
!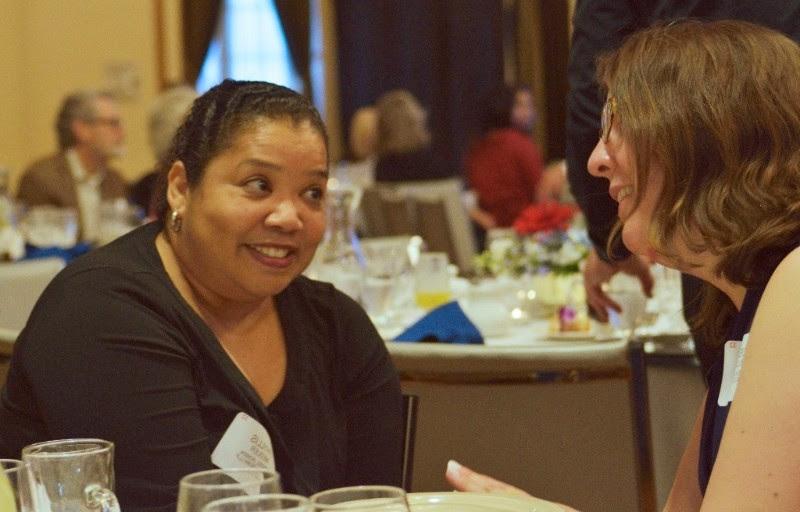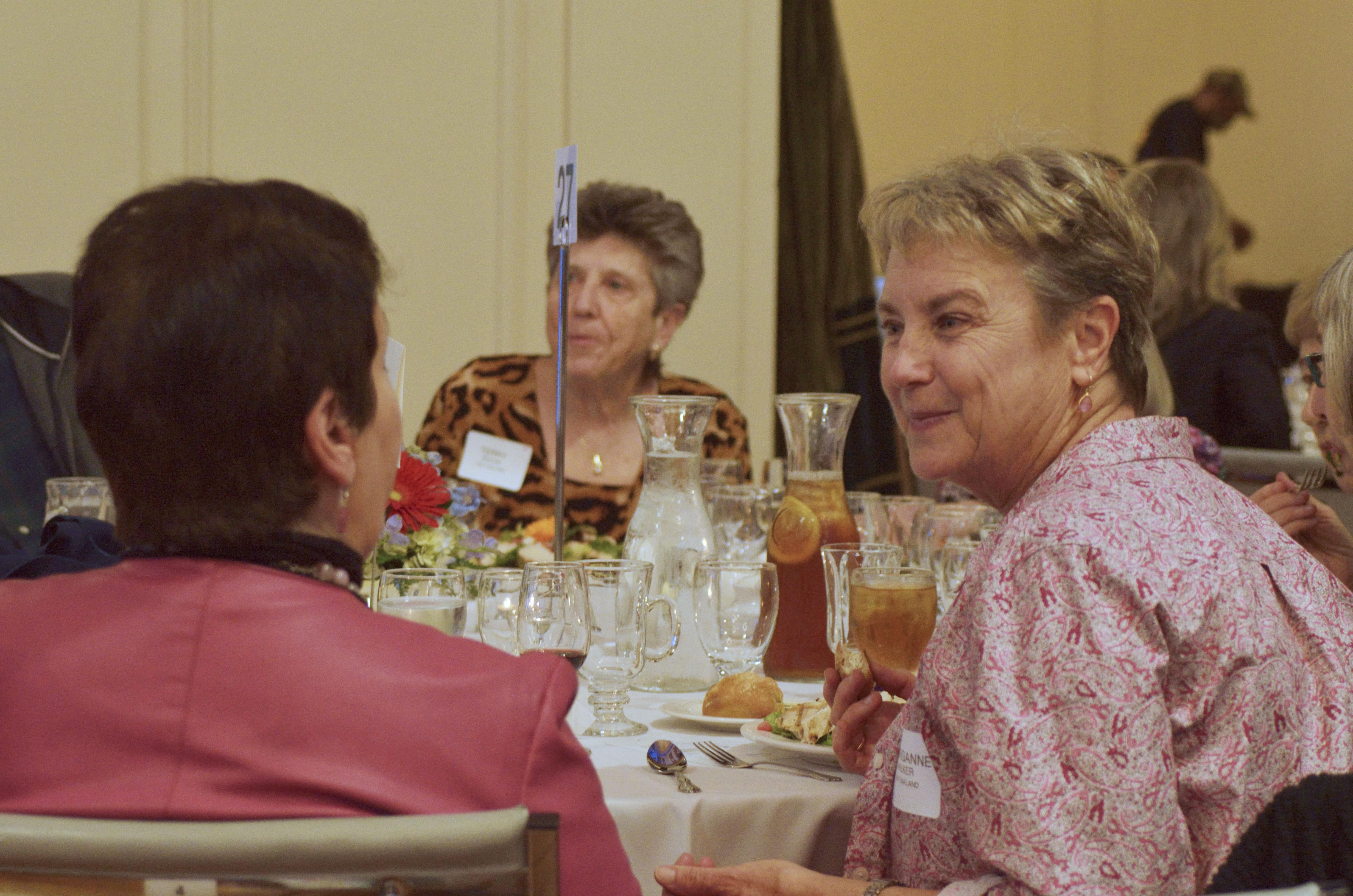 Recipients of the 2018 Making Democracy Work Award:
Asian Pacific Environmental Network: 

APEN beliebes that all people have a right to a clean and healthy environment in which their communities can live, work, learn, play and thrive. Towards this vision, APEN works on 

Direct Organizing in local communities, building a network of API organizations, and working in multiracial Alliances to affect regional and national social change. APEN 

brings together a collective voice to develop an alternative agenda for environmental, social and economic justice. 

Centro Legal de la Raza: A comprehensive legal services agency protecting and advancing the rights of immigrant, low-income, and Latino communities through bilingual legal representation, education, and advocacy. By combining quality legal services with know-your-rights education and youth development, Centro Legal promotes access to justice for thousands of individuals and families each year throughout Northern and Central California.
For more photos of the 2018 Luncheon, click here!
Read about last year's 2017 Luncheon, with guest speaker Ari Berman.
League to which this content belongs:
Oakland