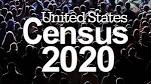 Due to Covid-19, the deadline for collection of Census data has been moved to 
October 31
from July 31.   So there is plenty of time for League members to help insure that Alameda County has a full count.  As of April 20, 53% of Oakland households had completed the Census. The areas with the lowest response were in East and West Oakland, which is where efforts now need to be focused. Alameda County ranks 6th among California counties at 58% of addresses responding.  What does all this mean nationally, and for redistricting? 
Read an update here!
How can we help achieve the full count?
 Until we can safely be in close proximity to people, such as in libraries, our best opportunity to move our response forward is to 
phone bank. 
Below is information from Alameda County about phone banking. 
We need your help calling into low-response rate tracts. 
Thanks to the 230+ volunteers who are making calls already!

 Please let LWVO know if you are participating in this effort. We would also
 like to hear about your experience, and share that experience in hopes that it
 will encourage more folks to phone bank. Remember that 26% of the
 residents in our county are considered hard to count, that is over 400,000 people. Please help generate a superior response and keep us posted on your activities. Your efforts are needed.  We can do it!  
League to which this content belongs:
Oakland