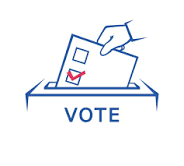 Election Day Registration is about to become a reality statewide. Starting in 2020, EVERY polling place in the state will allow voters to register and vote all the way up through Election Day. This means that voters can register after the February 17, 2020 deadline for the primary election.
You should note that it is still better to register by the deadline so that the voter receives the Official Voter Information Guide and the county voter guides. Plus on time registration avoids the use of a provisional ballot. Provisional ballots will be counted after elections officials verify the voter's registration and confirm that they have not already voted.
In Voter's Choice Act counties, voters can register and vote at any Vote Center in their county. In counties using polling places, voters can register and vote at their polling places, preferably at the polling place they are assigned to so they can receive a complete ballot. Voters can register at any time at their county elections office. 
Vote-by-mail ballots will come with postage-paid return envelopes - no stamp is necessary. The envelopes will still be pink. 
League to which this content belongs:
Oakland