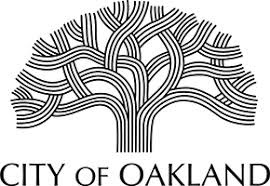 The City of Oakland is establishing its first-ever Homeless Advisory Commission and is seeking nine qualified Oakland residents to sit on the inaugural board. City Councilmembers make recommendations on Commissioners to the Mayor, who appoints them for the Council's confirmation.
The Homeless Advisory Commission was created by Measure W, the Vacant Parcel Tax ballot measure, a special parcel tax on vacant properties to support homeless services and address illegal dumping, passed by Oakland voters in November 2018. The Homeless Advisory Commission is charged with making recommendations to the City Council about strategies to remedy homelessness and providing oversight of the Vacant Property Tax, which is anticipated to generate about $7 million per year for homeless and illegal dumping services.
The Homeless Advisory Commission is comprised as follows:
Consists of nine (9) members who are all residents of the City.
No less than half of the members must be residents of heavily impacted neighborhoods.
No fewer than two (2) members must be currently homeless, formerly homeless or low- income, as the term "low income" is defined by the United States Department of Housing and Urban Development.
No fewer than three (3) members must have professional expertise in, or be providers of, homeless services or housing, with priority given to individuals with a background in affordable housing, shelter management, or public health.
No fewer than one (1) representative must have financial expertise.
Members may fulfill more than one (1) of these criteria for the purposes of meeting these requirements.
Applications are new being accepted. Oaklanders interested in being considered for nomination should submit their application online here.
The application period closes on Friday, October 16. The goal is to present a list of Commissioners for City Council's confirmation in November 2020.
League to which this content belongs:
Oakland