Policy Recommendations for Leagues to Advocate
 
The League of Women Voters of the United States believes that voting is a fundamental citizen right that must be guaranteed. The League supports the following voting rights principles to ensure voters can safely participate in elections in 2020. These policy recommendations were carefully crafted with Impact on Issues positions at top of mind and reconciled with our work with coalition voting rights partners in response to the current global pandemic.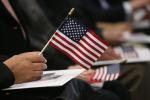 We encourage Leagues to lean on the Citizens Right to Vote and Citizens Right to Know positions when evaluating the appropriate next steps for their state and Leagues should use the guidance below as a reference point toward determining best action.   LWVUS will continue to evaluate additional proposals and understands that state-by-state not all recommendations are feasible.

For message consistency during the COVID-19 (coronavirus) outbreak, these are the following measures LWVUS supports publicly to ensure a safe and accessible 2020 election season. State and local League spokespersons may use this guidance when discussing publicly what the organization supports for election reform and expanding voting rights:  Here are just a few of the comprehensive strategies and policies LWVUS are promoting. To read a complete breakdown of each of these categories, go to LWVO website to read the complete report.
 
Voter Education and Addressing Misinformation: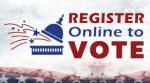 Voter Registration: Online voter registration should be accessible to all. Voters should be allowed to check their registration and update their information through an online portal.  Election day registration or same day registration can be universally used in all states and jurisdictions. Voters should be allowed to register or update their information on Election Day and cast a regular ballot.  

Early In-Person Voting: States should expand early voting options especially weekend hours on the weekend before Election Day. Between 14 and 30 days of early in-person voting should be allowed, including the weekend before Election Day, to reduce long lines and administrative stress on Election Day. 

Expanded Access to Absentee Mail-In Ballots:


 All states should move to a no-excuse absentee system and any eligible voter in the state should be allowed to request a mail-in ballot.  

Polling Place Adjustments: Polling places must be adequately sanitized to prevent transmission of the virus, and should follow guidance issued by the Centers for Disease Control and Prevention (including requiring sick poll workers to stay home, regularly cleaning frequently touched surfaces, disinfecting potentially contaminated surfaces, such as voting machines and other equipment, and frequent hand washing and sanitizing).  Polling places should be reconfigured in order to adhere to "social distancing" protocol, creating additional space between voting booths, poll workers, and voters standing in line. State and local officials must make any necessary modifications regarding polling place site determinations and administration of those locations. When considering such modifications, election administration officials must identify locations that both protect vulnerable communities and ensure that Black, Latino, Asian, and Native American racial and language minority voters, voters with disabilities, and students have the access they need to cast their vote.  Jurisdictions should prepare for a surge in provisional voting due to delays in the processing of voter registration applications, voter confusion resulting from polling place closures and consolidations, and unfamiliarity with absentee voting.
League to which this content belongs:
Oakland