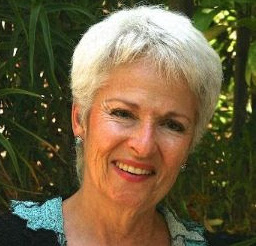 2020 will be a momentous one for the league, marking 100 years during which we have encouraged informed and active participation in government, increased understanding of major public policy issues, and good government and social reform through education and advocacy. The League neither supports nor opposes candidates or political parties, but works tirelessly on issues of vital concern to the public - including voting rights, redistricting, climate change, criminal justice, housing, homelessness and education policy. LWVO is an entirely volunteer, grass roots organization. 
I joined the League initially as a way to engage with   the broader Oakland community on voting issues. I   became increasingly involved because I was   so impressed with the depth of experience, open-mindedness, commitment, wisdom - and friendliness - of   the women I met. League members are civically concerned people who seek to strengthen and expand democracy and democratic institutions. We help Americans vote freely, regularly and wisely. We promote an engaged and empowered citizenry that understands the importance of government and can rationally approach electoral options. I think you'll agree that this work is more relevant than ever.  Support us! 
There are many ways in which we are making a difference through hands-on activism. We are building on the accomplishments of the past year:
Our highly motivated voter registration team is expanding our work in Oakland high schools, registering, pre-registering and educating the next generation to be engaged voters.
Our energized reentry team is meeting withcommunity service providers to give them the tools they need to encourage their post-parole clients to exercise the voting rights they may not realize they have, using our collaboratively developed informational materials. 
You may have read about our study of voting patterns in Oakland, which describes the large differences in voter registration and turn out among our seven Districts. We are talking with elected officials about the implications of the study and what more LWVO can do to help confront these disparities.
We have revamped the VOTER to make it more substantive and informative. Check out our 

November 2019 Voter

 for articles 

on the Census, voting rights, redistricting, climate change and more.
And we are launching new projects and programs in 2020: 
 We will be staffing libraries this spring to help people fill out their Census forms. The 2020 Census will depend heavily on on-line compliance, a challenge for community members who have limited internet or computer access. 

We will sponsor a panel discussion on the Census on January 23, 2020, 6 pm, at City Hall.  Come learn what it means for our State and for Alameda County, why a Complete Count will be so challenging, and what you can do.
We will sponsor a number of Centennial-related events celebrating the valuable work that the League has been doing since 1920. Watch for notice of our Day of Action February 14, and a special event February 27, 2020, at Mills College.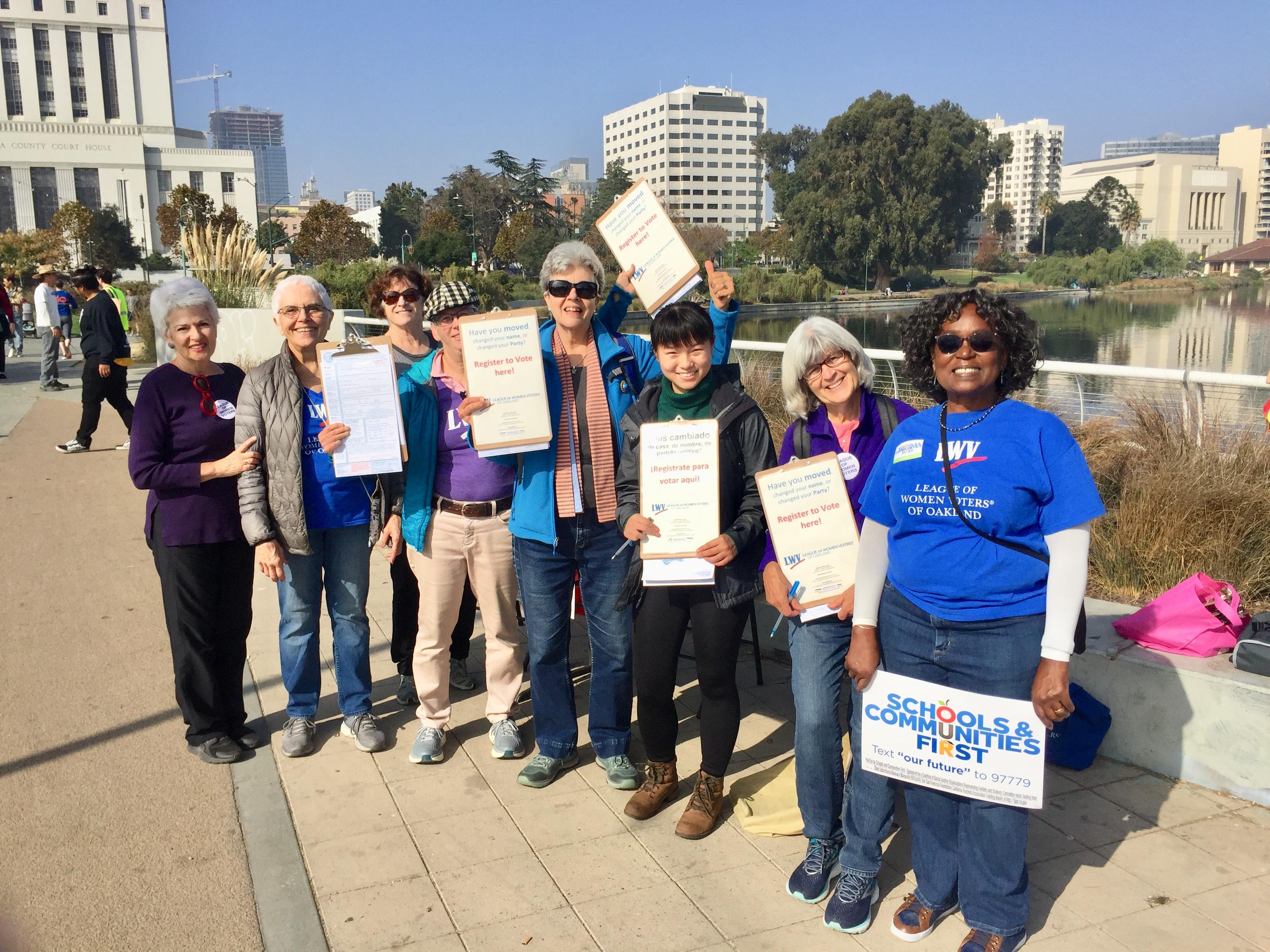 We are going all out in support of the Schools and Communities First initiative, collecting signatures for the November 2020 ballot. It would amend Prop. 13 by taxing non-residential large commercial properties at current market value. This simple change levels the playing field for businesses, raises annually up to $12 billion state-wide and $50 million for Oakland schools and community services, and keeps Prop. 13 protections for all homeowners, renters and small business owners.

We have teamed up with Oakland's Code for America affiliate to develop an accessible online tool explaining how our local government works so that members of our community are more knowledgeable about and therefore more able to participate in local government.
Of course, we will continue to support the community ahead of the March 3, 2020, primary with our traditional high-quality election-related resources:

We are working with other area Leagues to organize candidate forums for County and Regional elections.  Local elections, subject to Ranked Choice Voting, will take place next November.

 An Easy Voter Guide to State ballot propositions and our carefully researched analyses of local and County measures will be available on our site starting by the end of January. 
League to which this content belongs:
Oakland