Action Committee
The Action Committee is where our League decides how to take "action" to make democracy work best in Oakland. We follow important civic issues and entities in Oakland, such as the new Police Commission. When appropriate, we speak out, addressing the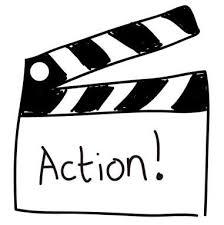 City Council or meeting with the Mayor and City Administrator to inform them of the League's position and to inquire about how the League can have an impact. We follow and inform our members about pending legislation that supports League values and which we believe will make a positive difference in our city.  We have re-established the LWVO Observer Corps, which monitors and reports on Oakland's Boards and Commissions meetings. We are very active at election times, making sure that "Oakland Votes Informed." Redistricting is yet another important topic, as districts will be redrawn as part of the 2020 census.
Check out our Calls to Action!  Check out the Calendar for an upcoming Action Committee meeting and join us! Contact us at action@lwvoakland.org for more info!
Action Committee Goals: 2019-2020
Develop "Government 101" Course on Local Oakland Government
Look to advocate on the League's Programmatic Goals
Analyze Ballot Measures for Election 2020. Track ballot proposals as they appear in City Council committees, and analyze measures that qualify as initiatives for the ballot. Action will then recommend to LWVO's board of directors that LWVO support, oppose or remain neutral on measures given League positions and priorities.
Host Public Q&A Sessions on Hot Topics:  More info coming on this year's Topics!
Monitor Oakland City Council, public commissions, and committees via the Observer Corps 
Action Committee's Accomplishments 2018-2019
Addressed City Council Meetings, Took Positions on Issues:  Committee members appeared at City Council meetings and asked the Council to nullify its December vote declaring that Measure AA had passed despite not having received the votes that the ballot measure analysis declared would be necessary. LWVO's public letter and testimony also called attention to the lack of transparency and lack of notice in the Council's voting process.
Monitored Oakland Gov't Commissions and Committees:  Members of LWVO's Observer Corps monitor the various commissions and committees of Oakland government. Action Committee members review all reports as a way of staying current on issues that are arising and new legislative initiatives that are being developed.
Established Working Relationships with City Officials:  January through March, Committee members interviewed the Mayor and City Council members individually to communicate LWVO's priorities and to understand elected officials' top objectives.
Hosted Public Q&A Sessions on Hot Topics:  Did you know that the Police Commission has struggled in its first year? Or that Oakland passed a redistricting law that will be implemented after the 2020 census and likely change Oakland's City Council and School Board Districts? Or that some citizens would like to introduce changes to Oakland's campaign finance laws to promote more participation in elections citywide? All these issues have been addressed this spring in public Hot Topic meetings hosted by the Action Committee. 
Action Committee's Accomplishments 2017-2018
Asked the Mayor and City Administrator to ensure that the newly-created Police Commission receive effective and timely training.

Asked the Mayor and City Administrator to support a change in how election results are reported for ranked-choice voting.

Expressed strong concerns over the continued creation of new oversight committees, asking for some overall consistency in how these committees function.

Acted to support Measure D on the June primary ballot

Joined with other Leagues in Alameda County to support Measure A on the June ballot

Wrote an op-ed about the proposed change to the Oakland Public Financing program. 
League to which this content belongs:
Oakland
All Posts Related to this Committee