Communications: PR, Social Media, Website
Communications: PR, Social Media, Website
Communications:  Social Media, Website, VOTER, Technology Planning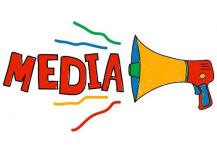 The Communications Committee was formed in 2016 to provide consistent, more innovative forms of outreach regarding League work in Oakland. We are planning a website upgrade in September 2017 and have expanded our social media use (Facebook, Twitter, President's Blog on Medium, YouTube). We have re-introduced our Voter Newsletter with a new magazine format and created a YouTube channel for our Voter Service presentations.  
This committee usually has a weekly conference call.  Interested in helping out?  Contact communications@lwvoakland.org.  
Communications Committee promotes the League's image and activities in the Oakland community and informs the public of League's services, positions, membership opportunities, special events, and fundraising, utilizing tools such as social media, the VOTER newsletter, and the website, as well as providing strategic communications and public affairs management and support.  
Communications Committee 2018-2019
LWVO Website:  LWVO's conversion to LWV's new MyLO ("My League Online") system is complete and the website has been live this past year.  MyLO is and has been a powerful tool.  While content from our previous website is accessible, LWVO looked to leverage the strength of MyLO to increase content while enhancing the user experience.  MyLO is mobile-friendly, broadening LWVO's reach to people on-the-go.  LWVO can now more easily partner with LWV California and other Leagues in sharing news stories, action alerts, and photos.  Finally, LWVO can have more seamless connections to LWVO frequently-used tools, such as YouTube, Twitter, Eventbrite and PayPal.
The VOTER:  This periodic print publication is LWVO's method of featuring LWV issues of the day (locally, statewide and nationally) and mailed to members and stakeholder communities, as well as distributed to many outside interested parties and individual community groups. Two issues (600 copies printed) were mailed this past program year (October 2018 and May 2019). We feel this print edition with its more in depth articles is a valuable tool, both to stay in contact with less-active members and to highlight the success of LWVO, a tangible companion to our social media and on-line presence. These print editions have been featured on our website, where you can find the latest May 2019 issue of our engaging publication for members featuring insights into LWVO annual meeting updates and in-depth insight into the Census, its importance and challenges.
Social Media and E-blasts:  We have been issuing weekly E-blasts on Saturday/Sunday and advocacy alerts periodically on Tuesdays. We have been featuring LWVO events, meetings, forums and resources related not only to LWVO but our local Oakland and County community partners.  We have featured 10 - 20 posts per week via Twitter regarding the events/actions of importance.   In tracking our impact (via social media analytics), we have noted that 78% of our audience is female and that our audience mostly uses a desktop/laptop to view our content.  We are paying attention to how our messages are received so that we can improve their access. For example, we live tweeted continually throughout our LWVO Luncheon.  

We have been working on expanding our presence on Facebook, with up to 10-20 posts per week, with 1,106 total page followers to date.  In addition, we invested in Facebook ads to expand our reach and presence for our past Voter Service work: the Facebook Ad, "Watch the "Candidate Forums" and "Ballot Measure" videos created by League of Women Voters Oakland on our YouTube Channel" reached 6,789 (54% women and 46% men). We are exploring further ways to expand our social media partnerships. This has included working continuously to expand our outreach methods to more aggressive use of print and electronic media (from setting up interviews, issuing op-ed pieces, expanding our reach to organization and neighborhood online newsletters).   
League to which this content belongs:
Oakland