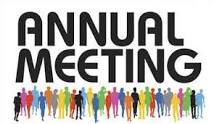 Saturday, June 13, 2020 - 10:00am
Get up to date on our virtual Annual Meeting held recently.   LWVO conducted our annual meeting and corporate business.  The nominating committee presented an exciting slate of new and continuing board members to lead our organization of over 350 members in this important election year. At this meeting, LWVO members elected officers and other members of the Board of Directors, adopted the 2020-21 budget, adopted the Program for Education and Advocacy for 2020-21, amended the bylaws and this year voted to apply to the IRS to be recognized as a 501(c)3 organization, rather than a 501(c) 4. Don't miss this opportunity to help LWVO make a difference in Oakland with our Advocacy and Voter Service Activities!
See all the material and proposals for the Annual Meeting 2020 here!