See our Contacts page for Board members' roles and emails.
Mary Bergan (B.A. from U.C. Berkeley) is Past President of the California Federation of Teachers (CFT), served as Vice-President of the American Federation of Teachers and of the California Labor Federation, AFL-CIO. She taught English Language Arts as a Peace Corps volunteer in a secondary school in Malaysia, junior high English in Pittsburg. As sole lobbyist for CFT in the 1970s, Mary spearheaded the union's successful drive to secure collective bargaining rights for education workers. She also secured passage of union-sponsored legislation guaranteeing voluntary leave and insurance coverage for teachers for pregnancy and childbirth, as well as several biils to abolish discrimination against female students and faculty in academic offerings and other education services. As CFT president, Mary had a leadership role in campaigns for and against numerous ballot propositions. Among the ballot arguments she signed were those against three strikes laws and, along with LWVC, for longer term limits for state legislators. Favored issues throughout her career have been employment rights for part-time college teachers, and increased funding for education and social services through a system of progressive taxation. She has worked within the labor movement to bring more women into leadership roles, and to gain support for reproductive rights and opposition to parental consent proposals. After retirement, she served a term as a labor designee on Oakland's Workforce Investment Board.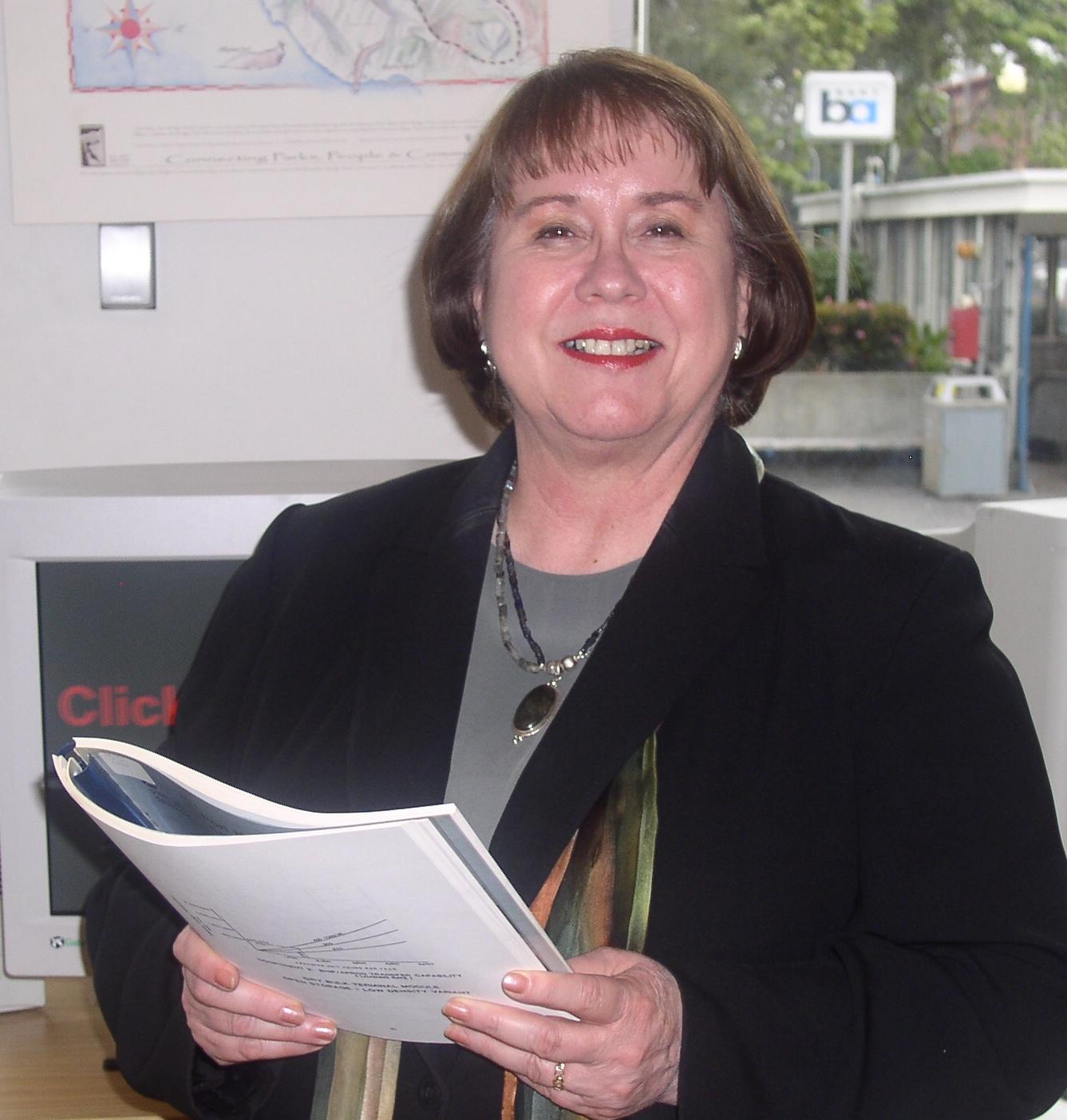 Kathleen Cha has served public, private and nonprofit sectors for more than thirty years as a Strategic Communications professional, specializing in community outreach, media and governmental affairs, and crisis communications regarding community issues, public safety, housing/transportation, and the environment. She retired in 2014 from ABAG after 14 years as Senior Communications Officer. She is currently League of Women Voters Bay Area Director with a portfolio focusing on regional governance, and Communications Manager for the League of Women Voters Oakland. She was appointed to serve on the ABAG Bay Area Regional Planning Committee (RPC) providing policy on land use, housing, environment for the 101 cities and 9 counties. As a word warrior, she is a recognized keynote speaker and leadership development/media trainer, providing media survival skills to AAUW, CAPIO, CAWA, WIN, UN, as well as other nonprofits and community groups across the country. She is an NGO delegate to the United Nations Commission on the Status of Women (for the past 6 years), representing AAUW this past March at 62nd UN Commission on Status of Women, moderating a workshop session on media and technology. In her commitment to equity and community building, she is Vice Chair of A Safe Place providing comprehensive services to families suffering abuse and violence, and board member and past co-chair of Women's Intercultural Network (Win) who awarded her a 2016 Circle of Courage Award for her international leadership.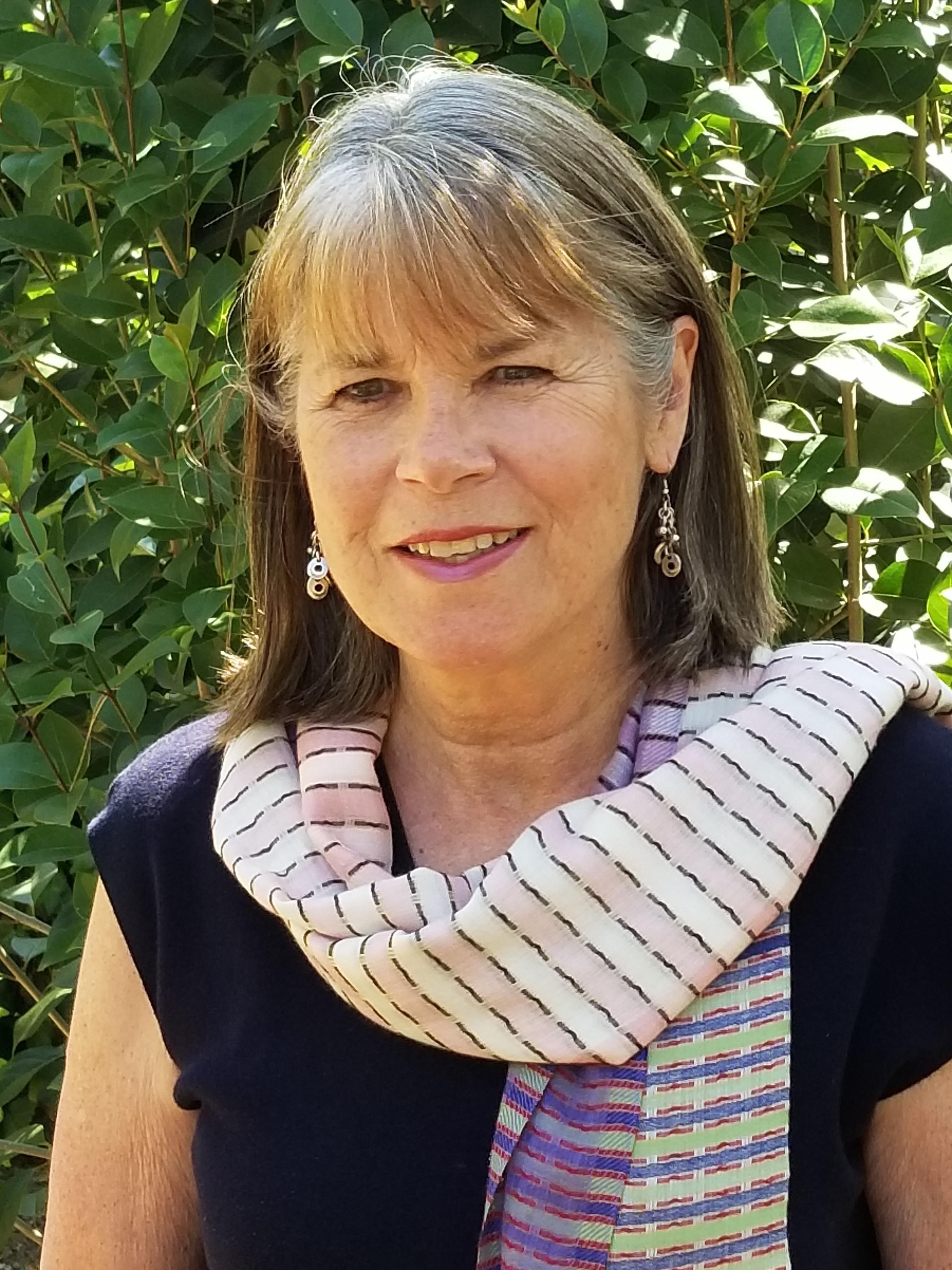 Carolyn Devol (BA History Mills College) A thirty year career in residential real estate, negotiating contracts, helping Buyers realize the dream of home ownership and working with Sellers to maximize the value of their home, within the ever competitive and challenging East Bay real estate market. After six years on the Development Committee of the LWVO, including one year as co-chair, I am now co-chair of the Membership Committee and serving a second year as a member of the Board. Appreciating the fragility of Democracy as a form of governance, needing citizens who are educated and dedicated voters to survive, it is an honor to support the Leagues's efforts toward "Making Democracy Work". Another concern, food insecurity in the United States, has led to volunteering in food pantries, until recently as a manager of an East Oakland food pantry. 
Viola Gonzales grew up in a blue-collar predominantly Mexican American community in South Texas where citizens paid a poll tax to vote and expectations for women were low.  She holds B.B.A. in economics from St. Mary's University in San Antonio and MBA from Harvard Business School in Boston. Her diverse work history includes managing people and money in business: accounting & regulatory areas; in economic development policy with former Mayor Elihu Harris; and executive director of nonprofit direct service, philanthropy and advocacy organizations. Viola's civic life includes volunteer service on many community boards and appointments: Library Advisory Commission (current), Oakland Fund for Children and Youth, the OUSD Board of Education, and the Planning Commission.  She proudly serves on the board of Health Access Foundation.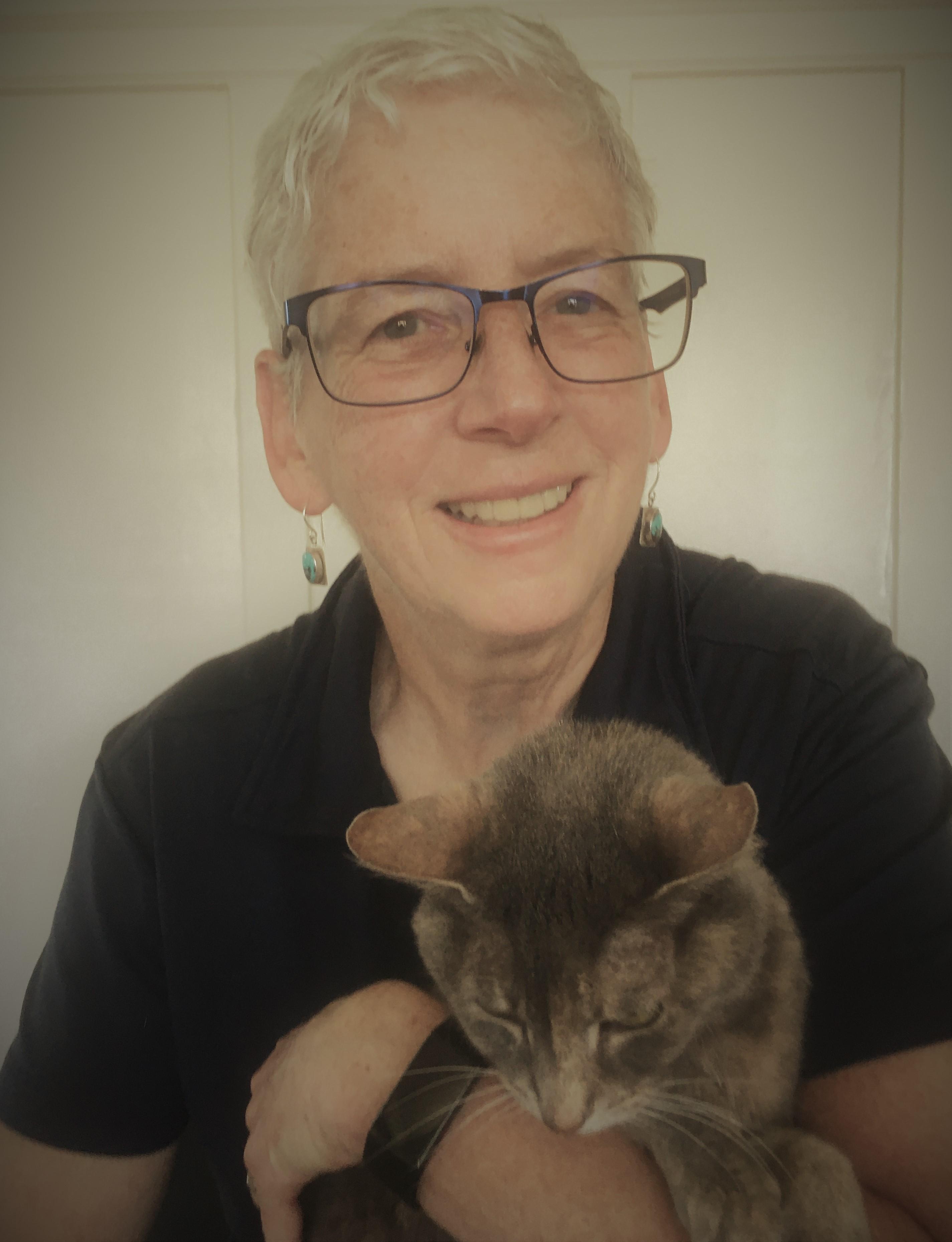 Peggy Graybill. I was an Air Force brat, born on the island of Malta and living in the Midwest as I was growing up. I went to grad school at Seattle University and got a Masters in psychology and worked in social services for elderly and adult disabled people until my retirement in 2010. I moved to Oakland with my wife to be closer to her grandchildren. I decided to become politically active and saw notices in the "nextdoor" ap about meetings at a local bookstore about becoming educated and involved in local government. I started attending them and was impressed with the knowledge and commitment of the (mostly) women toward supporting local government in creating better community by improving education, child care services, health services and job training in the Oakland area. I knew nothing about the LWV and it took me a while to figure out that they all belonged to this particular organization. I decided to start volunteering for various activities and ended up on the BOD a year ago. I like being the director of voter services because it has a lot of moving parts and potential for outreach to local communities that are on the lower side of voting and political engagement.

Bonnie Hamlin Becoming active with the Oakland League in the mid-1980's, I jumped in with both feet and have served in many different capacities  – treasurer, newsletter editor, Program Vice President, Nominating Committee Chair, President, and Admin. V. P. a couple of times, the position I currently hold.  While I was president, LWVO was involved with adoption of Oakland's Sunshine Ordinance, participated in the drafting of the Estuary Plan, ran the campaign to amend the City Charter to allow for City Council vacancies to be filled by special election, and worked with Common Cause to support the introduction of partial public financing of elections.  More recently I've coordinated volunteers in the League's office, managed the membership and Annual Luncheon databases, and chaired the Development Committee.  Was Member Services Director on the LWVV Board of Directors from 2009-2011, tracking membership, offering training workshops, and coaching local Leagues in Membership and Leadership Development. I continue my LWVC connection as a Local League Coach to 4 local Leagues in the Bay Area and Central Valley.  I've been a volunteer with LWVC Ed Fund's Smart Voter and now Voter's Edge since 1996.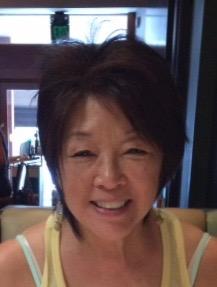 Gail Kong retired in 2012 after 18 years as the founding President of the Asian Pacific Fund, a community foundation serving the San Francisco Bay Area dedicated to increasing philanthropy among Asians. In her earlier work in New York City, Gail was Executive Director of a national service program and head of the New York City foster care and child protective services agency. She was also the first Asian representative of the Voter Assistance Commission.  A resident of Oakland since 1996, she has volunteered in all the recent national elections doing voter protection and completed a term as a member of the Oakland Public Ethics Commission in January 2020. A graduate of Stanford University with graduate studies at Hunter College School of Social Work and the Harvard Kennedy School of Government, Gail was born and raised in Gilroy, California. She is a third-generation Chinese American.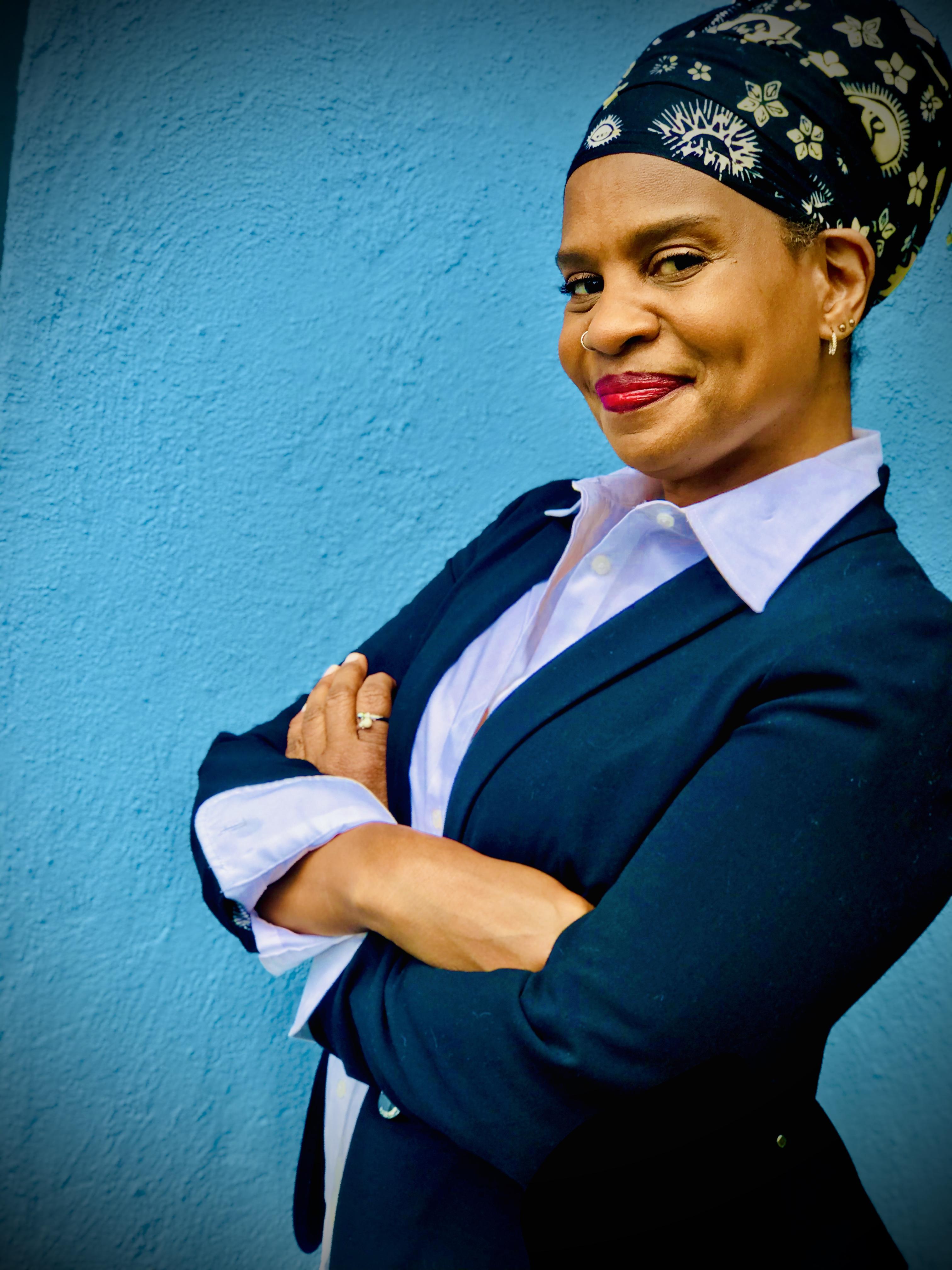 Tracey Levy (B.A. in English from Mills College, M.A in Educational Leadership with an emphasis on diversity, Admin Credential). Received the Public Education Service Award from Alameda Office of Education for "...her commitment to lifting children, making them stronger...", and assisting them to become a productive member of 'our democracy."  As a mentor to beginning teachers, Ms. Levy assisted instructors' in planning, and implementing, lessons so all students could learn and have access points to the content.  She also lends a lens of diversity to new teachers to help facilitate student access.  Ms. Levy's philosophy is that all students can learn and that it is the instructor's responsibility to meet the student where they are.  Ms. Levy has served the most vulnerable of our community through one-on-one alternative testing and planning conferences for elementary through adult school students.  She has served in our community for over 25 years in leadership positions and is committed to ongoing diversity training. She serves as the lead on the school Culture and Climate Committee, whose mission is to ensure equity, equality, and voice for all stakeholders.  As a former CTA cadre' trainer, Ms. Levy facilitated discussions around intentional diversity and leadership in the workplace and unconscious bias training. Ms. Levy maintains a focus on the underrepresented, disenfranchised, marginalized, and underserved individuals in our community, irrespective of gender, or religious preference.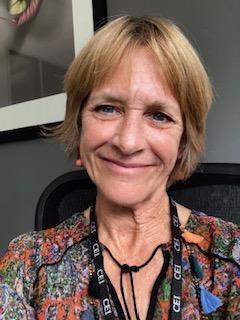 Lenore McDonald:  Raised in Boston area, I've been an Oakland resident since 2014 and California resident since 1989. Since 2011 served as Director of Fundraising and Government Relations for Center for Elders' Independence a/k/a CEI, an Oakland-based 35+ year-old health and social services agency serving frail, Medicare-Medi-Cal eligible seniors in Alameda County. My career has centered on non-profit administration,  fundraising and alumni relations at private, non-profit universities: Golden Gate University in San Francisco and Dominican University in San Rafael where I also earned my BS in Business Administration when I was 47. I live in Montclair and spend my spare time riding my bicycle in the Oakland Hills and around the Bay Area.  I co-founded a Meetup for women over 50 years old called Gals With Gears to host mostly social rides around the East Bay and San Francisco and Marin.  I plan to retire on December 31, 2020.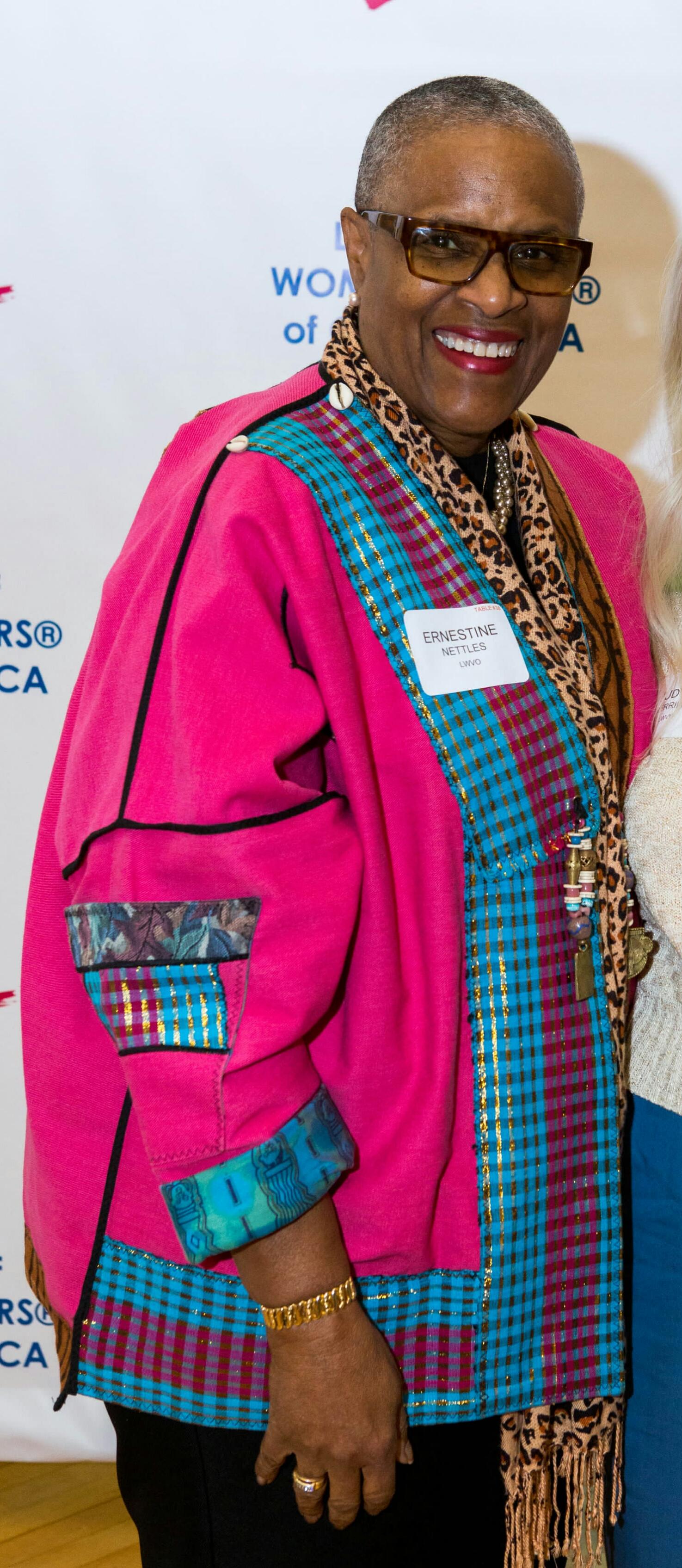 Ernestine Nettles
is a life-long resident of West Oakland and very active in that community. Her life has been dedicated to equity and equality, and being of service to the marginalized, under-represented and underserved. She has been active in the League of Women Voters for the past six years and a member of the board for "THE" last four years. Ernestine has a long-standing relationship with the National Black Veterans Association and worked closely with Ms. Ethel Bradly to establish the Tom and Ethel Bradly Foundation. She has a BA and a MA in Human Resources and Public Administration from Golden Gate University. In 2019 Ernestine was honored for 50 years of volunteering with GLIDE. She works closely with civil rights leader, JT Johnson to promote non-violent political activism, empowerment of women, and the power of the vote. Through much of her career she has been responsible for the oversight of sexual harassment, discrimination, workplace harassment and affirmative action
 investigations.
 For the last 13 years, she has served the City of Oakland as an Assistant Contracts and Compliance Officer. Ernestine believes, "We must do all we can to make the world a better place for everyone and work tirelessly to ensure that no one is left behind."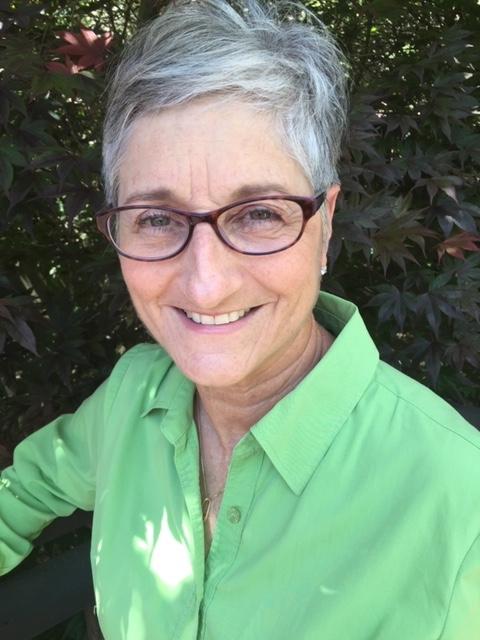 Jody Nunez (B.A. from San Diego State University; J.D. from U.C. Davis King Hall) is a retired public defender. Jody worked for the Alameda County Public Defender's office for more than 30 years, managing misdemeanor and felony cases as well as branch offices in the county.  Ensuring judicial excellence in the county and state is important to Jody as evidenced by her years of service as Chair, Vice Chair and member of both the California State Bar Judicial Nominees Commission and Review Judicial Nominees Commission. Additionally, her work on the Oakland City Safety and Services Oversight Commission supported local violence prevention program funding and implementation.
Katherine Parker (B.A. from Wellesley College, M.S. Ed. from St. John's University, J.D. from U.C. Hastings) is a recent law school graduate. Before law school, Katherine was a high school English teacher. Katherine worked to support disadvantaged communities in Title I schools, where she focused on implementing the Common Core and on developing culturally responsive curriculum. While in law school, Katherine worked at the Medical Legal Partnership for Seniors with U.C. Hastings and U.C. San Francisco to provide estate planning to low-income bay area residents. She also was an editor for the Hastings Constitutional Law Quarterly journal, where she authored a paper on the constitutional issues involved in protecting women from hate speech online. Katherine is interested in identifying ways to make the political process more accessible for all people and is particularly interested in the ways that the law can be used to protect and support women. Katherine plans to spend the summer preparing for the California Bar exam before beginning to work as a tax consultant in San Francisco.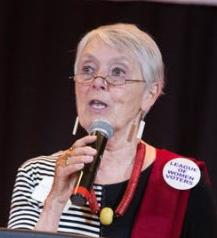 Louise Rothman-Riemer.   This is the story of a Wausau, Wisconsin,  girl who when she went to the University of Wisconsin in Madison and when going back to Wausau, was asked by friends at home if she would put her hair down so they could see what a Beatnik looked like.  I have now lived in the same house on Harbord Dr. in Oakland for over 50 years. Before moving to Oakland and after receiving my BA in English and Theatre at the University of Wisconsin, I completed my Master's Degree in Theatre at San Francisco State. We were living in San Francisco's Haight Ashbury during the early  "hippy" years. When we  moved into the Haight in 1966 it was a community of people who worked at UC Med, students and a few people who were working in this new computer industry.  In 1968 our daughter was born and in 1969 we moved to Oakland. For several years my job was as a "Self Employed Household Director and Child Nurturer". We had our first son in '72 and our second son in '76. So as not to be bored staying home in the early 1970's I became involved with the ACLU and worked on jail issues as the City was building the downtown Oakland Jail. My involvement with the ACLU has continue over all these years and I currently sit on the Affiliate Audit Committee.  In 1974 the ACLU  filed a Tax Payer Suit, for which I was one of the plaintiffs, challenging the right of the Oakland Police to arrest and hold prostitutes over the weekend claiming they had to have a medical clearance before being released.  Our suit challenged the police and they started arresting the johns. When we went to court we were told we were responsible for several divorces among the men who had been arrested. In the mid- seventies I was appointed to a Charter Review Commission and to CORPUS, the  oversight committee for the County's criminal justice computer system.   In 1994 I began working on police accountability issues with the ACLU and PUEBLO, and eventually we  again brought a suit against OPD. Our suit, utilizing the Sunshine Ordinance, (which the Oakland League helped to establish),  successfully  charged the police with inappropriately claiming that the rules governing their appearance before the Citizens Police Review Board was part of  their employment memorandum of understanding and therefore not something the public should be party to. The Court agreed with us and the MOU  process was made  public.  In the early 1980s I went back to school and received a paralegal degree. I was a paralegal with Blue Cross and  then at Farella Braun & Martel in San Francisco. In '87 I joined my husband in his business and we have been working together ever since in our firm, DHR Investment Counsel.  My interest and work with the ACLU drew me to the League and I have served on the Board for several years. Until June of 2019 and for the preceding four years I was League President. I am particularly interest and concerned with Equity, Diversity, and Inclusion which is a leading mission of our League and I am part of the Strategic Plan and Stewardship Committee. Currently I am also serving on the Action Committee,  and the Development Committee. Additionally, I have also been working on both the 2020 Census and the 100th Anniversary of the League. Unfortunately both have been impacted by Covid-19. We are working on a virtual event for August 26th Women's Equality Day. We have also launched a successful Zoom League Book Club.  I have found the League to be a challenging and rewarding organization which I have come to love and I so enjoy and respect my colleagues and friends in the League.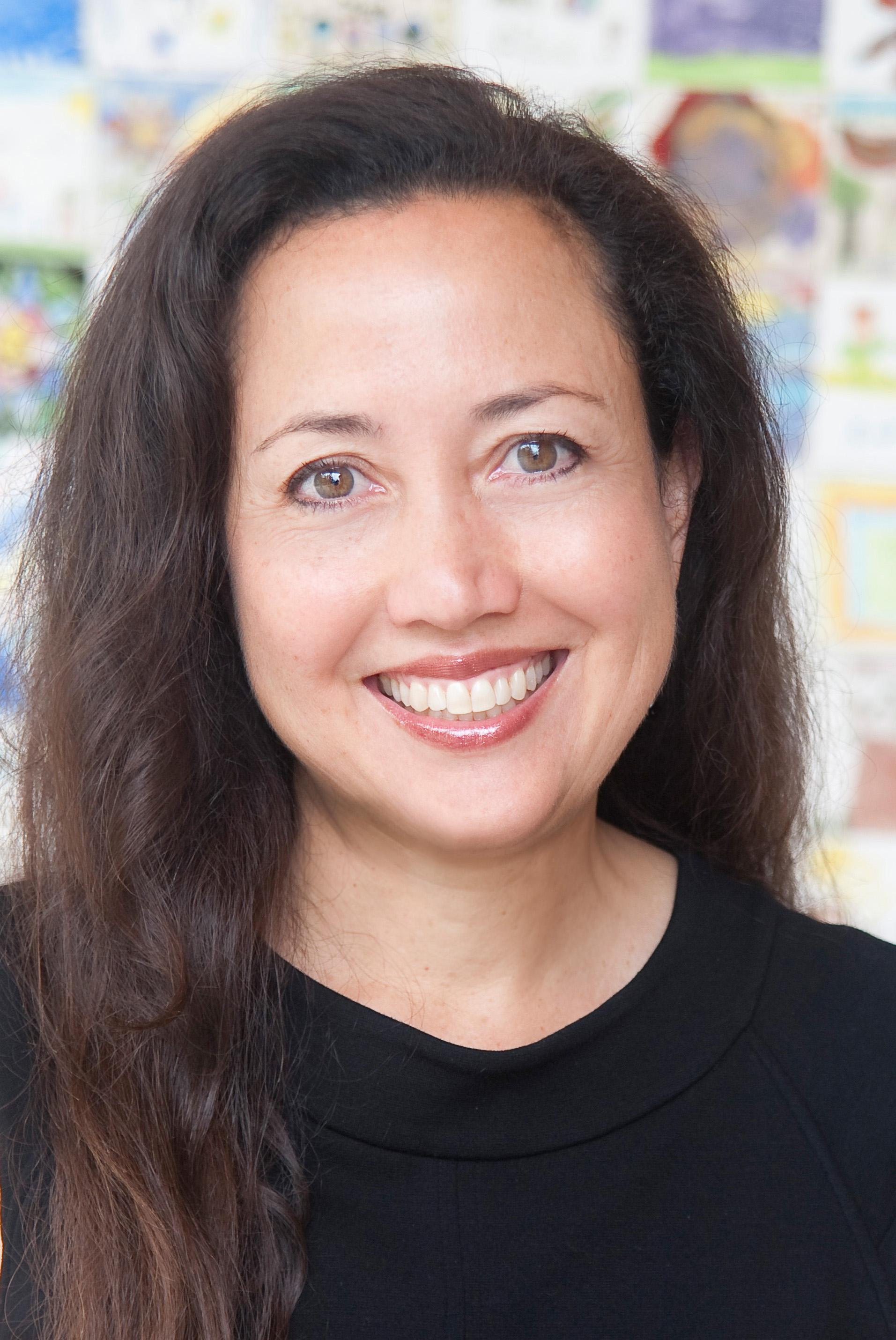 Nina Senn (B.A. from U.C. Berkeley; J.D. from Santa Clara University) is an attorney mediator, facilitator, arbitrator and adviser. Nina has facilitated, negotiated and mediated hundreds of meetings and agreements in the private and public sectors and coaches negotiation skills. Providing dispute resolution services in the community is also a priority for Nina and as such she serves/has served as President of the Board for SEEDS (a leading Bay Area Conflict Resolution non-profit), mediator for the U.S. Federal District Courts and as an OUSD School Board Vice President and Director. As a local policymaker, she authored/co-authored and advocated for legislation through an equity lens related to: school and student safety, human sex trafficking prevention, restorative justice, improved governance practices and increased school funding.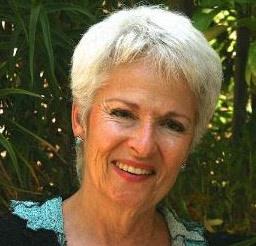 Deborah Shefler began volunteering for the LWVO a couple of years after retiring from a 37 year career as an attorney. She was impressed by the League's reputation for sober issue analysis and its dedication to voter engagement. Upon graduating from law school, she worked as a trial attorney in the US Department of Justice Civil Rights Division. In 1978 she moved from Washington, DC, to San Francisco to take a job as an Assistant US Attorney in the Civil Division, followed by some years in private practice. Her final stop was the PG&E Law Department, where she worked for 20 years, initially as a civil litigator, later moving to an administrative practice before the CA Public Utilities Commission. She volunteered for over 20 years as an arbitrator/mediator for the San Francisco Superior Court, and as an Early Neutral Evaluator for the US District Court. She served on the board of Oakland Heritage Alliance, and for several years was president of the board of an NGO that trains health care providers in developing nations to screen for the precursors of cervical cancer. She is currently a board member of Friends of Ruwenzori Foundation, which provides financial support to a health care and community development facility in Uganda. Deborah grew up in Arlington, VA.
Stacey Smith, M.B.A., is a management consultant who helps nonprofits and other public sector agencies strengthen programs, processes and systems in order to more effectively serve their clients and communities. She provides strategic planning, organizational development, board development, and fundraising support to organizations in a variety of fields including education, the arts, social justice and healthcare. Stacey has dedicated her career to the public sector, serving in positions from Board President to Executive Director, Development Director, staff and volunteer. She currently serves on the LWVO's Volunteer Development, Education and Development Committees. In her spare time, Stacey tends a small but exuberant garden and pursues her goal of visiting all the U.S. National Parks.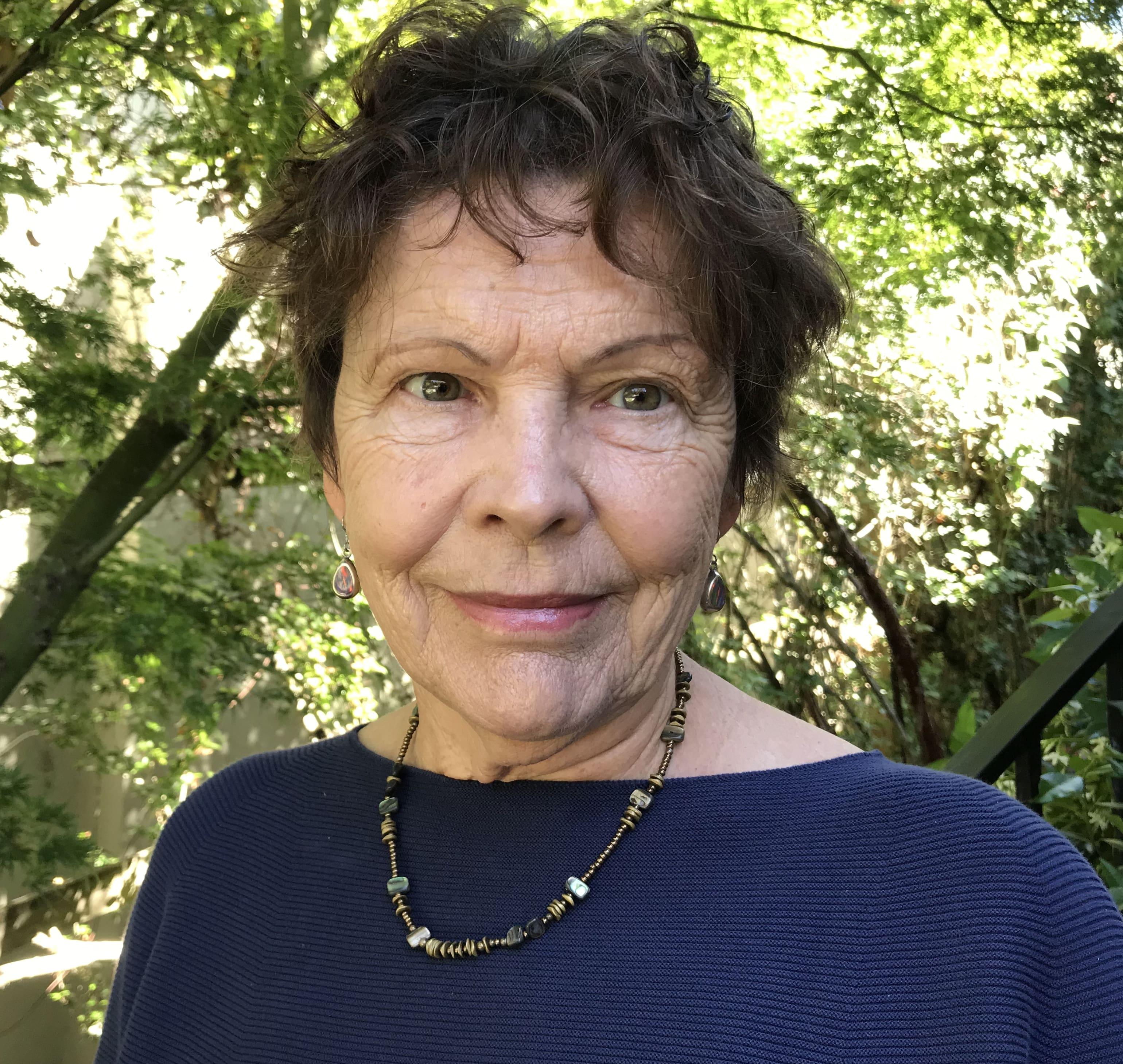 Gail Wallace
(B.A. Catholic University of America; M.A. Philosophy University of Toronto; J.D University of Colorado at Boulder). Gail began her legal career as a clerk on the Colorado Supreme Court and continued to a decade of practice in commercial litigation in San Francisco and Monterey. During that time she also taught several courses in legal ethics.  Gail pivoted from legal practice to educating her two children through high school. Since they departed for college, Gail served on the board of Luna Dance, a local arts organization serving families and public schools in the East Bay, before joining LWVO as co-chair of the Action Committee. In recent years, Gail is also pleased and honored to be part of the teaching staff at Mountain Yoga and Wellness in Montclair.