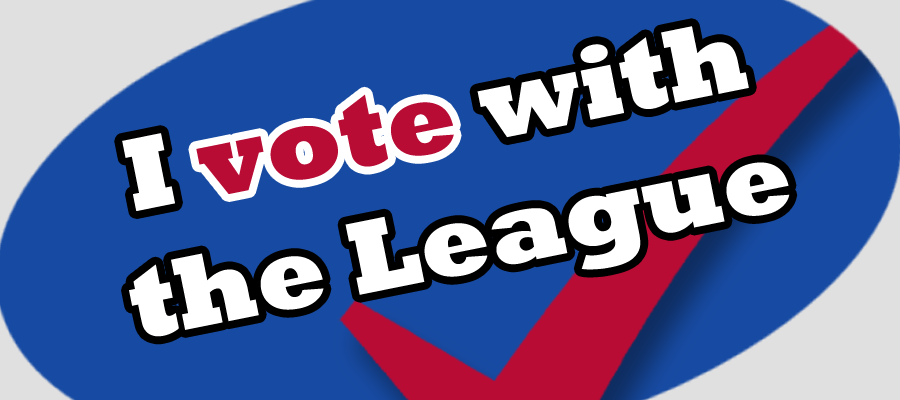 Ballot Measure Recommendations
The League does not support candidates, but will make recommendations (or remain neutral) on ballot measures.  Watch our Vote with the League presentation on Youtube from Hot Topics 1/29/20.  
State
Proposition 13:  Bonds for Schools and Colleges.  SUPPORT  
See the California League's Proposition 13 Ballot Measure Recommendation here.  What's Proposition 13 about? This bond measure would authorize $15 billion for construction and modernization of school facilities and addresses many equity-related issues. More on Prop 13.
Alameda County
Measure C:  Children's Health and Childcare Initiative for Alameda County.  NEUTRAL
Measure C enacts a half cent sales tax to raise $150 million a year to increase access to child care and early education for low and middle income families. Funds will also be used to expand and improve pediatric health care services.(Alameda County Sales Tax – Ballot says simple majority vote required)
Oakland
Measure Q: 

2020 Oakland Parks and Recreation Preservation, Litter Reduction, and Homelessness Support Act

.  SUPPORT
Measure Q enacts a new $148 parcel tax to fund Oakland parks, water quality, and homeless services.   (Parcel Tax, Charter Amendment - 2/3 Approval Required)
Measure R: 

Repeal and Revise Requirement for Newspaper of Record

.  SUPPORT
There is no longer a local newspaper that meets the city charter requirement that public notices be published in a paper with a daily circulation of at least 25,000. Measure R deletes this requirement from the charter and authorizes the City Council to provide by ordinance for the publication of required public information. (Charter amendment– simple majority vote required)
Measure S: 

Increase the City's Appropriations Limit

.  SUPPORT
Measure S is an important housekeeping measure to enable the City to meet the obligations imposed by eight measures approved since 1997.   (City ordinance– simple majority vote required)