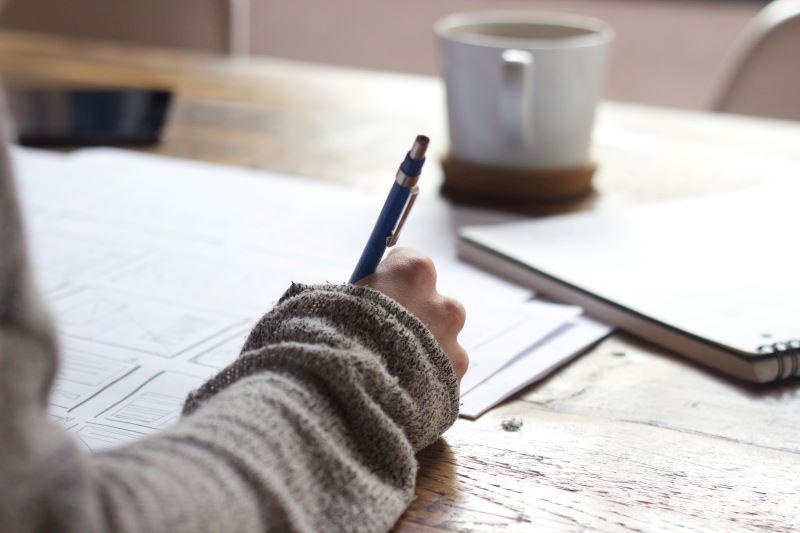 January 2020 - LWVOC President's Blog  
by Becky Newman, LWV of Orange Coast, President
January 17, 2020 Blog Post
Saturday, January 18, 10 A.M. TO 1 P.M. : Orange County Women's March 
For the past three years our diverse groups marched together under the idea that women's rights are human rights. We are making Orange County and our nation more safe, more fair, and more supportive of all women. It's fitting that 2020 is also the 100th anniversary of women's suffrage, which shows our ability to come together and demand change while still working to ensure these rights are granted equally to all. - Women's March Organizers
The March begins at 10:30 but plan to be in the staging area by 10 for the kick-off!  Here's  a link to details: http://www.ocwomensmarch.org/
The March will be non-partisan and family friendly. 
If you want to march with other League members:
Meet Jan and Al, who will be standing with our banner outside the Santa Ana Library (26 Civic Center Plaza, Santa Ana, CA 92701)  from 9:30 a.m. to .10:15 a.m.
Wear your League pin & a League sash if you have one!
Mary Ann will have petitions for the Our Schools and Communities First ballot initiative (general election, fall 2020 – it's a revised version) if you want to try for some signatures.
For a general map of the Civic Center area click here: http://www.ocgov.com/civicax/filebank/blobdload.aspx?BlobID=103110
_______________
January 3, 2020 Blog Post
Wednesday, January 1, 2020: Rose Parade
The League year started with a bang, when the float the League and partners entered in the Rose Parade, entitled "Pasadena Celebrates 2020 - Years of Hope, Years of Courage," won the Theme Trophy for the Most Outstanding Presentation of the Rose Parade Theme which was "The Power of Hope."  Under the leadership of Coast Membership Co-Director Wendy Ross, 21 Coast members and friends carpooled to Pasadena on Saturday, December 28th to help build the float.
Monday, January 6, 2020: Board Meeting
The Coast Board will meet at 10 a.m.  Board meetings are open to all members and invited guests.  Contact Becky Newman (President@LWVOrangeCoast.org) for information.
Tuesday, January 7, 2020, Vote Center Mock Election:
On Tuesday, January 7, 2020, the Orange County Registrar of Voters will be conducting a mock election to showcase the features of Vote Centers and the County's new voting system. The public is invited to attend and learn about the benefits of Orange County's transition to Vote Centers, where voters can cast an in-person ballot, obtain replacement ballots and more. 
In addition, voters will be able to cast a mock ballot on the new voting system.  The mock election will be held from 10 a.m. to 6 p.m. at two sites – the office of the Orange County Registrar of Voters, 1300 South Grand Avenue, Building C, Santa Ana and Mission Viejo City Hall, Saddleback Room, 200 Civic Center, Mission Viejo. Here is a link to more information: https://my.lwv.org/california/orange-coast/article/oc-vote-center-mock-election.  Your participation will be helpful to the ROV!
Vote Centers Take Two:
About a dozen Coast members have been trained by the Office of the Registrar of Voters to present information about Vote Centers to the general public.  Coast members should watch their inboxes for information on how to request a presentation for non-League organizations of which they are members (churches, book clubs, civil society organizations, social clubs, community associations and so on).
Saturday, January 25, 2020 - League Program Planning for the LWVUS and Coast:
League "program" is the education and advocacy platform that we adopt to move our mission forward. Local Leagues do program planning for themselves every year, along with program planning for either the LWVC (odd years) or the LWVUS (even years).  
We have a reservation for the IRWD Community Room, 15500 Sand Canyon Avenue, Irvine, CA 92618, from 9 a.m. 3 p.m. and expect to meet from 10 -2,  Here is a link to more information.  
Legislative Interviews are Coming Up!
Every year, the League of Women Voters of California (LWVC) encourages local League members to interview their state legislators. This is an opportunity for legislators to share their priorities with League members and develop an understanding  of League positions and priorities. Local League members can discover how state legislative actions may impact their communities.
In turn the LWVC learns more about legislators and the legislative interests of local Leagues, and gains information useful in planning statewide activities.
Legislative interviews are a powerful tool, increasing League visibility and raising awareness among California's state representatives of our interest in policies they are considering.  Contact me for more information – especially, if you would like to be part of this work! (President@LWVOrangeCoast.org  or 949-786-1669).
Wednesday, February 12, 2020 - Lunch with League: 
Note that this is a SECOND Wednesday, not our normal third Wednesday.  As usual, we will not have Lunch with League  in January, due to Program Planning, Leg Interviews,  and all the Voter Service work between now and the primary election.  However, we have an exciting program for February 12th! Our own Steph Campbell will be our speaker.  Her topic will be The History of Women's Suffrage in the U.S. and the Birth of the League. Although it has done much great work, the League has not always been a welcoming and diverse organization – something we now recognize and are working to overcome – come learn our history- the good and the bad!  Watch your Inbox for the eBlast for making reservations, which will be out soon.
Don't forget!  ** Primary Election March 3! ** 
Everyone will get a mail in ballot! 
You can use it or vote at a Vote Center, starting 11 days before the election! 
No regular polling-place voting as we have known it in the past!!
Issues referenced by this article: