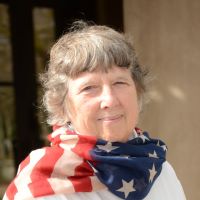 Dear Colleagues,
Big News for Voters: There will be two major changes for Orange County Voters in 2020 – be sure to stay informed!
The Presidential Primary will be on Tuesday, March 3, 2020 and from now on it will be on the first Tuesday in March, not in June. See the California Secretary of State's website for official information.
Orange County will now use the Vote Center voting model.
All registered voters will receive a mail-in ballot, whether or not they have requested one. The ballot will include Vote Center information. Note that no postage is required to mail in your ballot if that's how you want to vote.
There will also be extremely secure Ballot Drop Boxes located throughout the county where you can deposit your "mail-in" ballot. They will be available for 30 days prior to the election.
There will no longer be any traditional local polling places.
You can vote in person at any Vote Center in Orange County – nearly 200 will be available on election day and for the 3 days (including the weekend) prior to the election.
38 Vote Centers will open 11 days before the election.
For more information get the OC Registrar of Voters' Vote Center Flyer.
Coast members continue to be very active – here are some updates:
Our new Observer Corps is going strong, with nearly 20 members trained to be official League Observers of the meetings of government bodies and observations are beginning.
Kathleen Montgomery, Director of International Relations, has again been selected as one of 20 delegates to represent the League at the 2020 UN Commission on the Status of Women (CSW64) in March. She also continues her work on the Human Rights Team with other League delegates.
Don't miss updates in this Voter from Petti Van Rekom, our Civil Discourse Director.
Join or renew your membership – there is still time. Do it online at our website: https://my.lwv.org/california/orange-coast - click on the blue "Join or Renew" button.
Watch for special member eBlasts on Program Planning and Legislative Interviews, which will arrive as soon as we have details.
Watch for an eBlast about the League of Women Voters of the United States' National Day of Action on February 14th, 2020 – the 100th anniversary of the founding of the League of Women Voters.
I look forward to seeing many of our members at the annual Coast Holiday Party!
With warm good wishes to you and yours,
Rebecca Newman, President
Issues referenced by this article: