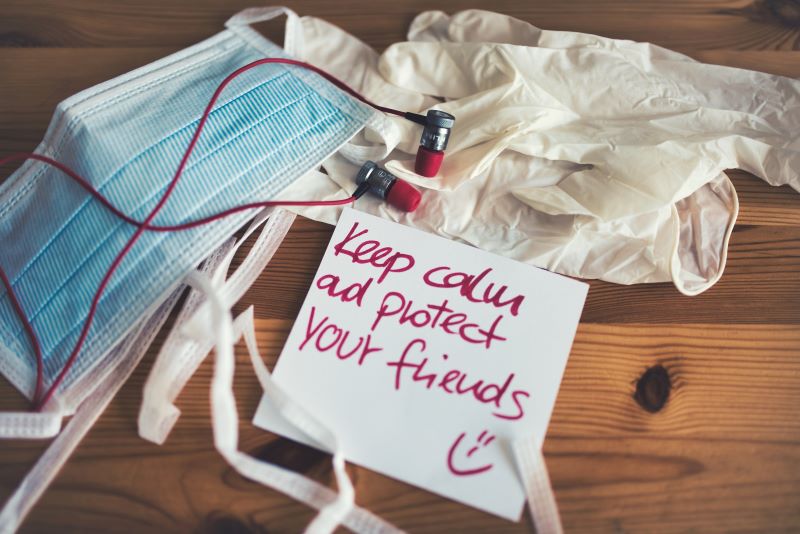 Shame on Orange County Board of Supervisors
A Letter to the Editor by Sue Guilford published in the  Orange County Register and L.A. Times on June 12, 2020
Re "O.C. Chief Health Officer Dr. Nichole Quick resigns amid mask controversy, threats" (News, O.C. Register, June 9):
The League of Women Voters of Orange County is beyond frustrated and disappointed with the Orange County Board of Supervisors for their refusal to support our now-departed chief health officer Dr. Nichole Quick.

Not only did the supervisors refuse to support her professional advice regarding wearing of masks, they did little to discourage death threats that surely were central to her decision to resign.

Dr. Quick is a public health scientist who based her policy on data and facts, including the fact that OC numbers have been going up. In fact, June 6 and 7 saw the two highest numbers of new cases in the county by a considerable margin. The number of hospitalizations continues to rise while the number of tests is disgracefully low.

The board also refused to endorse her recommendations for wearing masks when out in public, continually focusing on whether wearing a mask protects the wearer. That is not the point.

Masks should be worn to protect others (and, by extension, all of us), as it is possible to have and shed the virus before you know you have it — and to actually have it and not exhibit symptoms — which means folks who feel fine may, in fact, have and be spreading the virus. That is the basis of the public health mask requirement.

It is shameful that the Board of Supervisors continues to disparage the recommendations of health care professionals during the worst pandemic in over 100 years.  — Sue Guilford, president of the League of Women Voters of Orange County.
***
We encourage individuals* to communicate with the Board of Supervisors about this - especially their own supervisor. You can email the Board of Supervisors here: https://board.ocgov.com/contact - scroll down to "Voice Your Opinion." 
*Because the League has already spoken as an organization on this, if you are a League member please write as an individual, rather than as a League member.
***
The League of Women Voters of Orange County is the inter-league organization (ILO) which represents all three local leagues in Orange County.  The local leagues are North Orange County, Central Orange County and our league, Orange Coast.  By belonging to one of these three local leagues, you automatically are a member of the ILO, California League (LWVC), and the National League (LWVUS).