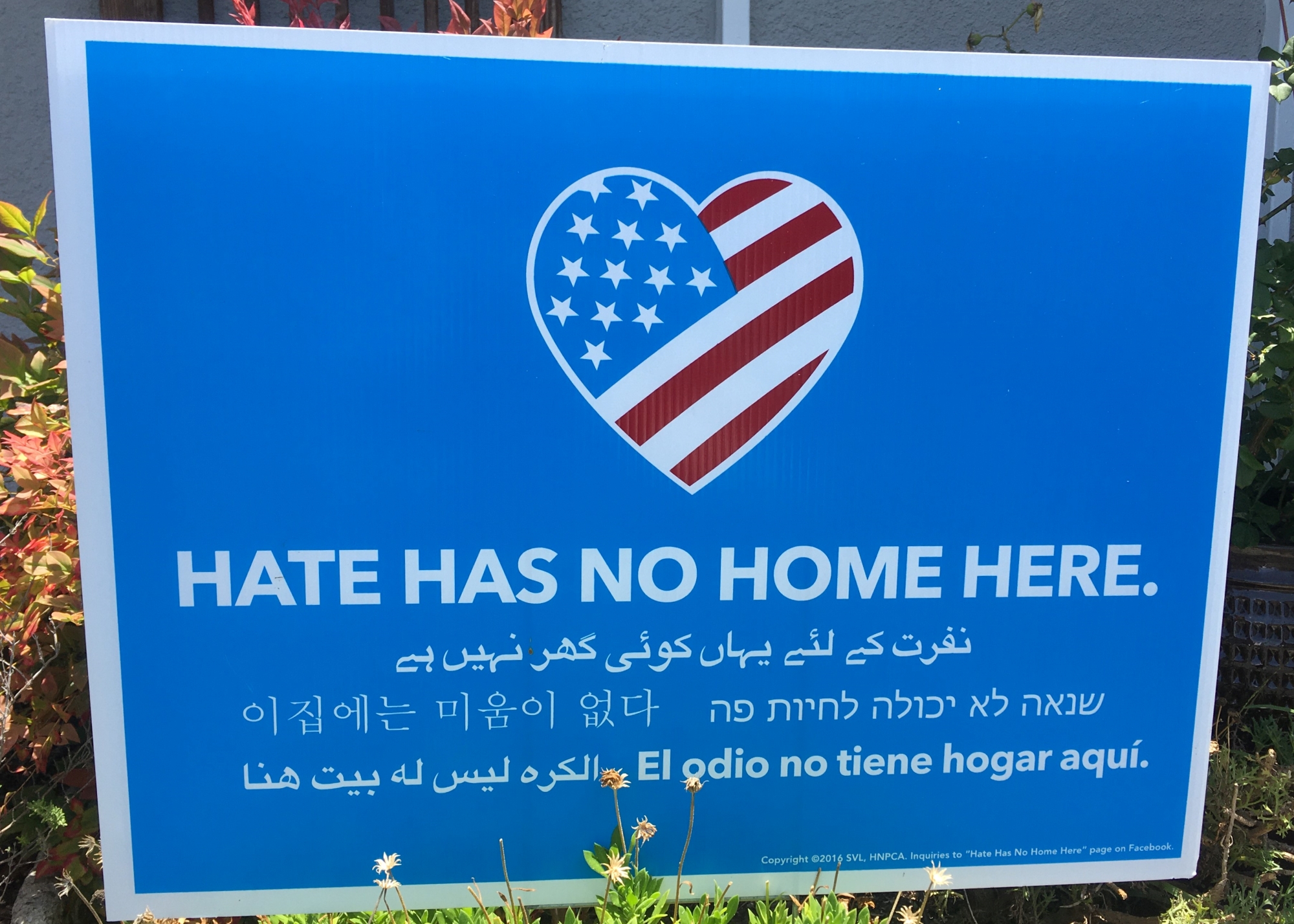 Show a Sign of Your Love
by: Petti Van Rekom
The Hate Has No Home Here yard sign is a public declaration that hate speech and hateful actions against others will not be tolerated by the person or organization displaying the sign. It is non-partisan. This sign is not associated with a specific political party and/or a critique directed at the current administration.
The Hate Has No Home Here yard sign is available for purchase from the Coast League for only $10. To purchase one contact Petti Van Rekom (civil.discourse [at] lwvorangecoast.org).

Petti
______________________
  What is "Hate Has No Home Here" About?
Hate, unchecked, can make neighbors feel fearful and unwelcome in their own communities....

This sign is a statement that, while it is okay to disagree with others civilly regarding issues, it is not okay to intimidate or attack a person or group—verbally or physically—based on attributes such as gender, ethnic origin, religion, race, disability, or sexual orientation. - The Hate Has No Home Here Project
For more information, visit the Hate Has No Home Here project website.