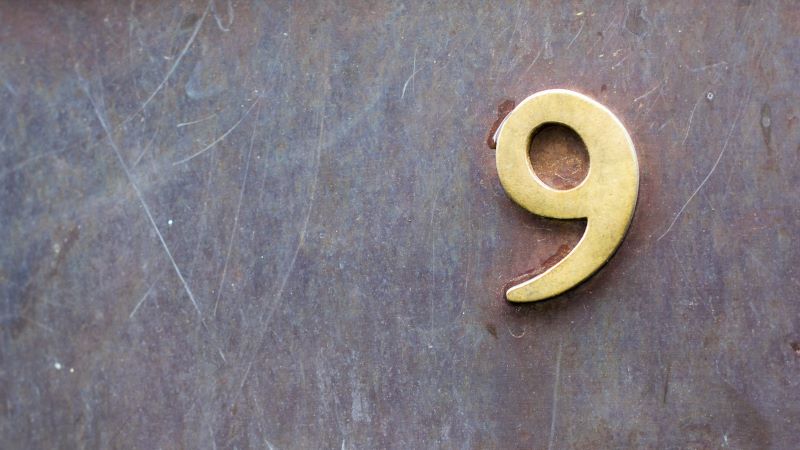 Week Nine (9/23) - Reasons to Join or Renew
A Life in the League
By: Christina Lucey
I joined a local league in a suburb of NYC while pregnant with our second child. I found the intellectual stimulation that I needed. I was in awe of these women, for their knowledge of complex and critical issues of the day.

My first board position was to arrange child care for our board and monthly meetings, then as secretary for 2 years. We moved and I joined another local league. My first involvement was observing the village board meetings and was involved in Voters Service, helping to mail out the ILO's 'Voters Guide' to all registered households in our town. I served as co-president for 2 years and then went on to serve on the ILO's board for 4 years.

My most vivid memory was interviewing the Director of Corrections in his office in the county prison. Going through security and hearing those heavy metal doors slam behind you was chilling. Each year the ILO sent teams to interview as many county department heads as possible. With this information, the ILO wrote a statement that was read at the Board of Supervisors' budget hearings. When the ILO's director left to go to the New York City's LWV office, I took the job. It was a fascinating job working with many intelligent, knowledgeable LWV members. I worked there until we moved to Orange County.

I joined the LWV of Orange Coast shortly after I unpacked my bags. I met a neighbor who invited me to be on the Orange County ILO board. I was in charge of researching and verifying the information and printing of 'Facts for Voters' for 2 years. I then became involved in LWV of Orange Coast. I served many years as Membership chair, creating and printing brochures for new members. I served as co-president for 2 years and then president for a year.

I am currently observing the Newport Beach City Council meetings. Being a board member is helping with any job as needed, so I helped with Candidate Forums, Program Planning, Annual Meeting kits, etc. That is how you learn about the league and meet and make wonderful life long friends.
Christina joined the LWV in the 1970's as a young stay at home mom in a New York City suburb. She has always had a strong belief in the right to vote for all citizens and she is proud to be a member of the LWV of Orange Coast.
Use the button below to join or renew (or give a membership) today.
***
Week Eight (9/15) - Reasons to Join or Renew
By: Sarah Hanson-Kegerreis
The League performs essential work to create an inclusive democracy. As a new member, I've been inspired by the scope of the League's efforts, from affordable housing to census outreach to the environment. Joining the League has enabled me to become a more engaged citizen and community member.
Sarah teaches undergraduate writing at UC Irvine. She is interested in advocacy and worked with the State task force on Homelessness this summer, where she conducted legislative analysis on one of California's housing bills. She is a member of Orange Coast's climate change task force and has also helped with local outreach for the 2020 census.
Week Seven (9/6) - Reasons to Join or Renew
By: Steph Campbell
Why did I renew my membership in the League? Well it's simple really. This is an organization that allows me to do my very best for my community as well as engage me with people of different views. I really value that, as it's getting harder and harder to find. I love the fact that through the League I can raise my voice and share information to make us all better citizens. The League does more than just believe in our founding principles and individual liberties it acts on them. The League knows that all our citizen rights come from the Constitution. But most importantly it knows that the key to good citizenship depends on informed and active participation. I want to do my part to help inform others and the League lets me do that through a team effort. Through the League I've met great people, learned new things, and had my mind opened to other views. YOU CAN'T BEAT THAT! 
Steph is a long-time Coast member and the leader of Coast's Speakers' Bureau.  As such she handles the arrangements side of all our Pros and Cons presentations and other speaking engagements.  She is an accomplished speaker and one of our most frequent presenters of Pros and Cons and also the primary developer and main presenter of Coast's presentation celebrating the 100th anniversaries of suffrage and the League of Women Voters.
Week Six (8/30) - Reasons to Join or Renew
By: Mackenzie Daly
As a womxn I find it imperative to contribute to and support groups like the League of Women Voters. As a feminist it is important for me to life up and support all womxn. Since I have been a member of the organization I have experienced growth through empowerment and being able to create a more transparent government. I am profoundly grateful to be a part of the League of Women Voters - Orange Coast.  -  Mackenzie Daly (She/Her)
Mackenzie is a student, activist and member of the Observer Corps.  
Week Five (8/23) - Reasons to Join or Renew
By: Karina Brocco French
I renewed my fees this year because I am proud to be a League member and I am excited to continue to contribute in any way that I can to the critical work the League does every day. Now more than ever we need evidence-based positions and excellent leadership that aims to help all of our community members, and the League provides that.
Karina is a graduate student at UCI. She is an active member who has advocated on the important topics of climate change and voting rights for parolees.  Karina initially joined when a member-friends gave her the gift of a membership.  
P.S.  Gift memberships are a great way to encourage civic engagement in young people.  And, buying gift memberships for students are particularly economical.
Week Four (8/16) - Reasons to Join or Renew
By: Elaine Cheslow
While having a career as a school teacher, and in retirement, my interest in education  and action on local, state and national issues and particularly voter registration, attracted me to the League of Women Voters.
Elaine is an LWV Life Member.
P.S.  Life members have been members of the League of Women voters for 50 or more years!
Week Three (8/9) - Reasons to Join or Renew
By: Rachel Daly
I am a continuing member of the League of Women Voters Organization because their mission and community service actions align with my core values. They help connect women and other voters to politics and public affairs, where they are so often not well represented; along with encouraging and supportive more active roles. The purpose of democracy and the fundamentals upon which the United States was founded were rooted in the idea of equality for all individuals. Women and other under-represented groups have views, perspectives and ideals that are unique and need to be considered in-order for our government to serve or represent the collective whole.
Rachael Daly is a new member who joined LWV of Orange Coast at the urging of her daughter, MacKenzie.
Week Two (8/2) - Reasons to Join or Renew
By: Jone Pearce
I have long been an admirer of the League, and was spurred to join and become active by reports of voter suppression around the country. - Jone Pearce, UCI Distinguished Professor Emerita of Organization & Management, The Paul Merage School of Business
Jone recently joined the league and hit the ground running.  We are so happy that she has volunteered to assist with the website.  Welcome aboard, Jone.
Week One (7/26) - Reasons to Join or Renew
By: Mary Leigh Blek
As a retired RN and PHN (public health nurse) I believe no one should have to choose between their health and their right to vote. That's why I'm a proud member of the League of Women Voters of Orange Coast. -  Mary Leigh Blek, RN, PHN (retired)
Mary Leigh is a long-time league member, retired nurse, gun-control advocate and grandmother to Matthew and Kathryn.
***
Why We Belong
Over the next few months, we will be featuring our members and the reasons why they joined or renewed.  We hope you will participate.  Check back weekly to see if your quote was selected for display.