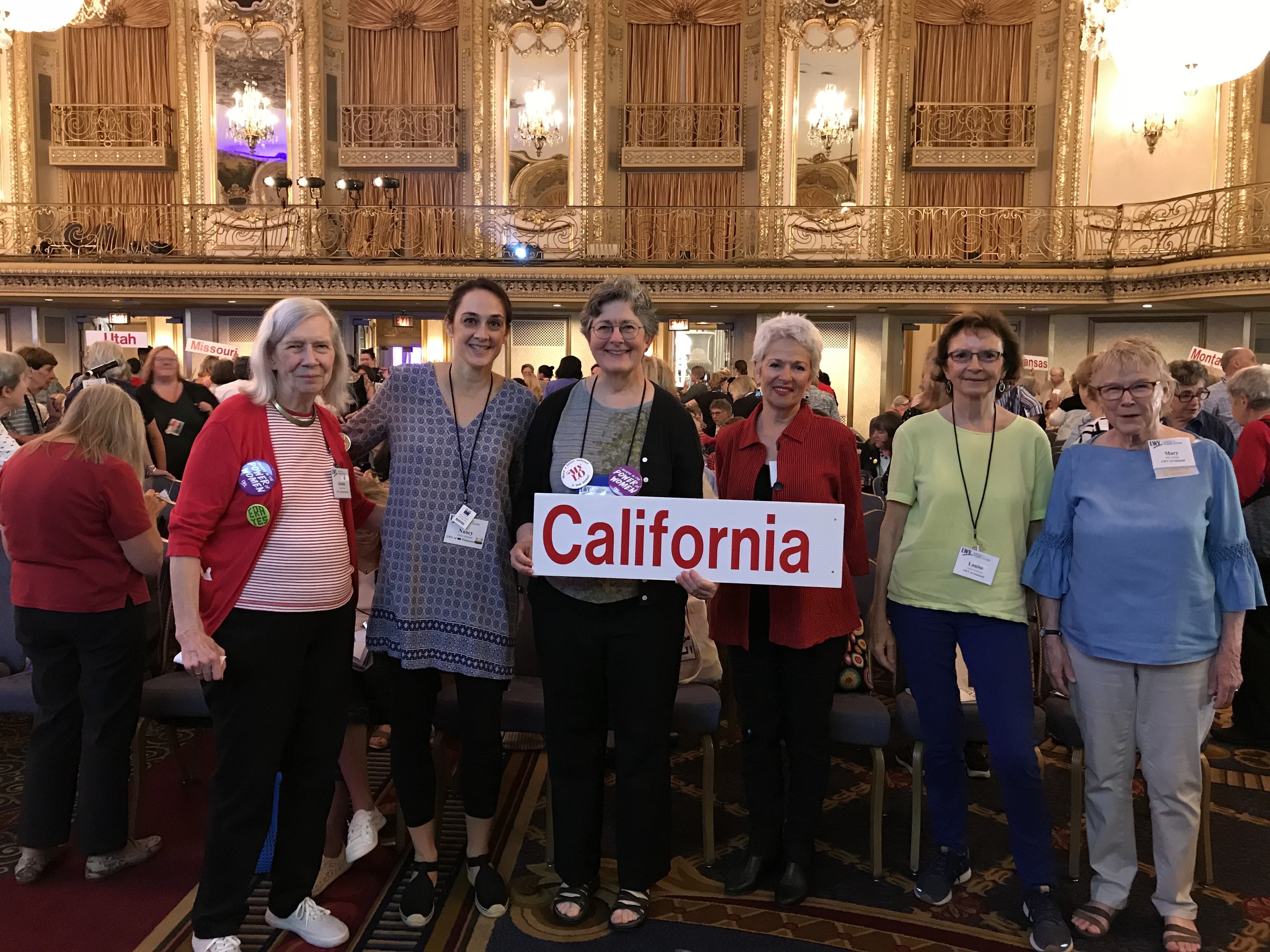 It is hard to believe that it is August already, the summer has flown by so quickly. July was a busy month for our League with the LWVUS Convention and our new board's annual retreat. Some highlights from the convention include voting to make gun control lobbying a priority, that the League actively continue to advocate for the ERA until it is passed, and that the League urgently reaffirmed its long-held position that the Electoral College should be abolished. 
We hope to have exciting and informative programming in the coming year along with two voter forum's scheduled for early October. As many of you know, the League does not support political parties or candidates and our voter forums are provided to help educate the community with respect to positions of the candidates and the issues that will be on the ballot. The League does take positions on issues, and advocates for things that impact our daily lives like the environment, education, fair housing, transportation, and public safety to name a few. One goal that came from our board retreat was to try to reach out not only to members but others in the community to bring them into the League so that we can continue to provide quality events like our speaker series and voter forums, continue to expand voter registration, and support LWVP scholarships like our Civics In Action Award that is presented to a Piedmont High student each year.
I would like to encourage all members and prospective members to attend a board meeting and come with your ideas to help us plan for events and speakers that are of interest to you. If anyone is interested please email me at
presidentlwvp

[at]

gmail.com
I look forward to seeing you all at our upcoming events! Stay tuned!
Nancy 
League to which this content belongs:
Piedmont