Location
Piedmont
California
94611
California US
Friday, May 10, 2019 -

9:45am

to

1:00pm
This event will begin with coffee and mingling at 9:45am followed by our Annual Membership Meeting promptly at 10am. The meeting will be followed by guest speaker at 11am and lunch at noon.
Lunch is $30. There is no fee for the speaker portion of the program. Please reserve your spot by May 3, 2019 using the RSVP button below.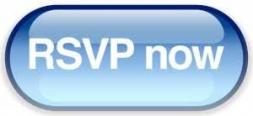 Our guest speaker is Lateefa Simon of the Akonadi Foundation who will engage us in an informative, timely and interesting conversation on Philanthropy, Race, Equity and Social Justice.
Ms. Simon is a nationally recognized advocate for civil rights and racial justice. She has over 20 years of executive experience in advancing opportunities for communities of color and low-income communities in the Bay Area. Lateefah's passion for supporting low-income young women and girls, and her advocacy for juvenile and criminal justice reform, began at San Francisco's Center for Young Women's Development (CYWD), now called the Young Women's Freedom Center. Lateefah became Executive Director of that grassroots organization, run for and by young women who come through and are affected by these systems, at age 19; she remained in that role for 11 years.
Lateefah has received numerous awards for her work, including the MacArthur "Genius" Fellowship and the Jefferson Award for extraordinary public service. She was named 'Most Promising New Foundation President' by Inside Philanthropy in 2017 and was one of the Chronicle of Philanthropy's 40 Under 40 in 2016. The California State Assembly named Lateefah Woman of the Year and she has also been recognized by the Ford Foundation, the National Organization for Women, Lifetime Television, and O Magazine. In 2016, Lateefah was elected to serve District 7 on the BART Board of Directors and was appointed by Gov. Jerry Brown to the California State University's Board of Trustees. She also serves on the Board of Directors for Tipping Point Community.

Our most important meeting of the year!
This is our most important meeting of the year where members vote to elect the new board of directors, approve the 2019-2020 budget, and affirm our local league's positions and programs. It is imperative that we have a quorum in order to conduct business, so your attendance is important!
Here's what our by-laws have to say about the Annual Meeting:
"An annual meeting of members shall be held on or before June 30, the exact date to be determined by the board of directors. At the annual meeting the members shall:

a. Adopt a local program for the ensuing year:

b. Elect officers and directors, the chair

and one member of the nominating committee:

d. Transact such other business as may properly co

me before it; however if less than one third of

the membership is present, action may be taken only

on business contained in the annual meeting kit.

"
If you're interested in reading our by-laws in full, you can find them here.
Download our Annual Meeting Kit and Proposed 2019-2020 Budget.
Lunch is $30. There is no fee for the meeting or speaker portion of the program. Please reserve your spot by May 3, 2019 using the RSVP button below.