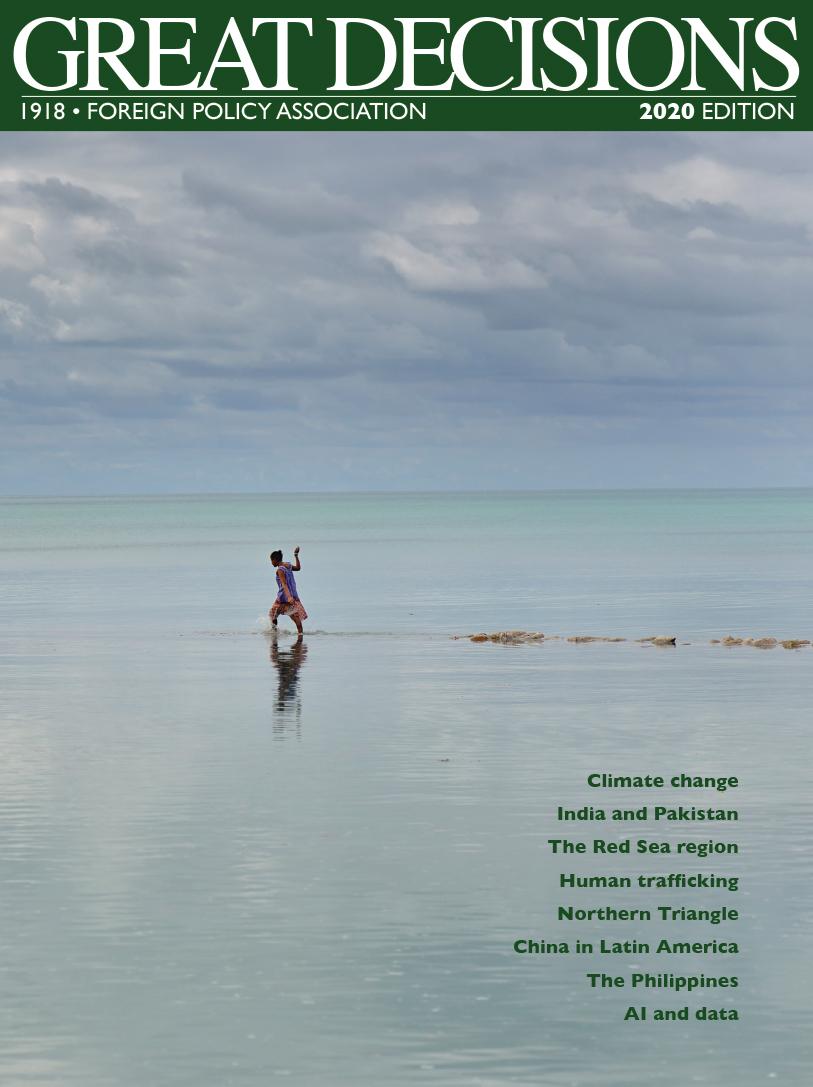 Great Decisions is America's largest discussion program on world affairs. The program model involves reading the Great Decisions Briefing Book, watching the DVD and meeting in a Discussion Group to discuss the most critical global issues facing America today. Each year, eight topics are chosen by a panel of experts. Below are this year's topics.
Refugees and Global Migration
The Middle East: Regional Disorder
Nuclear Negotiations: Back to the Future?
The Rise of Populism in Europe
Decoding U.S.-China Trade
Cyber Conflicts and Geopolitics
The United States and Mexico: Partnership Tested
State of the State Department and Diplomacy
Click here for more information on any topic.
Dates, times and locations are TBD. There will likely be two daytime choices and one evening choice. Meetings will begin in mid-to-late January and there will be eight weeks of meetings, one for each topic. The cost of the program (to cover materials) is $30. You may sign up using the button below if you would like to pay online via PayPal. (You do not need a PayPal account.)

You may also send a check made out to "League of Women Voters of Piedmont" to Ward Lindenmayer, 40 Highland Ave., Piedmont, CA 94611. Note in the memo section that the check is for "Great Decisions" and indicate whether you would prefer to attend a daytime or evening meeting. Please email Ward Lindenmayer at wardandelaine@comcast.net if you have any questions or would like more information. Note: you do not need to be a League of Women Voters member to participate.