Voter Services (archives)
Voter services is busy!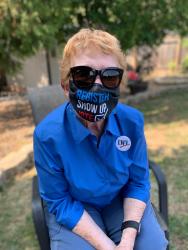 LWVSC Masks      100 masks were sold with the motto, "Register to Vote -- Vote by Mail". According to members, the masks create interest with people asking about the election and saying "thumbs up" to voting.  The special masks created for our League have sold.  However, generic VOTE mask are available from Etsy for $5 to $15 each.
Postcards/Phone calls.   Thanks to many volunteers more than 2,500 postcards were written to Sacramento residents who are registered to vote, but have not recently voted.  They will be mailed beginning September 30.   
Distribute ROV fliers about "Register to Vote" in English and Spanish     100 English and Spanish flyers has been distributed to foodbanks in collaboration with Sacramento Act.  
Post Office Voter Registration     To date, 4005 voter registration forms have been distributed to 37 post offices in Sacramento County. We removed and returned to the ROV office hundreds of old voter registration forms.  
LWV Buttons.   Wear a LWV button on your shirt during election season.  Your can get a LWV Button free by volunteering to do any thing to help with the voting.  
Yard Signs to Vote.    We are working with the LWVC to purchase yard signs.  They will be available soon will purchase and distribute.  
Distribute "Register to Vote * Vote by Mail" flyers/posters.   Girls Scout created Colorful 8 x 11 ½ posters are available to distribute to stores. Volunteers  post them in coffee shops and such.   
Social Media Messaging   Communications Team is posting information about voting on the web site and through social media.  We are reaching out to classes and CSUS and elsewhere. 
 Pros and Cons.  We are conducting Zoom pro/con forums.   
Observers at Vote Centers.    Being an observer at Vote Center is an interesting and gratifying experience. You need to have approval from the Registrar's Office to volunteer.   
Pop-up, Drive-Through Voter Registration  We are working with the youth group for a local church.  A virtual training is scheduled for this event.  Please contact us if you would like the same!  
Deliver posters designed by local Girls Scouts!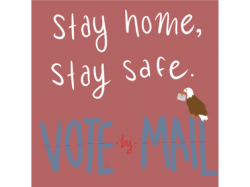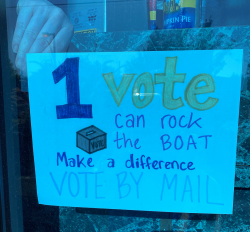 Deliver posters designed by the Girl Scout Troup #1386 for their "Behind the Ballot" badge - congratulations to Kathryn Swartzlander (1st place) and Sureena Sharma (2nd place). 
 Let us know if you would like a poster at your place of service to voters.   Contact voterservices [at] lwvsacramento.org (Voter Services) or call/text (916) 447-8683.  Distribute posters to food banks, homeless shelters and other locations.  We are delivering posters for the Registrar of Sacramento County that show a QR code with how to register to vote in English and Spanish. 
Sacramento League mask SOLD OUT!

The League of Women Voters of Sacramento County's Voter Services Committee, in collaboration with the Registrar of Voters Sacramento County, designed a mask to wear in public to help with voter registration and voter education during the COVID 19 pandemic.  SOLD OUT!
BUT,  the California League has masks, shirts, coffee mugs and other goodies available - check their store out!
November 2020 Election information
Ballot measures/initiative and referendum are published online regularly by the California Secretary of State, Alex Padilla.  California League positions.
CLICK to learn about the elections
WATCH to learn about elections
We register voters.....
           Voter registration fun with Marge!
We meet with you virtually....
May 17, 2020, our Voter Services Team met virtually with Girl Scout Troop 1386 in Sacramento for their "Behind the Ballot Badge". This badge was developed in 2011 to teach young women about elections and voting.  Marge discussed with the Girl Scouts interesting information about the history of voting, what the LWV does, the importance of voting, how to register/pre-register to vote, ways we vote in California, what happens the ballot after it is mailed, and how the troop can help with pre-registering high school students.
Let us know if your group would like information on  voterservices [at] lwvsacramento.org (voter education), voterservices [at] lwvsacramento.org (voter registration) or advocacy [at] lwvsacramento.org (ranked-choice voting).  Just voterservices [at] lwvsacramento.org (let us know) - it is easy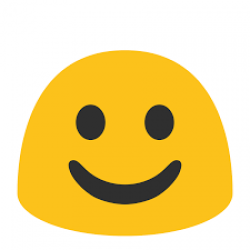 We assist with your own voting process....
Since 2006, we have helped private organizations such as homeowner's associations with their elections.  We conduct the election, collect the ballots and report the results. The LWV can be a neutral party and act as "Inspector of Elections" retaining custody and counting ballots.   lwvs [at] lwvsacramento.org (Contact us) to learn more.