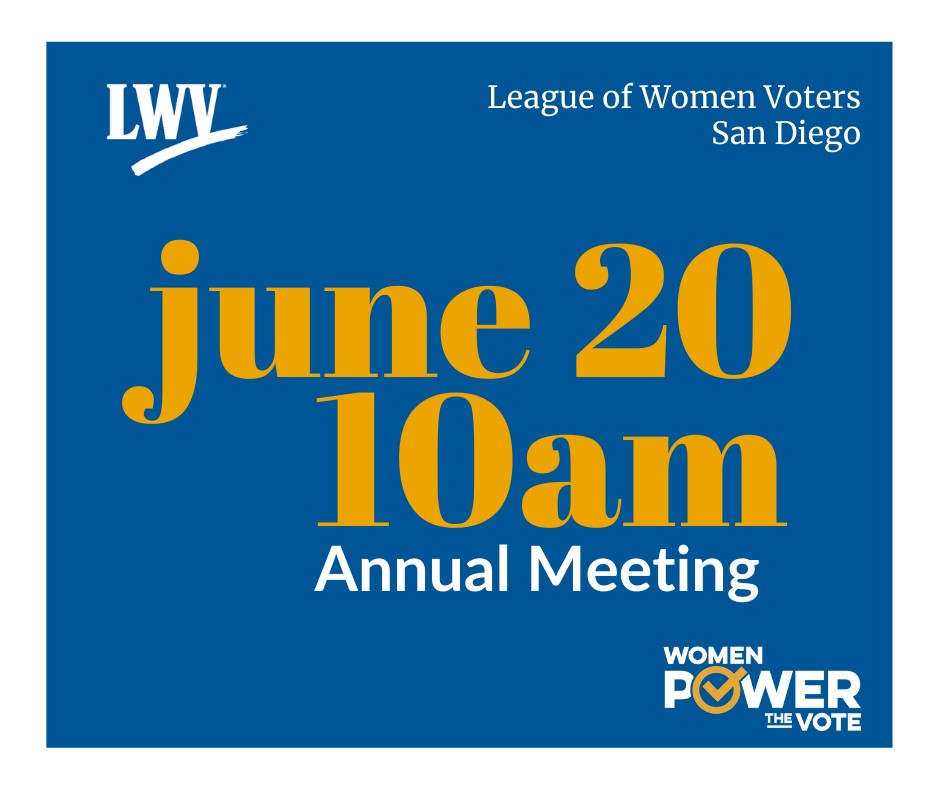 It's that time again!
Every year in June, we meet to elect officers and directors, to adopt a budget and program, to update bylaws and to hear a message from our president. We need a quorum of 26 members in attendance for the duration of the meeting to conduct this business. We will be "zooming" again and this time your votes are really needed. To fully understand how the League plans its business, you should attend this. It will be shorter than a typical annual meeting but you can still meet the new board and have input on next year's program. We hope to have a great attendance for this one.
Attendees will not appear on video but will have the opportunity to participate in the discussion.



View 2019-2020 Annual Report



Register for LWVSD Annual Meeting