Location
Mission Valley Library
92108
San Diego
,
California
United States
California US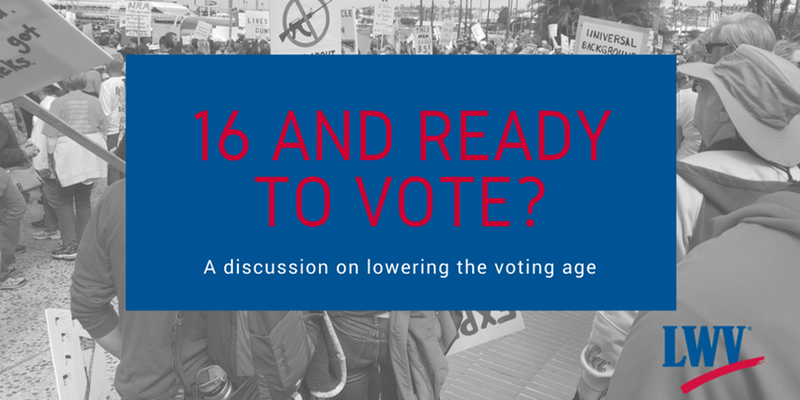 Saturday, April 21, 2018 -
The idea of lowering the voting age from 18 has been around for several decades now, but it has gained visibility and momentum in the last few years. The tragic events of Parkland, Florida have only made the political engagement of our high schools students more evident. In light of all this, please join the League of Women Voters San Diego for a discussion on lowering the voting age.
The League prides itself on thorough, nonpartisan discussions of relevant topics. Come prepared to ask questions and share your thoughts on this important issue. This event is open to all and we particularly encourage students to attend and make their opinions known. Pizza will be available on a first come, first served basis.
For additional info and references please see the April Voter
A case study of Lowering the Voting Age in Takoma Park and Hy

attsville, MD: 

Report from the Commission on Youth Voting and Civic Knowledge:
NYT Article on maturation of the brain at age 16 (with links to studies):
White paper on lowering the voting age from Vote16USA, a project of Generation Citizen:
Articles against lowering the voting age: