The first step is verifying your voting status.  California provides an easy way to verify your status:
If you need help with your voter registration or have any questions, the San Joaquin County Registrar of Voters (ROV) has all the answers: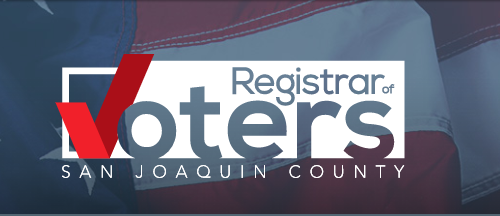 If you have found that you need to register, ROV provides a direct link to a site where you can register:

Have you done your homework?  Do you know what is going to be on your ballot so you can be prepared to vote? 
Enter your address and ZIP code and this website will tell you what will be on your ballot:

Want a nonpartisan explanation of state propositions, with supporting and opposing arguments?  The League of Women Voters of California Education Fund has a fourteen-page analysis to help you:

Need a clear explanation about the different voting options available?
In a hurry?  Need information in Spanish, Chinese, Korean, or Vietnamese in addition to English?

Spend a lot of time on Facebook?  Follow their Voting Information Center: