Proposition 15 Fair and Balanced Reform Community Forum
On September 23rd the League of Women Voters of San Joaquin County (LWVSJC) hosted an online community forum in support of the Schools and Communities First Initiative (Proposition 15 Fair and Balanced Reform) in collaboration with Faith in the Valley San Joaquin, the First Unitarian Universalist Church of Stockton, and the California Alliance of Retired Americans Central Valley Action Team.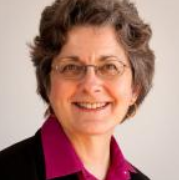 Speakers included Helen Hutchison, League of Women Voters state and local advocacy leader since 1969, followed by a panel of local leaders who addressed the impact of Proposition 15 on San Joaquin County. Panelists included Candalaria Vargas, Stockton Unified School District Board member; Pastor Trena Turner, Executive Director of Faith in the Valley; and Margo Praus, California Alliance of Retired Americans Central Valley Action Team member.
Proposition 15 closes commercial property tax loopholes benefiting a fraction of corporations and wealthy investors, without affecting homeowners or renters, and reclaims $12 billion every year for California's schools, essential workers, and local governments – all while protecting homeowners and renters, small businesses, and agriculture.
The League of Women Voters of California and LWVSJC support this measure because it:
RECLAIMS over $12 billion per year for K-12 schools, community colleges and local communities.
CLOSES commercial property tax loopholes and ends shady schemes that big corporations and wealthy investors use to avoid paying their fair share of property taxes.
PROTECTS all homeowners and renters by maintaining tax protections for ALL residential property.
INVESTS in educating all of our kids and in the vital services necessary to support our families and communities.
PROVIDES the single largest tax incentive in a generation to spur new investment in small businesses.
LEVELS the playing field for all the businesses that already pay their fair share.
ENSURES strict accountability so that money goes directly to our students and communities.