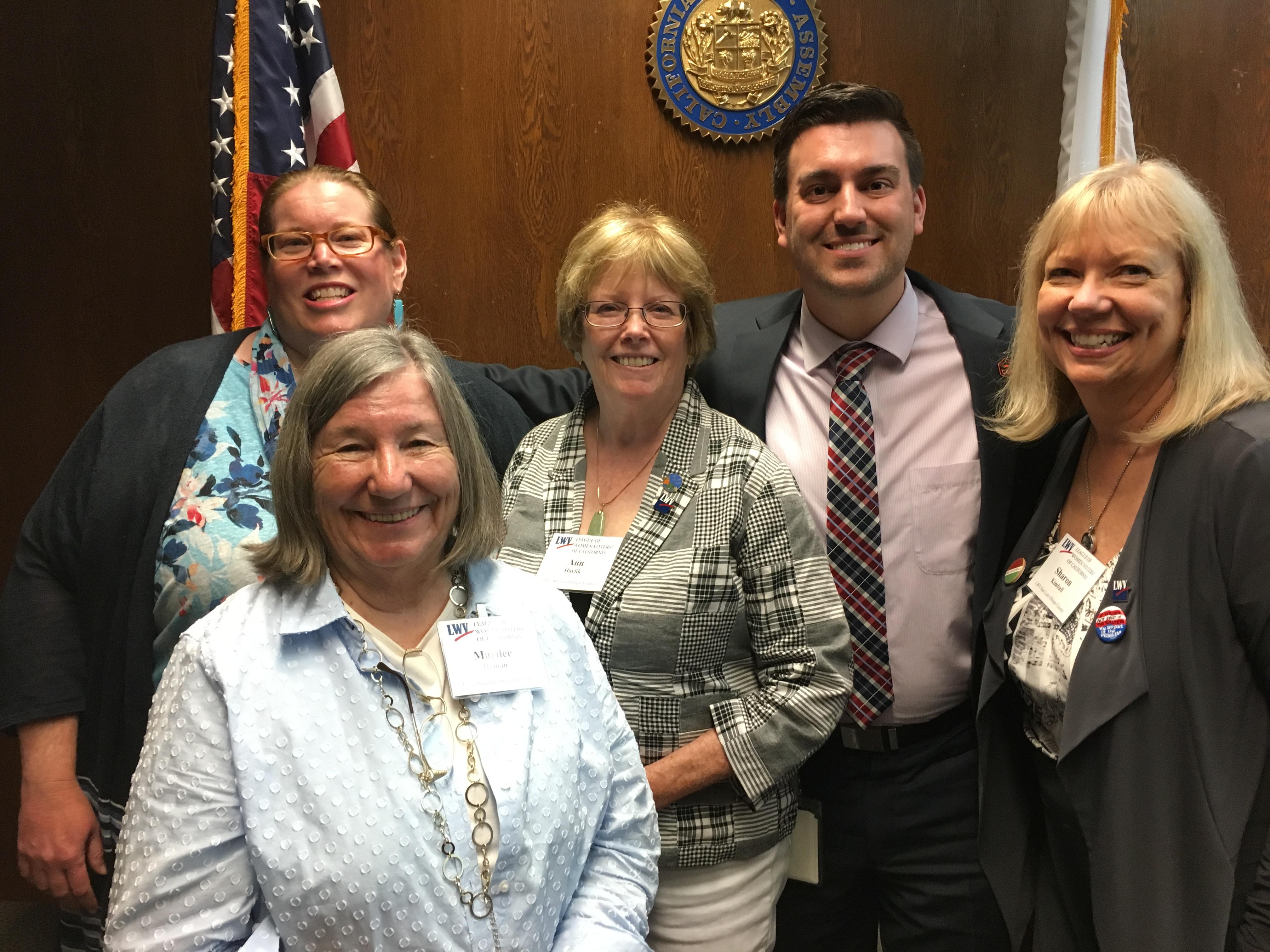 LWVSLO Recommended Program for July 2020 - June 2021
A proposed program for 2020 – 2021 will be included in the Annual Meeting packet to be voted on by our entire membership at our Annual Meeting on May 30, 2020. 
The local issues that emerged from the program planning meeting in January are:
Membership Engagement and Motivation
LWVSLO Program for July 2019 - June 2020
The Board recommends that we:
Retain all existing position statements.
Conduct no new local study.
Focus on building our League – our membership and our members' skills – to handle the challenges of the 2020 election cycle.
The Board recommends the following areas for emphasis and action:
Training: Training in Voter Service and Civil Discourse activities.  Training for the various roles in candidate forums, for Pros & Cons presentations, for the Democracy Concierge program, for handling the issues and disruptions that arise at candidate forums.  Incorporate Civil Discourse training into training for Voter Service.  Leadership training for Board positions to encourage members to join the Board.
Member Engagement: Use all the tools we have to communicate with our members.  Emails, alerts, phone contacts, Action Alerts from state and national, the VOTER, and encourage use of our website.  Ensure members are aware of events, activities, and opportunities for volunteering through a widely publicized League calendar and phone tree.
Expand the Mentor Program for new members; through personal contact, encourage new members to feel comfortable and get involved.  Small group discussions and café format dialogues to bring members with similar interests together.  Invite members to attend Board meetings to learn how the League works.
Community Visibility & Outreach: Reach out to other community organizations and demographics to explain the League and League programs.  Outreach to men and younger populations, including a quasi-internship program.  Do presentations on the League (a Speakers Bureau) to show who we are and why the community needs us – fact-based information in a civil environment where issues are discussed calmly and respectfully – that's the League "brand".  Issue-based programming, public information forums, on topics of importance to the community.
The Board recommends that we inform and educate our members on the following state and national issues:

Abolition of the Electoral College and replacement with a popular vote.
Campaign finance reform and money in politics.
Equal Rights Amendment – in time for the 100th Anniversary of women's right to vote.
How Does The League Select Issues for Emphasis?
In League, Program means the issues that we choose for concerted study, education and action at local, state and national levels. Program can include both education and action.
The Program Planning process is part of what makes the League a grassroots organization; each League member has the opportunity to influence the selection of issues where the local, state, and national League will focus time, talent and money.
Every two years, members of local Leagues engage in Program Planning for the state and national Leagues. Based on the results of this, the Board of Directors makes recommendations to the biennial convention delegates about the program to be adopted for the coming two year period at the state or national level.  LWVUS gathers recommendations from local and state Leagues in even numbered years.  LWVC gathers recommendations in odd numbered years.
Selecting Local League Issues for Emphasis
Every year our local League holds its Program Planning meeting (usually held each January).  This meeting gives members an opportunity to propose issues for emphasis and help us set our local priorities for the upcoming year (July to June).
Terminology
Program: Issues chosen for concerted study and action.
Recommended Program: Program items supported by most members and recommended by the Board for adoption.
Non- Recommended Program: Issues of interest to a number of members, but not receiving enough support to be included in the recommended program.
Issue for Emphasis: Issues/topics adopted as program items on which to focus League efforts.
Update: A study of limited scope to reevaluate an existing position in light of new information, changed circumstances, and/or conflict with another position, with a view to considering a position change. Any new position resulting from on update must be approved by the Board and adopted by the members at the Annual Meeting.
Scope: Definition of the limits of a study and possible areas of exploration developed by the study committee and approved by the Board.
Review: Members ask the Board for an evaluation of a current position for clarity, relevance and effectiveness. No change is made in the position statement.