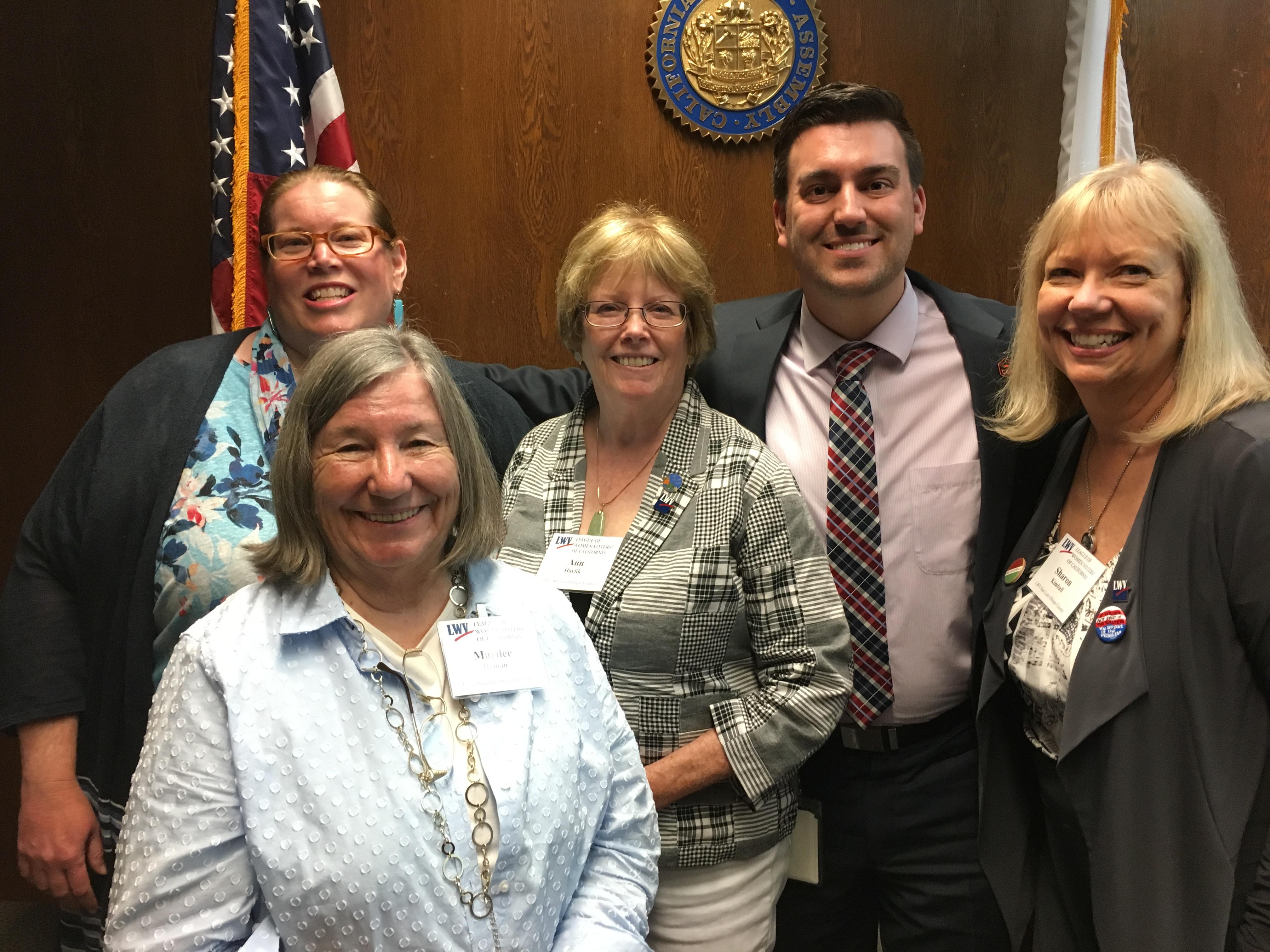 LWVSLO CO Board Recommended Program for July 2018- June 2019
The Board recommends that we:
Retain all existing position statements.
Conduct no new local study.
Focus on our strengths, the programs that are working, and expand them.
The Board recommends the following four areas for emphasis and action:
1.      Voter Empowerment and Education:
Carry out voter registration drives, high-school voter registration, outreach to minority groups;
Hold candidate forums and information presentations on ballot measures and other issues of public policy;
Promote education programs in high schools and public forums on the importance of voting and League efforts to combat voter suppression.
2.      Civic Education and Defense of Democratic Institutions and Principles:
Create a "how government works" toolbox for schools and other groups;
Use new technology to educate and increase involvement in public life;
Continue news literacy programs on how to navigate the news, process information, and debate the issues; make concerted efforts to protect and defend media integrity and a free press.
 3.      Civil Discourse and the Reduction of Political and Social Polarization:
Hold workshops and training in civil discourse for public officials and the public;
Create a "civility toolbox" for members to use and share;
Expand the Civil Discourse concierge service;
Hold a community event with other organizations after the November election to bring people together.
4.      League Recruitment, Exposition and Exposure:
Expand the mentor program for new members;
Build a more diverse League, increase member involvement through discussion groups; reach out to youth through issues that interest them;
Develop social media skills to reach a larger audience;
Expand League exposure in the community through the speakers' bureau, website, letters to the editor, opinion pieces and press releases supporting League issues.
How Does The League Select Issues for Emphasis?
In League, Program means the issues that we choose for concerted study, education and action at local, state and national levels. Program can include both education and action.
The Program Planning process is part of what makes the League a grassroots organization; each League member has the opportunity to influence the selection of issues where the local, state, and national League will focus time, talent and money.
Every two years, members of local Leagues engage in Program Planning for the state and national Leagues. Based on the results of this, the Board of Directors makes recommendations to the biennial convention delegates about the program to be adopted for the coming two year period at the state or national level.  LWVUS gathers recommendations from local and state Leagues in even numbered years.  LWVC gathers recommendations in odd numbered years.
Selecting Local League Issues for Emphasis
Every year our local League holds its Program Planning meeting (usually held each January).  This meeting gives members an opportunity to propose issues for emphasis and help us set our local priorities for the upcoming year (July to June).
Terminology
Program: Issues chosen for concerted study and action.
Recommended Program: Program items supported by most members and recommended by the Board for adoption.
Non- Recommended Program: Issues of interest to a number of members, but not receiving enough support to be included in the recommended program.
Issue for Emphasis: Issues/topics adopted as program items on which to focus League efforts.
Update: A study of limited scope to reevaluate an existing position in light of new information, changed circumstances, and/or conflict with another position, with a view to considering a position change. Any new position resulting from on update must be approved by the Board and adopted by the members at the Annual Meeting.
Scope: Definition of the limits of a study and possible areas of exploration developed by the study committee and approved by the Board.
Review: Members ask the Board for an evaluation of a current position for clarity, relevance and effectiveness. No change is made in the position statement.