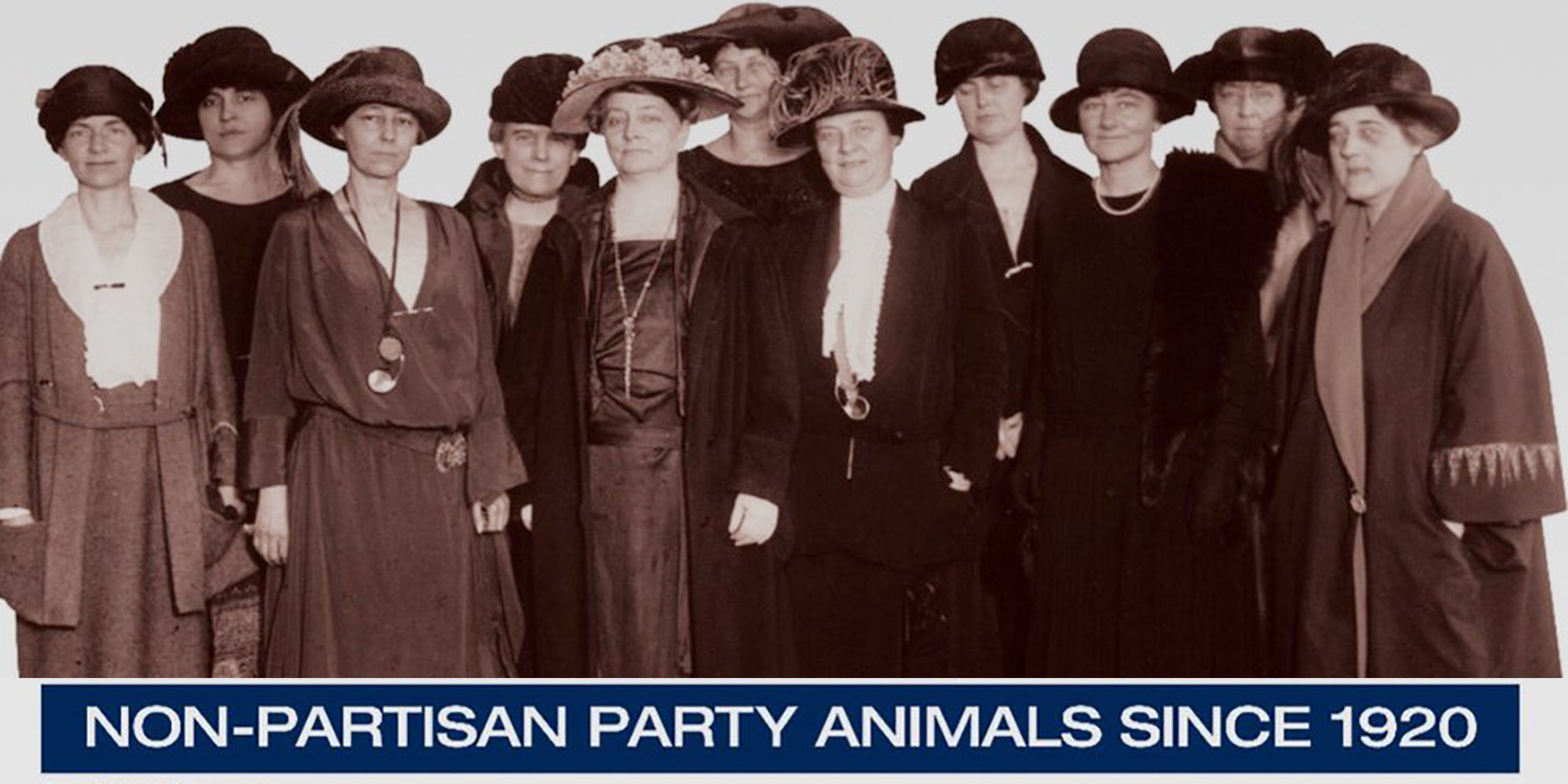 Women Win the Vote in August 1920!  And the League of Women Voters is formed!
In her address to the National American Woman Suffrage Association's (NAWSA) 50th convention in St. Louis, Missouri (1919), President Carrie Chapman Catt proposed the creation of a "league of women voters to finish the fight and aid in the reconstruction of the nation." Women Voters was formed within the NAWSA, composed of the organizations in the states where suffrage had already been attained.
The next year, on February 14, 1920 - six months before the 19th amendment to the Constitution was ratified - the League was formally organized in Chicago as the national League of Women Voters.
In 2020 we celebrate the women and men who worked for over 70 years to win voting equality.  The League of Women Voters of San Luis Obispo County has created a series of major events to engage our citizens in voting and the history of the suffrage.
The Community Foundation San Luis Obispo County is a Series Sponsor helping to support all these events.
Library of Congress traveling exhibit, a collection of images from the suffragists and the 19th Amendment. View the exhibit at the San Luis Obispo library April 20 - April 29.  On May 1 (Law Day) it will move across the street into City Hall through May 3.  The exhibit is a joint project of the League and San Luis Obispo County Bar.
Preview of the Marvelous Wonderettes, a smile-making musical put on by SLORep, with proceeds to benefit the League: June 4th. Tickets available beginning February 22, $50 fully tax deductible.  Contact us by email if you want a ticket!
All-Community celebration of the adoption of the 19th Amendment confirming women's right to vote nationwide. Midday, August 22 in Mission Plaza, free to the public. Stay tuned for details.
LWVSLOCO is also making presentations on the women's suffrage movement to organizations throughout San Luis Obispo County. Presentations can be tailored to local needs, and may include local stories.  If you would like one of these (free) presentations, contact one of the Centennial Committee co-chairs, Janice Car (jlcarr@charter.net) or Juliane McAdam (juliane.mcadam@gmail.com).