The Voter Services Committee's goal is to educate the public on election-related topics and to provide training to engage our members in this critical League function. There are six subcommittees and each one provides many opportunities for member involvement.
voterservice [at] lwvslo.org (Click here to get involved in any of the following areas.)

Candidate Forums
This committee partners with other community groups, Chambers of Commerce, cities, Cal Poly and Cuesta College to conduct candidate forums throughout the county, giving voters an opportunity to hear from and ask questions of candidates for public office.  In this capacity members serve as runners, sorters, timers and moderators at the forums.    

Want to work a Candidate Forum this election?
 
With in-person meetings curtailed, this year more than ever the League's Candidate Forums will be an important source of information on the candidates and issues for local voters. We're beginning to get requests from local organizations to work with them on forums in September and October. As you might have anticipated, we will be using the Zoom webinar platform to conduct all our candidate forums this fall.
 
Can you help us meet the challenge?
 
Are you willing and able to work with us on candidate forums using a Zoom webinar format?
 
We will provide webinar training for the moderators. Experience and comfort with a Zoom format would be a plus for the moderator position. In addition to the traditional roles of moderator, sorter, and timer, we are also looking for volunteers who are experienced and comfortable hosting Zoom meetings. We need volunteers with the technical knowledge to set up and manage the webinar.
This is how it will work: The candidates and all of us will be working remotely. We will need moderators, sorters, and timers as usual (no runners, alas). The moderator will appear on the screen with the candidates. The timer will be behind the scenes with the timing device showing on the screen or perhaps we'll use a sound signal for the timing – not sure yet. The sorters will do their work ahead of time.
Questions will be submitted in advance so they can be sorted prior to the forum. The moderator will have the pre-sorted questions before the forum starts. We may have an option for viewers to submit a question during the forum using a Q&A function – not sure yet. In any case, the bulk of the sorting will be done in advance.
Please contact our Candidate Forum Co-Chairs Marilee Hyman at marileehyman [at] gmail.com or Vallerie Steenson at info [at] lwvslo.org to let them know that you'd like to volunteer.


Voter Information
This committee has two functions, Voter's Edge and Voter Information, both tasked with providing an opportunity for candidates to present their qualifications and platforms to the voting public.   
Voter's Edge: Members of this committee gather candidates' information and collate it on the Voter's Edge website. They also identify opportunities to publicize this important resource. 
    
Voter Information: The committee compiles election-related information and resources and responds to requests for information from the public and/or media.   


Pros & Cons
Members of this committee, with guidance from the League of Women Voters of California and using the League's general principles of how to analyze a ballot measure, prepare and present pro and con discussions on state ballot measures to local community groups. This involves, among other things, identifying what the issue is, what the measure is trying to do, where is the money coming from, etc.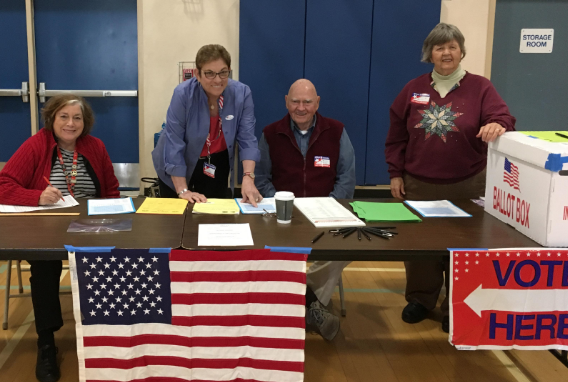 Adopt-a-Poll
The League provides inspectors and staff for polling places on Election Day. This is essential service to the voters of San Luis Obispo County and provides LWVSLO with an opportunity to receive funds for members' service at the polls.     
 
Election Service
Members are called upon to conduct elections for advisory bodies.


Voter Registration
This committee is charged with two important functions, voter registration and educating high school students.
Voter Registration: Members register voters at events throughout the county as well as provide voter registration assistance to community colleges, state universities and senior and assisted living centers.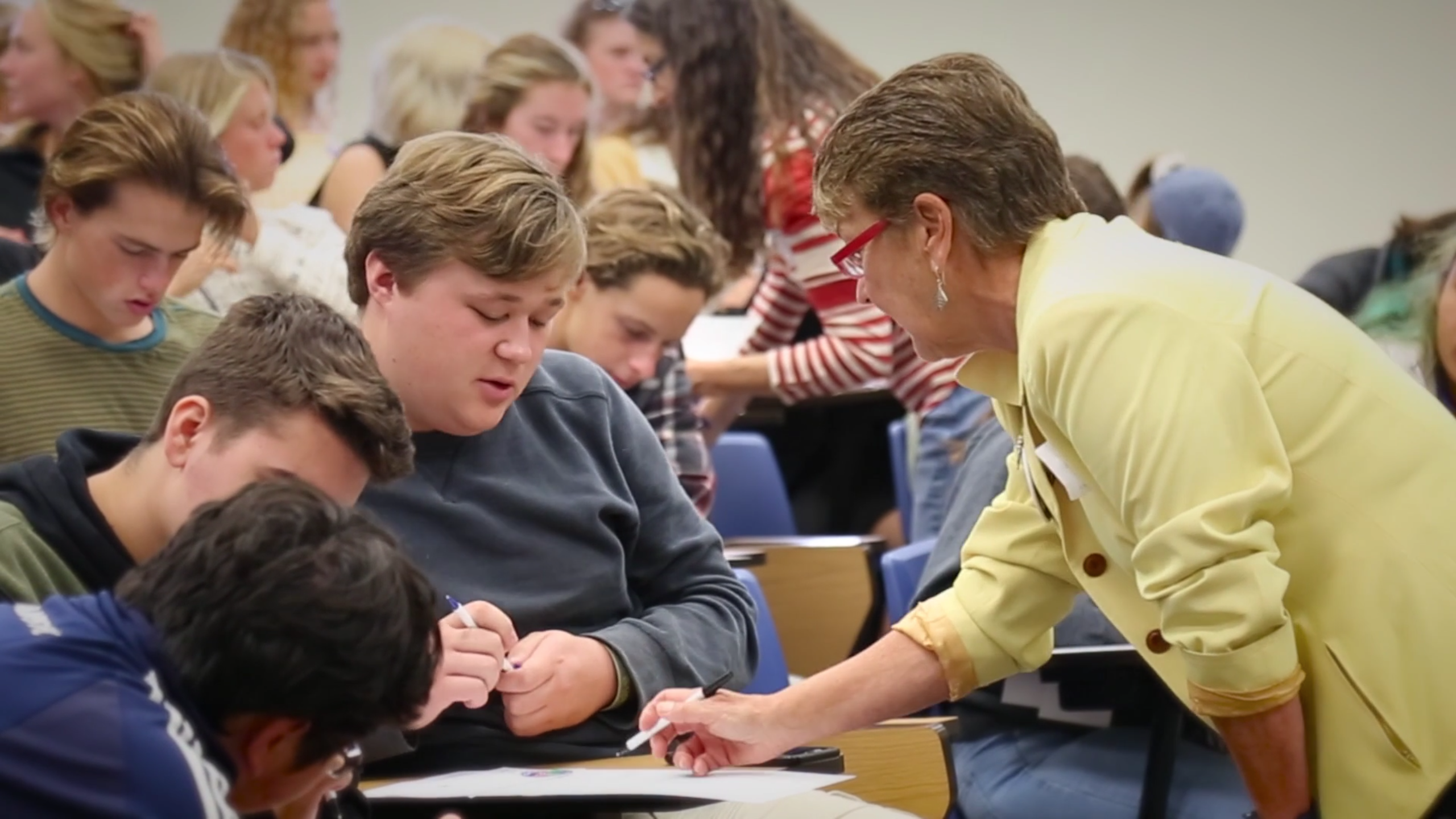 High School Voter Registration: Members visit local high school classrooms and present an informational program covering educational resources available to voters, the history of voting rights, and why one vote can make a difference. Each student is provided the opportunity to register or pre-register to vote.


Why do only 36% of 18 to 25 year-olds actually vote?

Many high school seniors are eligible to vote and have very strong opinions about what needs to change! But they do not really know much about the voting process or how to register. The League of Women Voters is stepping in to educate high schoolers to prepare them for voting, because they know that people who vote early, vote forever.
If a person votes in their first three eligible elections, they are more likely to become a lifetime voter.
~ The New York Times