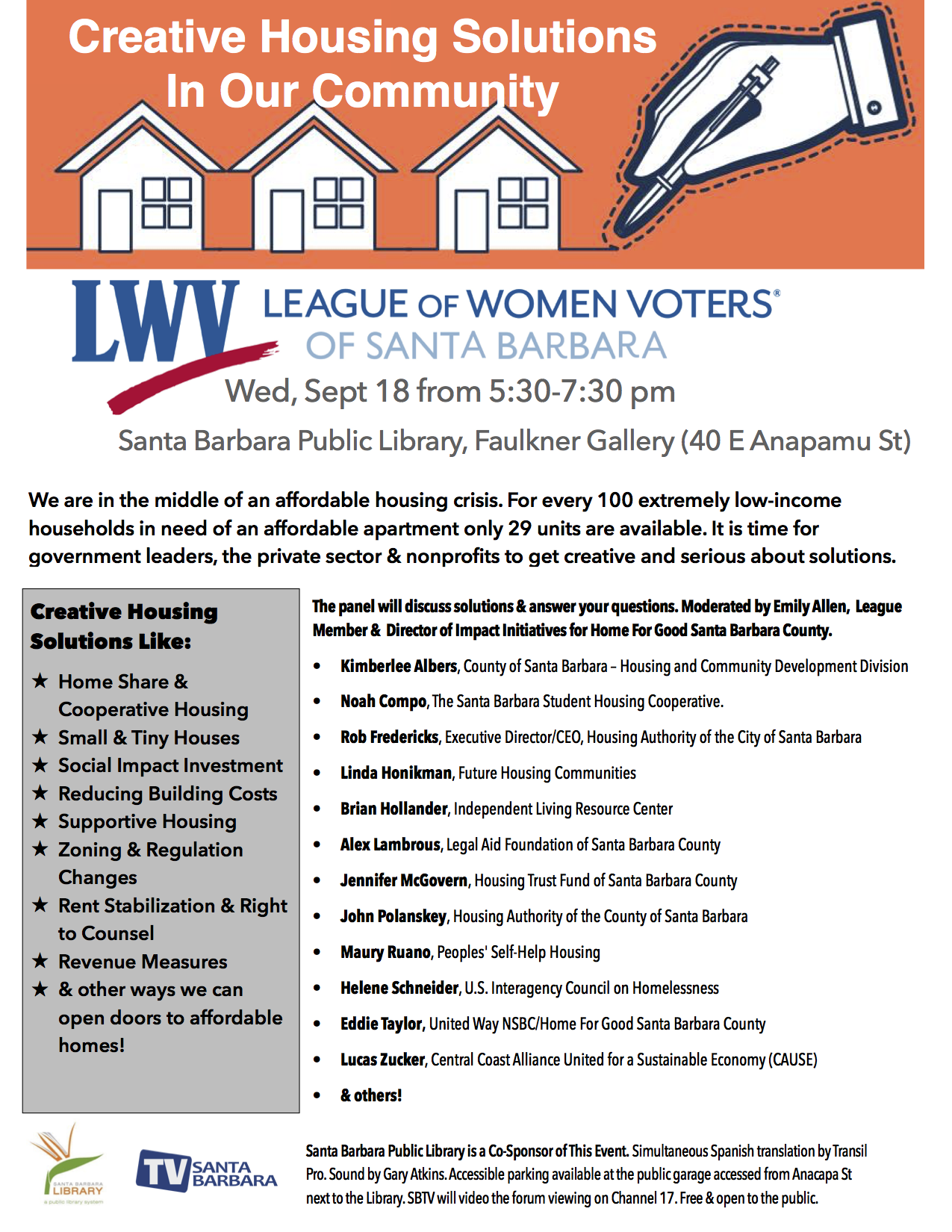 Wed, Sept 18 from 5:30-7:30 pm
Santa Barbara Public Library, Faulkner Gallery (40 E Anapamu St)
We are in the middle of an affordable housing crisis. For every 100 extremely low-income households in need of an affordable apartment only 29 units are available. It is time for government leaders, the private sector & nonprofits to get creative and serious about solutions. Join us! 
Issues referenced by this article: