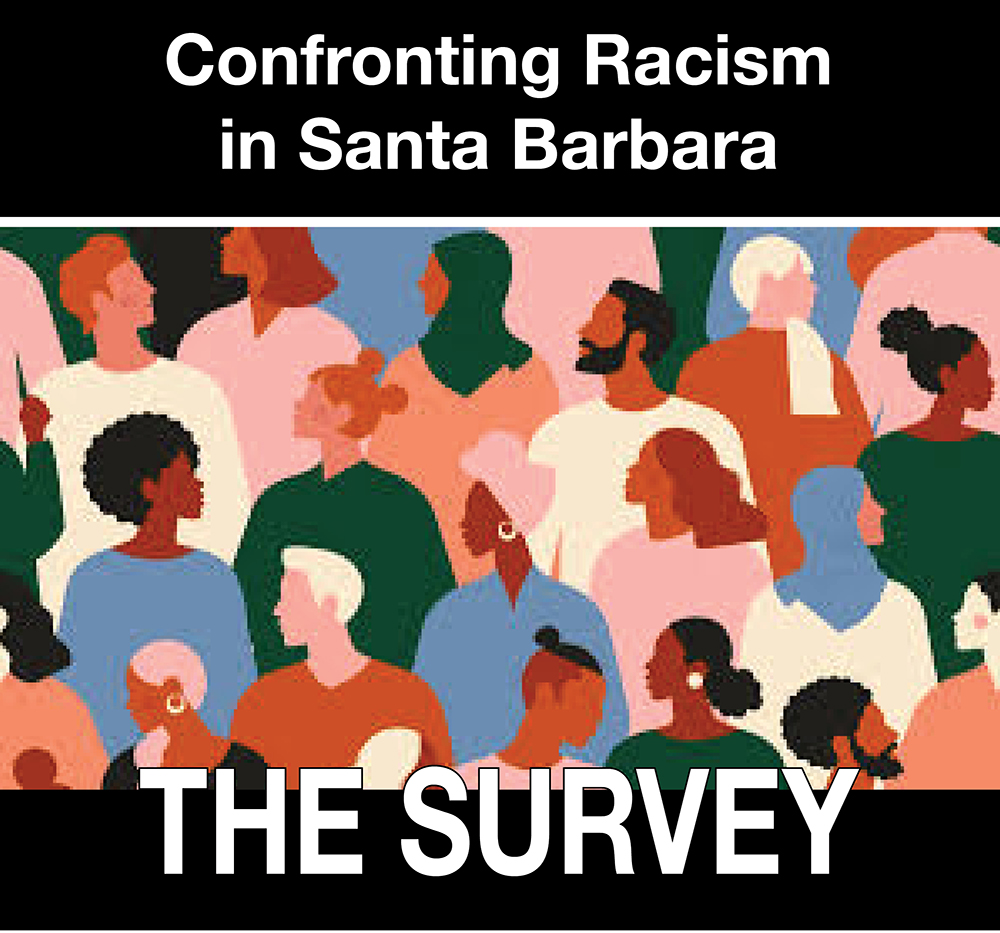 Wednesday, November 18, 2020 -

12:00pm

to

1:30pm
In 2020 --
…Our health and economy have been threatened by an indiscriminate virus 
…Our hearts and communities have been broken by brutal acts against people of color 
…The world looked on while we were vividly reminded of our unfinished work to reverse racial and ethnic inequities
Join the League of Women Voters Santa Barbara Forum
Confronting Racism in Santa Barbara
November 18, 2020, noon to 1:30 p.m. via Zoom webinar
Forum panelists will explore:
White privilege and local racial/ethnic inequities

Systemic racism in our K-12 schools and public safety departments

Our community's 'To-Do' list to reverse systemic racism as defined by the voices of our local black, brown, and indigenous communities

Actions to address systemic racism within the Santa Barbara County, city, and local school districts

How individuals can strive to be "anti-racists," join efforts to reverse systemic racism, and foster diversity
Help us end the year with hope and positive actions!
Complete our SURVEY: [ https://forms.gle/vV1cSWJRweFeRxqP6 ] to assess the community's awareness of issues related to this very important topic. Results will be shared during the forum.
Featured Speakers and Moderators include -
Hilda Maldonado

, new Superintendent of Santa Barbara Unified School District, formerly Associate Superintendent of Leadership and Partnerships, LA Schools

Namino Glantz

, PhD, Associate Director, Mil Familias Programs

, 

Sansum Diabetes Research Institute

Geoff Newlan

, attorney, racial justice advocate

Linda Honikman

, Housing and Social Policy Committees, League of Women Voters of Santa Barbara 

(and self-described white privileged lady from a boring, segregated hometown)

Mary Jacob

, recently retired as Assistant Vice Chancellor for Enrollment Services, UCSB

Revae Moran

, Director, Voter Service, League of Women Voters of Santa Barbara