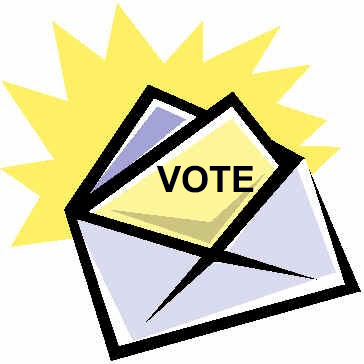 Register to Vote
By Election Day, a Qualified Voter must be:
18 years old
U.S. citizen
California resident
Registered voter for 15 days
Not in prison or on parole for the conviction of a felony* 
*In California, individuals convicted of a felony are ineligible to vote while incarcerated and on parole. Voting rights are automatically restored upon completion of parole, and people on probation can vote. Ex-offenders should re-register to vote.
College student living away from home? You may register at your college residence address (on or off campus) or at your permanent home address, but only at one of these places;

see more information

. 
Homeless? You may register as long as you maintain a fixed location where you can receive mail and at which you can be assigned to a precinct;

see more information

.
You can Register Online!
You can Register via Paper Form
Where Registration Forms are Available:
Elections Office
4440-A Calle Real
Santa Barbara, CA
(805) 568-2200 FAX: (805) 568-2209
County Elections offices in North County and further information: see

SBCvotes.com

.
post offices
libraries
most government offices
DMV and other public buildings
some banks
some savings and loan associations
League of Women Voters office by appointment only, (805) 965-2422
You Must Re-Register if You:
Have moved since you registered
Changed your name
Wish to change party affiliation
If You Have Just Moved:
Registration closes 15 days before each election. If you have moved anywhere in the state within 15 days of any election and are validly registered at your previous address, you may vote by returning to your former precinct or by Vote-by-Mail (absentee) ballot.
The Election Calendar
PRIMARY ELECTIONS: even numbered years. Choose party nominees (national and state) and elect nonpartisan officials (state and county). You need to be a member of the party to choose a party's nominees.
GENERAL: November, even numbered years. Elect national and state officials; hold run-off elections, if needed, for nonpartisan offices.
CITY: Most Cities: November, even numbered years. Santa Barbara: November, odd numbered years. Elect city officials. SCHOOL: All school districts: November, even numbered years. Elect school district officials.
SPECIAL DISTRICTS: November, odd numbered years (some exceptions). Elect members of special district boards.
SPECIAL ELECTIONS: Fill vacancy, recall, decide on bond issues or ballot measure.
BALLOT MEASURES: May be included in any election
WHEN TO VOTE: On election day, the first Tuesday in November, Polls are open from 7 A.M. to 8 P.M. According to law, you may, by arrangement with your employer, take up to 2 hours off from work to vote at the beginning or end of your shift without loss of pay.
VOTING BY MAIL: Any voter may request a Vote-by-Mail ballot ("absentee ballot") for one election or permanently. You don't need a medical excuse, nor do you need to be out of town on Election Day to utilize this service. You may mail in your "VBM" ballot, bring it in to a County Elections office, or bring it to the polls. More information here on the procedure, deadlines, and special situations.
Voter Registration Drives

Anyone distributing voter registration cards in California should be familiar with the rules and regulations for conducting voter registration drives.
We hold registration drives thoughtout the year as well as register voters at our events. Contact us if you would like to help register voters: VoterServ [at] LWVSantaBarbara.org
LWVSB member Bill Marks registering Carpinteria High School seniors