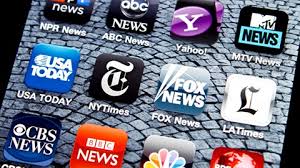 See below for helpful charts and sites rating MEDIA BIAS, demonstrating CURRENT EVENTS FROM 3 POINTS-OF-VIEW & showing how to FACT CHECK.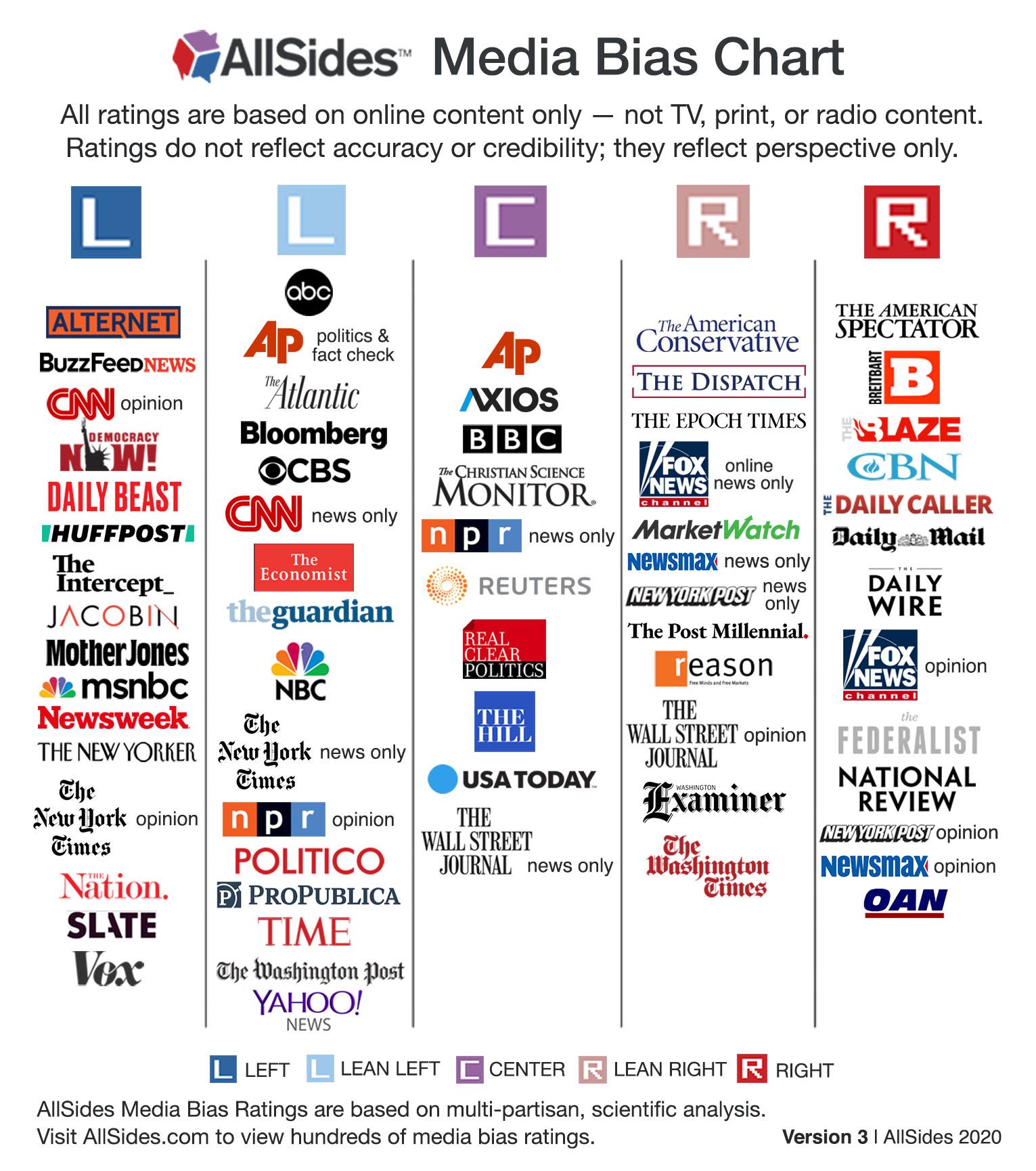 AllSides uses blind surveys of people across the political spectrum, multi-partisan analysis and other in-depth analyses as well as tens of thousands of user ratings to rate the bias of over 800 media outlets and writers. View over 800 media ratings here: 
Media Bias Ratings
"All Sides" Balanced News: Right, Center and Left Points-of-View
Now that we are socially isolated and have time on your hands, it is a good time to study how the news we read is more often than not biased.  Although unbiased news does not exist, look at a news item from different sides by checking out the "All Sides" news source. Don't be fooled by media bias and fake news. Make up your own mind about an issue by putting aside pre-conceived notions and emotionalism and looking at it from different angles. Before we vote this election year, we should do some homework by studying the important issues facing us from all sides.
The site "All Sides" claims to provide balanced news and civil discource. Excercise your mind, by reading its articles from the right, left and center points-of view.  "All-Sides" home page: https://www.allsides.com/unbiased-balanced-news
INTERACTIVE Media Bias Chart by Vanessa Otero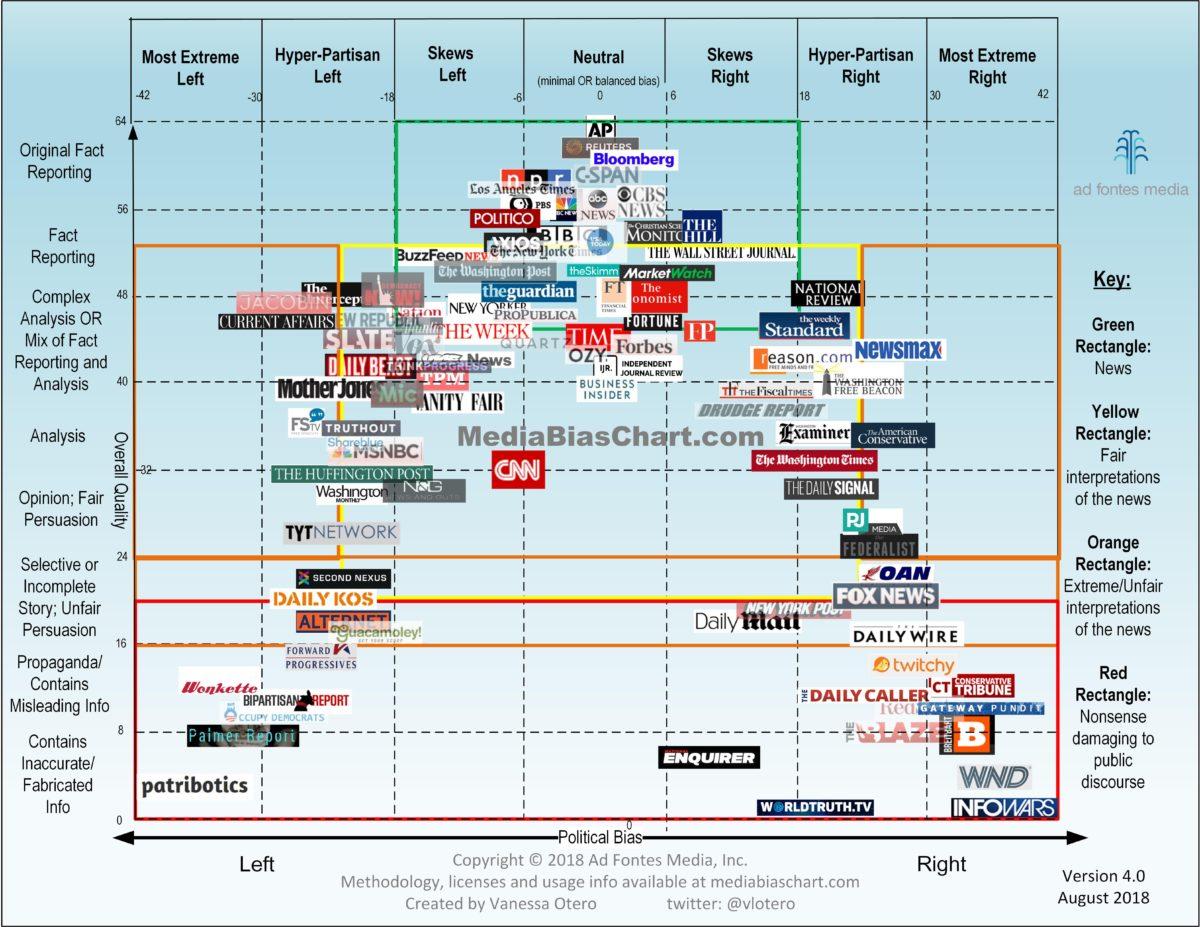 The chart was created by Vanessa Otero, a patent attorney, who delivered a webinar to librarians on Information Literacy. The license for usage of this chart in this LibGuide was granted in October 2018. Click on the chart below to go to an interactive and more recent version of Otero's Media Bias Chart. On version 5.0 (beta) users can search individual newspaper titles to see where they fall on the spectrum of liberal or conservative, based on
 Otero's/Ad Fontes Media's
 evaluation system.
Are You a Target of Fake News?
Learn how to be a DIGITAL DETECTIVE & Fact Check
In the past few years, internet browsers have been bombarded with so many articles spewing out disinformation that it has become increasingly difficult and time-consuming to discern the truth. The web has become the lawless Wild West of fake news - false claims, outright lies and half-truths. How do we navigate through all the claims on the internet?  Educators around the world have stepped up and are training their students to be skeptical of what they read on the internet. Here are some helpful tips on how to approach any news artIcle.
Other Assessments of Newspaper and Magazine Bias
You can look at other lists to find additional titles of magazines and newspapers and to compare the "labeling" on a particular one. You will frequently notice differences!