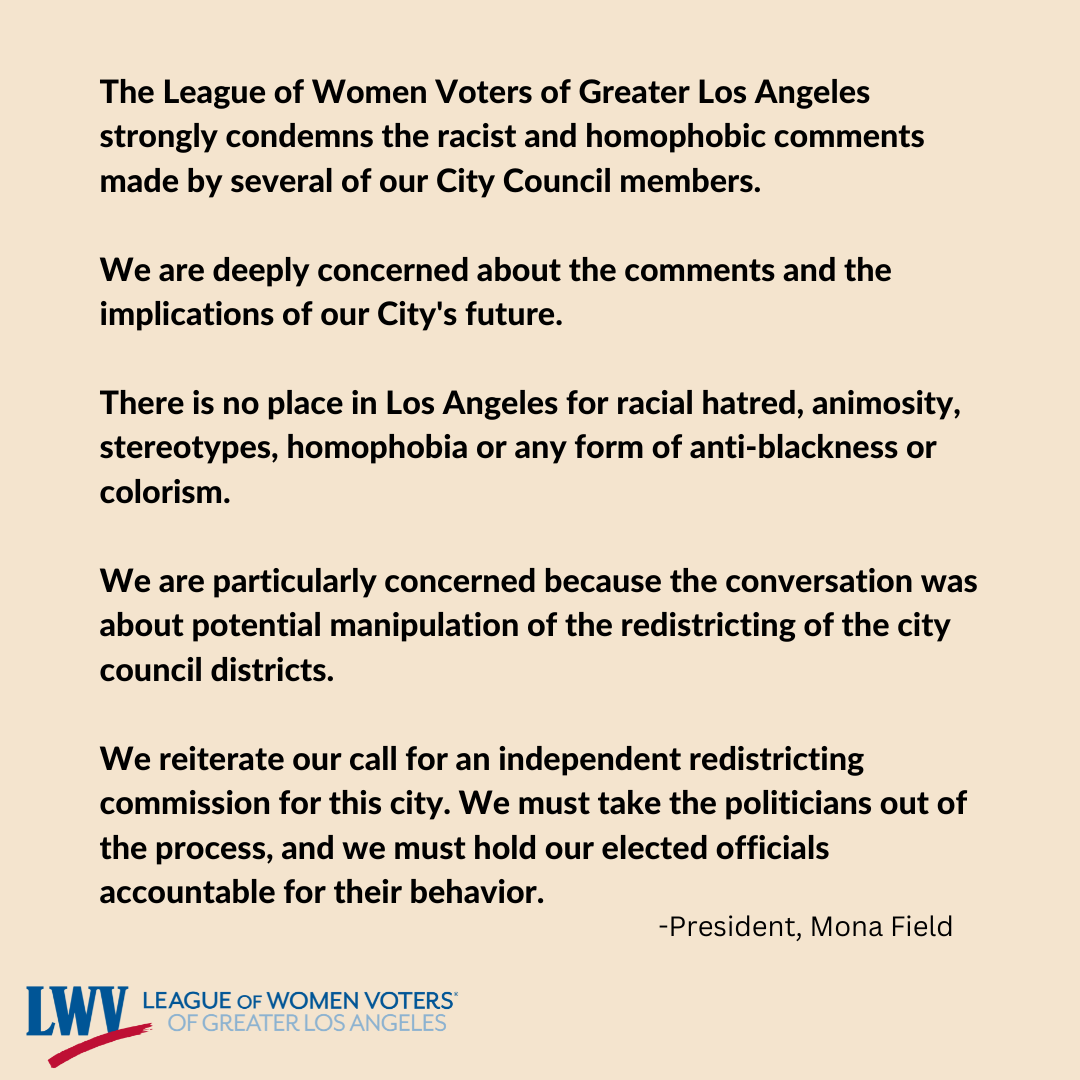 The League of Women Voters of Greater Los Angeles strongly condemns the racist and homophobic comments made by several of our City Council members.
We are deeply concerned about the comments and the implications for our City's future.
There is no place in Los Angeles for racial hatred, animosity, stereotypes, homophobia or any form of anti-blackness or colorism.
We are particularly concerned because the conversation was about potential manipulation of the redistricting of the city council districts.
We reiterate our call for an independent redistricting commission for this city. We must take the politicians out of the process, and we must hold our elected officials accountable for their behavior.
- President, Mona Field
Issues referenced by this article: