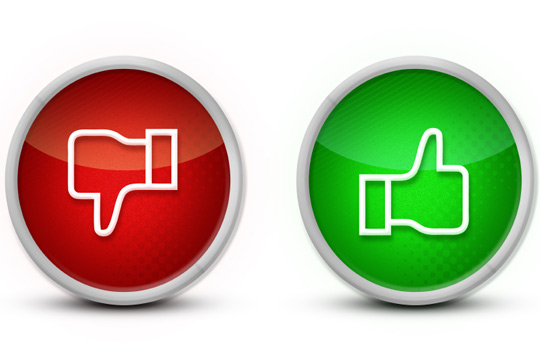 County Measure R -
LOS ANGELES COUNTY SHERIFF CIVILIAN OVERSIGHT COMMISSION ORDINANCE.
(Aka by its sponsors as: Reform LA Jails).
WHAT MEASURE R WILL DO: 
Creates a Study regarding how to reduce Jail population and provide alternatives to incarceration.  Adds powers to the Sheriff's Civilian Oversight Commission.  Placed on the ballot by signatures gathered (not by the CountyBoard of Supervisors.)
PRO - Our County jails are filled with people who are awaiting trial, or have been convicted of minor crimes.  We need to find alternative ways to handle our crime rates.  Restorative justice methods can be adopted here as they have been in other places.  In addition to jail reform, this measure would reinforce the powers of the Sheriff Oversight Commission, which provides a voice for the community to assess the Sheriff's Department.  
CON - This measure will result in more crime, and more people on the streets who belong in jail.  Allowing offenders to "go back to their community" does not create rehabilitation, and may just provide more opportunities to return to a life of crime.  And a Sheriff Oversight Commission just adds a layer of bureaucracy to an already bureaucratic agency.  If you don't like crime, vote NO on Measure R
County Measure FD -
 L
OS ANGELES COUNTY FIRE DISTRICT 911 FIREFIGHTER/PARAMEDIC EMERGENCY RESPONSE MEASURE
WHAT MEASURE FD WILL DO: 
Parcel tax: requires 2/3 vote. 
Imposes a Parcel Tax to be levied on all unincorporated areas and the 58 cities which utilize the LA County Fire Department.  Placed on ballot by the Board of Supervisors.
PRO - County Firefighters and Paramedics/Ambulance services are overstretched and need resources to serve the large areas that depend on the County for these services.  The increase in fires and the growing, aging population require more resources to ensure that first responders are available for both fires and health emergencies.  This tax will go directly to the CountyFire Department, it cannot be mingled with General Funds.  
CON -  The Board of Supervisors put this on the ballot with almost no public input.  The measure allows voters OUTSIDE the taxed areas to vote to increase other peoples' taxes.  Government should tighten its belt and stop taxing property owners.
State Prop. 13 – Requires Majority Vote
EDUCATION BOND MEASURE
From Mona Field, LWV of Los Angeles
$15 billion in borrowing (bonds) for educational infrastructure, K-12 public schools (including charter schools) and Higher Education (Community Colleges, CSU, UC).
PRO:  YES on PROP. 13 funds essential repairs to make California public schools safer and healthier. Removal of toxic mold and asbestos from aging classrooms. More school nurse facilities. Cleaner drinking water. Fire and earthquake safety upgrades. Strong taxpayer controls. Endorsed by firefighters, doctors, nurses, and teachers. For California's children.
YesonProp13.com
CON: We should not borrow money for our children and grandchildren to pay off.  These long term obligations burden taxpayers for decades.   This measure authorizes $15 billion in borrowing, costing taxpayers $27 billion including interest, to build and repair schools. Borrowing is nearly twice as expensive as paying for school construction from the regular budget, which has a huge $21 billion surplus. This is just more government waste.
State Prop. 13
BONDS FOR SCHOOLS & COLLEGES
From the Easy Voter Guide, LWV of California
The Way it is Now:  One of the ways state government supports public education is by providing money to build and repair school and college buildings. This money usually comes from bonds.
What Prop. 13 would do if it passes:   Prop. 13 would allow the state to sell %15 billion in new bonds to help build and repair schools, including:
$9 billion for preschools and K-12 schools
$6 billion for public universities and community colleges
Schools could use this money to make buildings safer, to construct new buildings, or to increase the amount of student housing. Prop. 13 would also increase the amount of money local school districts could raise by selling their own bonds.  Districts with less money could also apply for more help from the state to pay for construction projects.
Effect on the State Budget:  The state would spend about $740 million per year for the next 35 years to repay the bonds. The effect on local governments would depend on the choices that school districts and universities make about building repairs and new buildings.
YES  People for Prop. 13 say:
Prop. 13 is a smart investment that will make California's schools and colleges safer.
Money from Prop. 13 will help pay for badly needed repairs and security improvements.
NO  People against Prop. 13 say:
Voters already approved $9 Billion in 2016 to build and repair schools
Prop. 13 would allow school districts to borrow more money, which could increase taxes for all California property owners
Convenient Printout: 
PROS & CONS