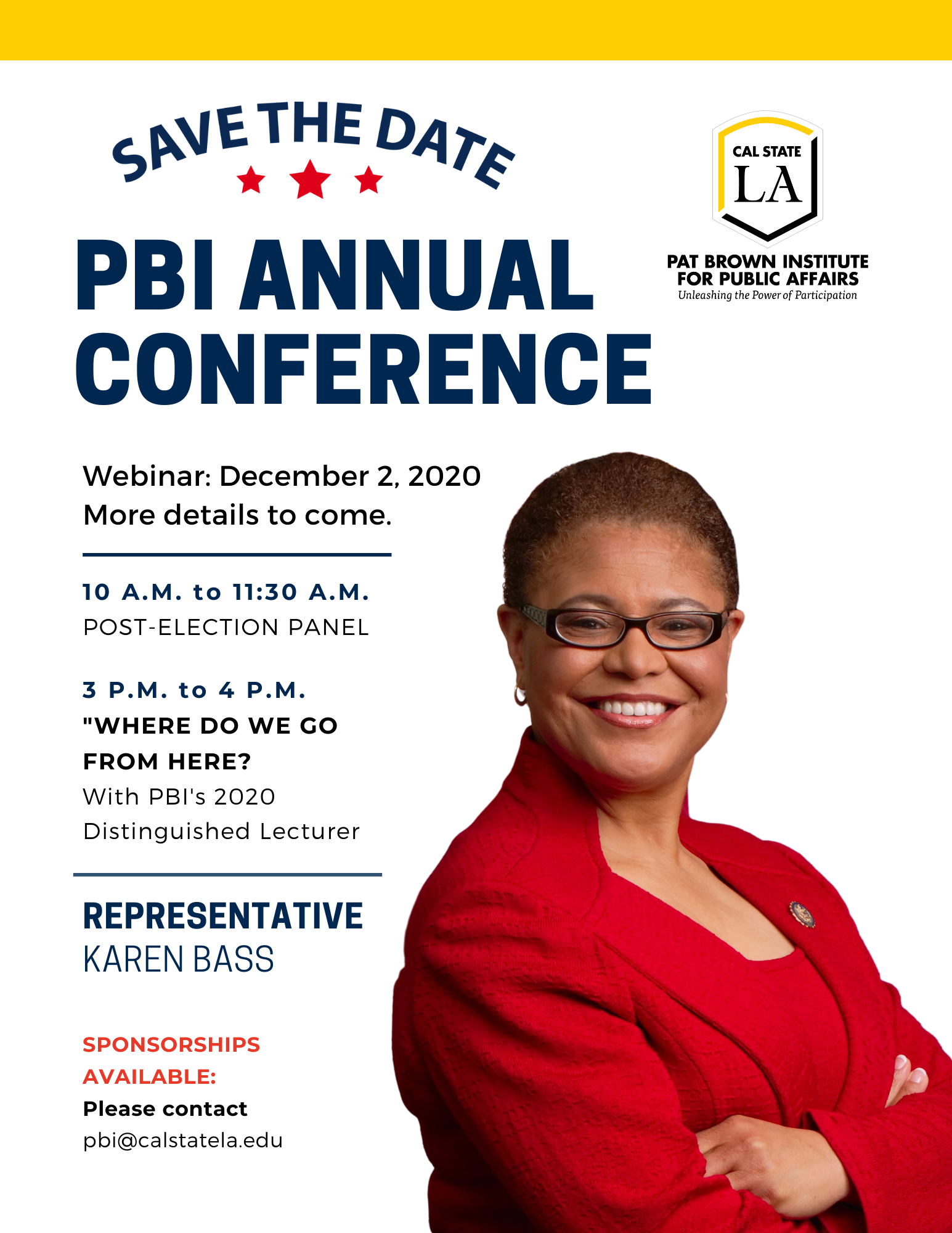 Dear Colleagues and Friends:

Our 2020 Annual Conference program is all set to go!  Our theme is "Where Do We Go From Here?"  It will actually be two separate webinars on the same day, a post-election panel with four outstanding participants at 10 am and our Distinguished Lecturer, Cong. Karen Bass, at 3 pm.   

Please note that you have to register for the events individually.  We welcome you to either or both.
Register here for the post-election panel: https://calstatela.zoom.us/webinar/register/WN_sS9f6YUtQHiQm2_D-PRlaQ
Register here for our Distinguised Lecturer, Cong. Karen Bass: https://calstatela.zoom.us/webinar/register/WN_PNdeuQFxS9aTmtQv8PsWQw

Admission is free, and we would love to have you join us on December 2nd.  

Be safe and well!
PBI